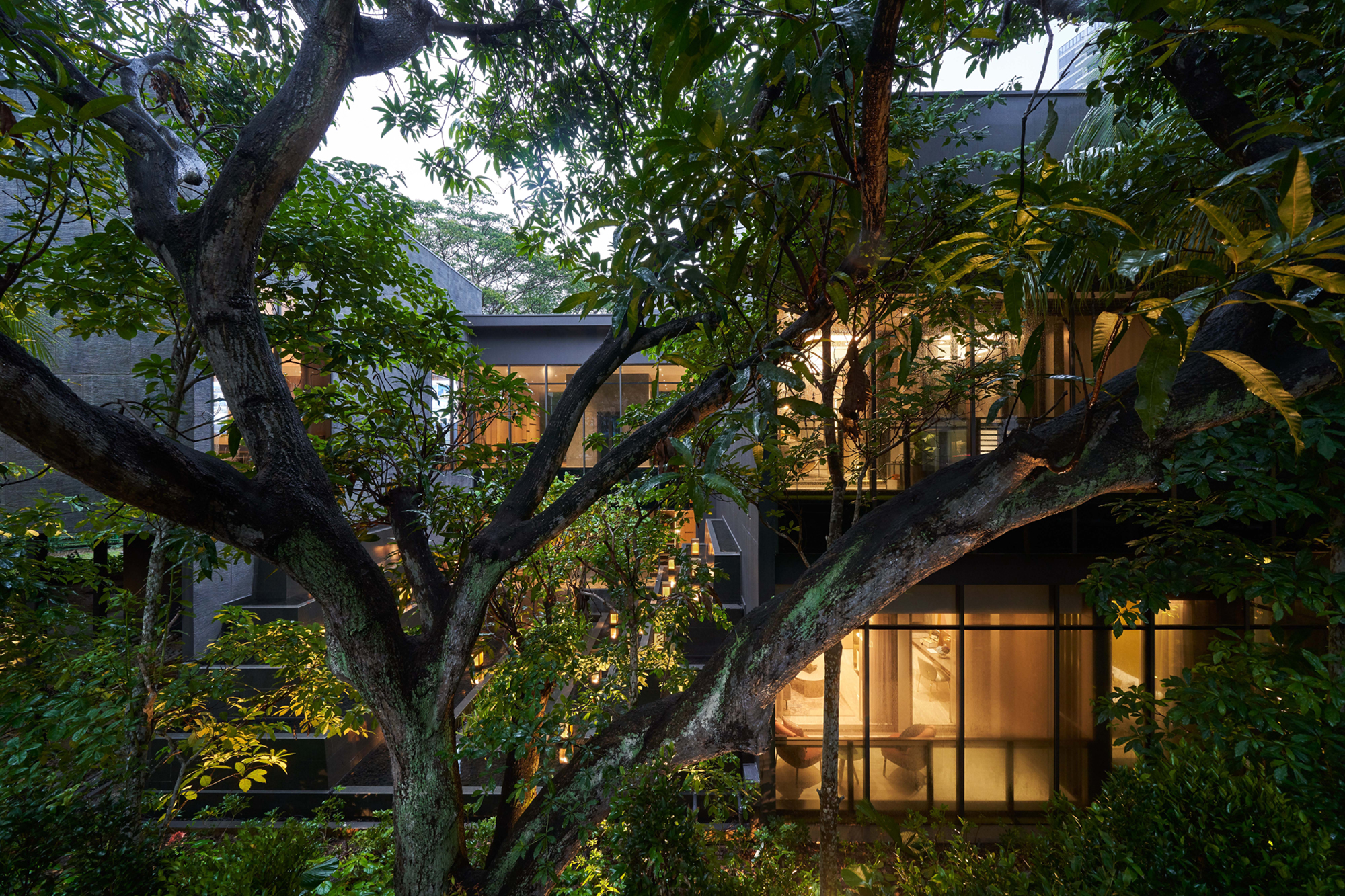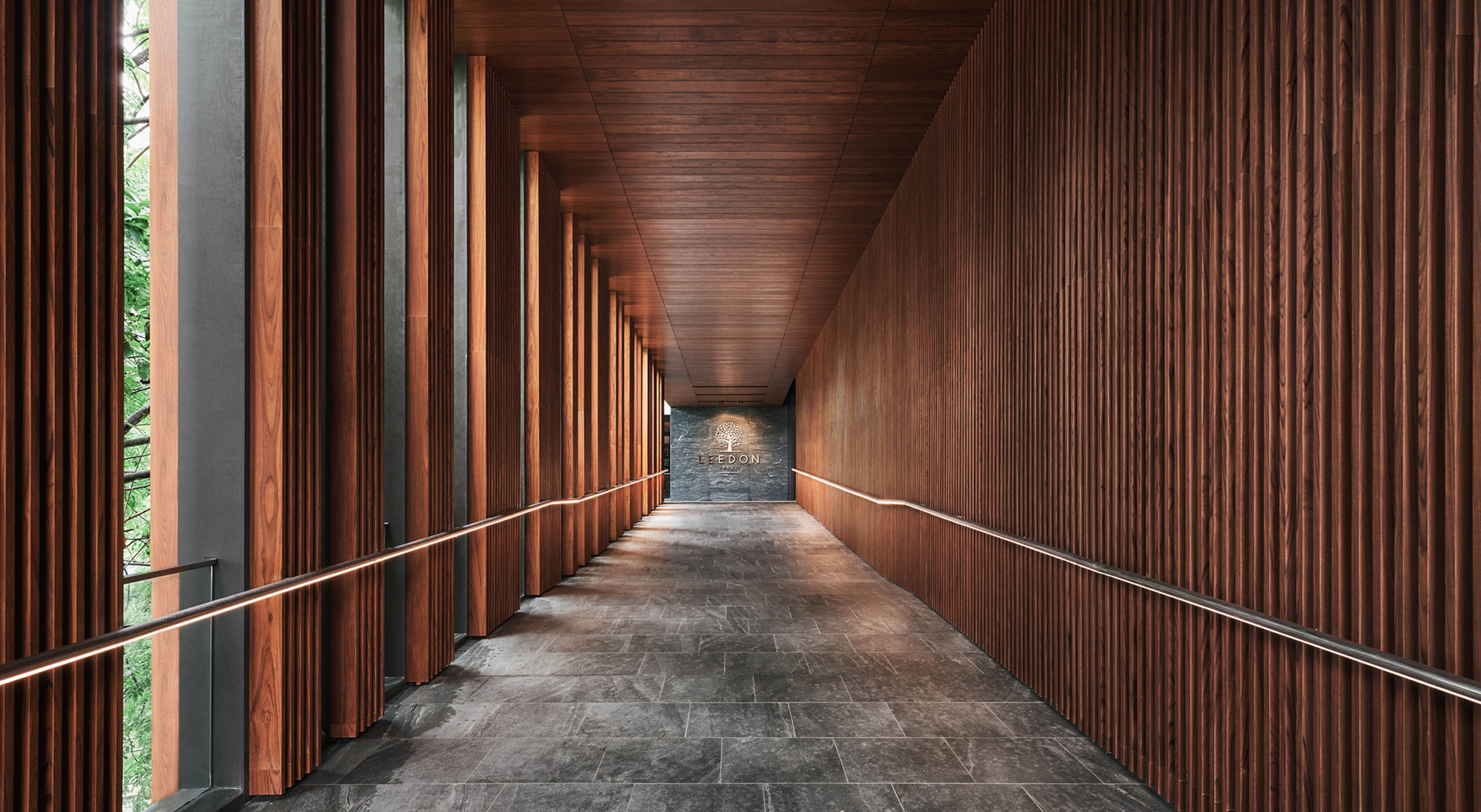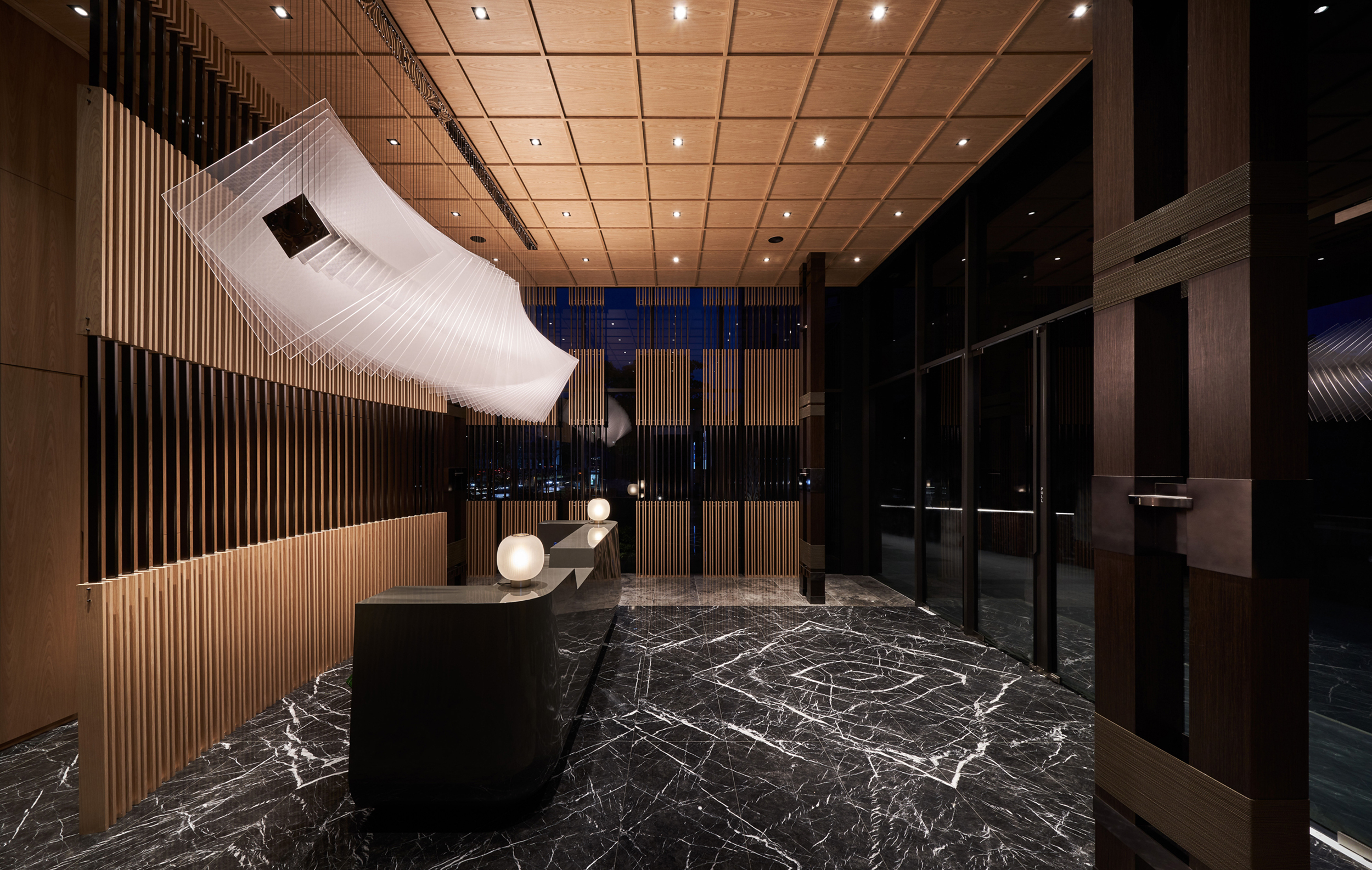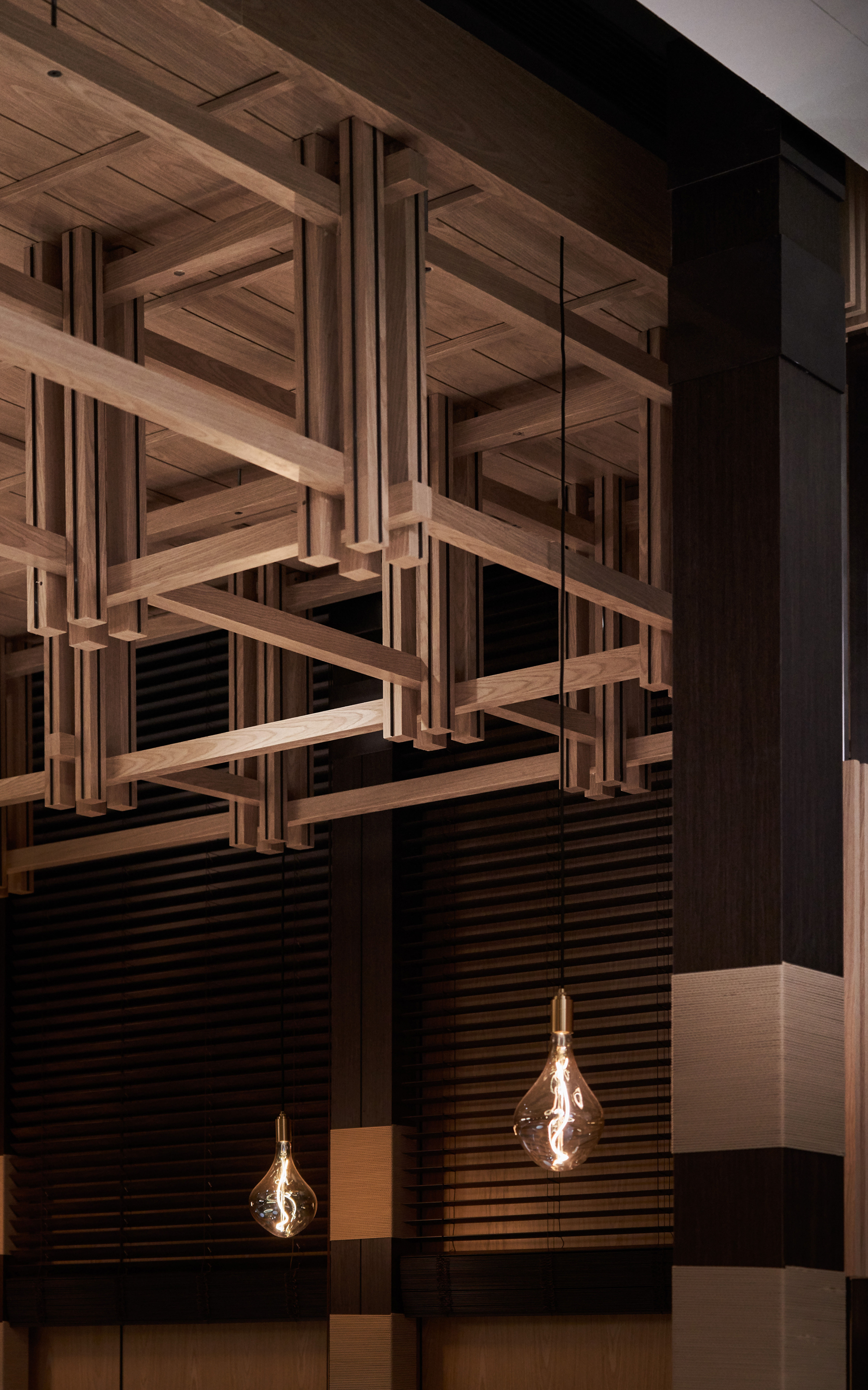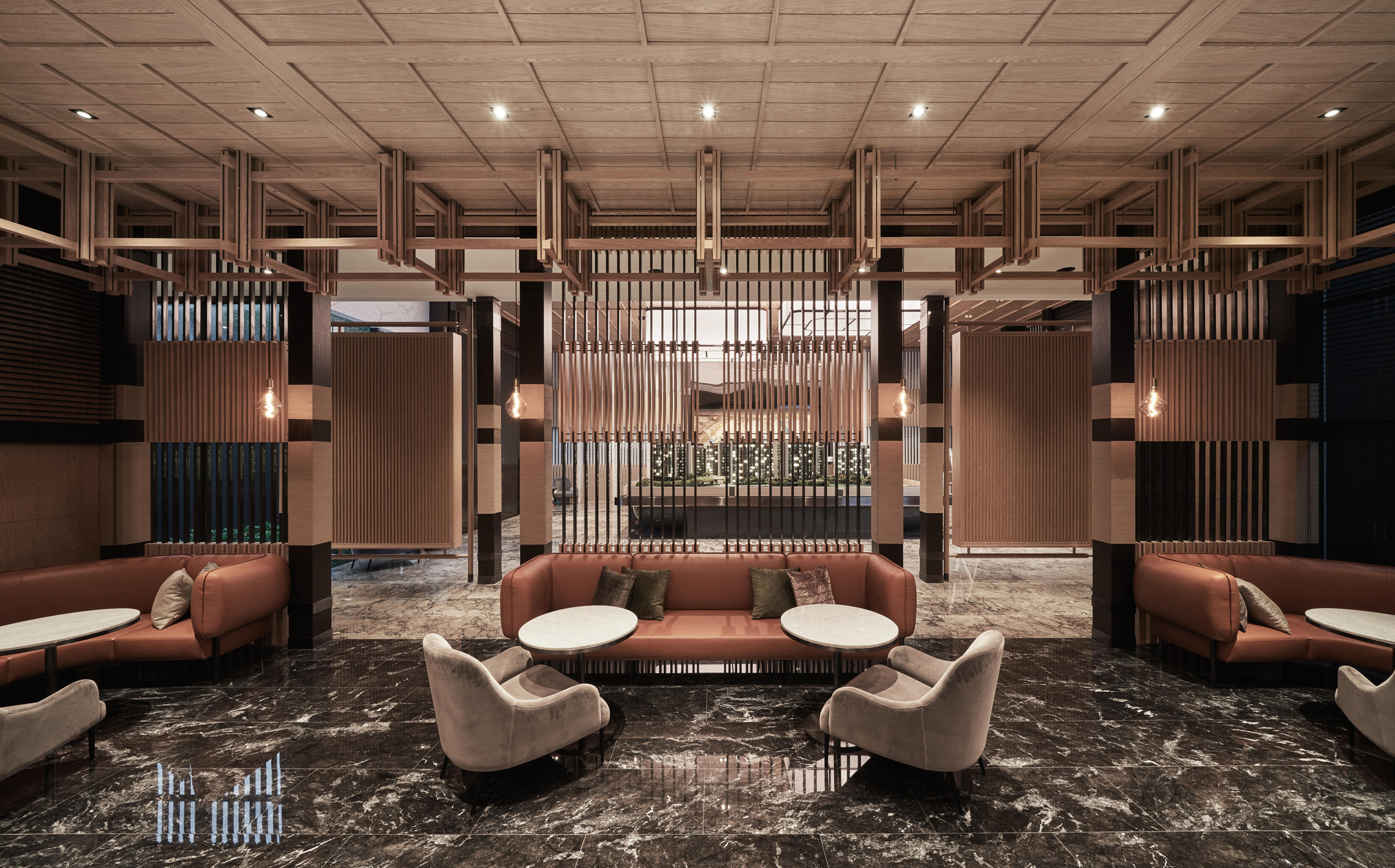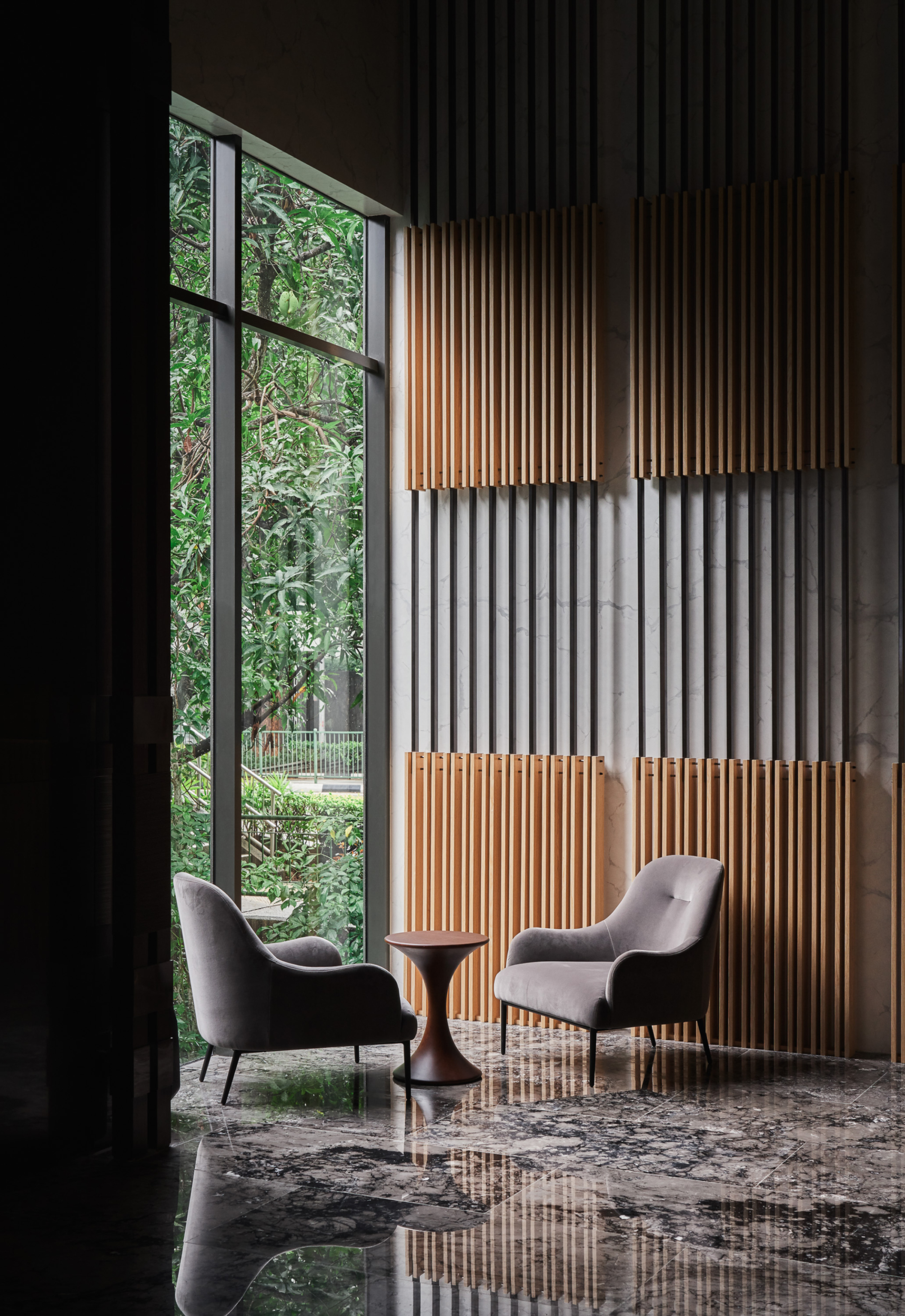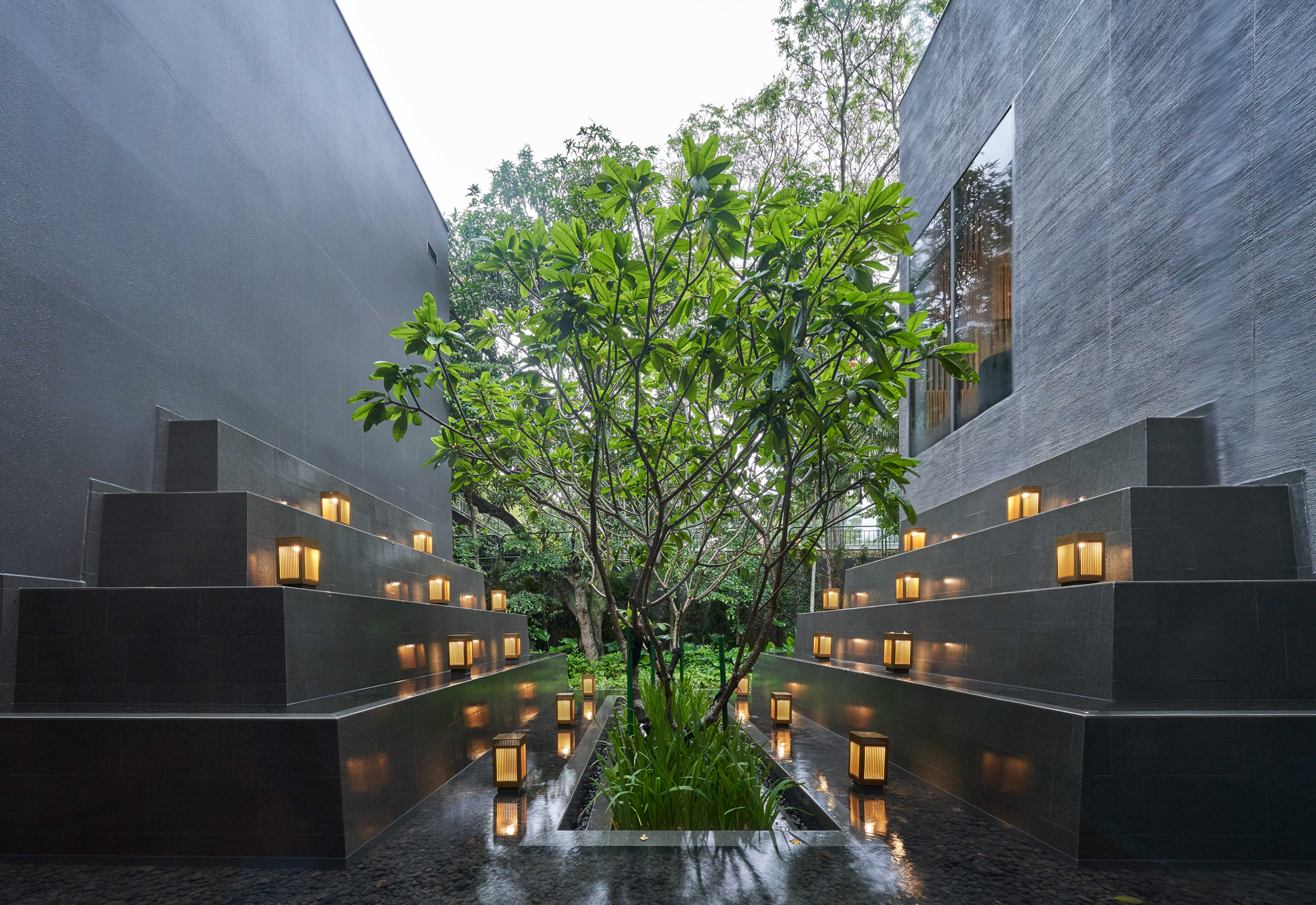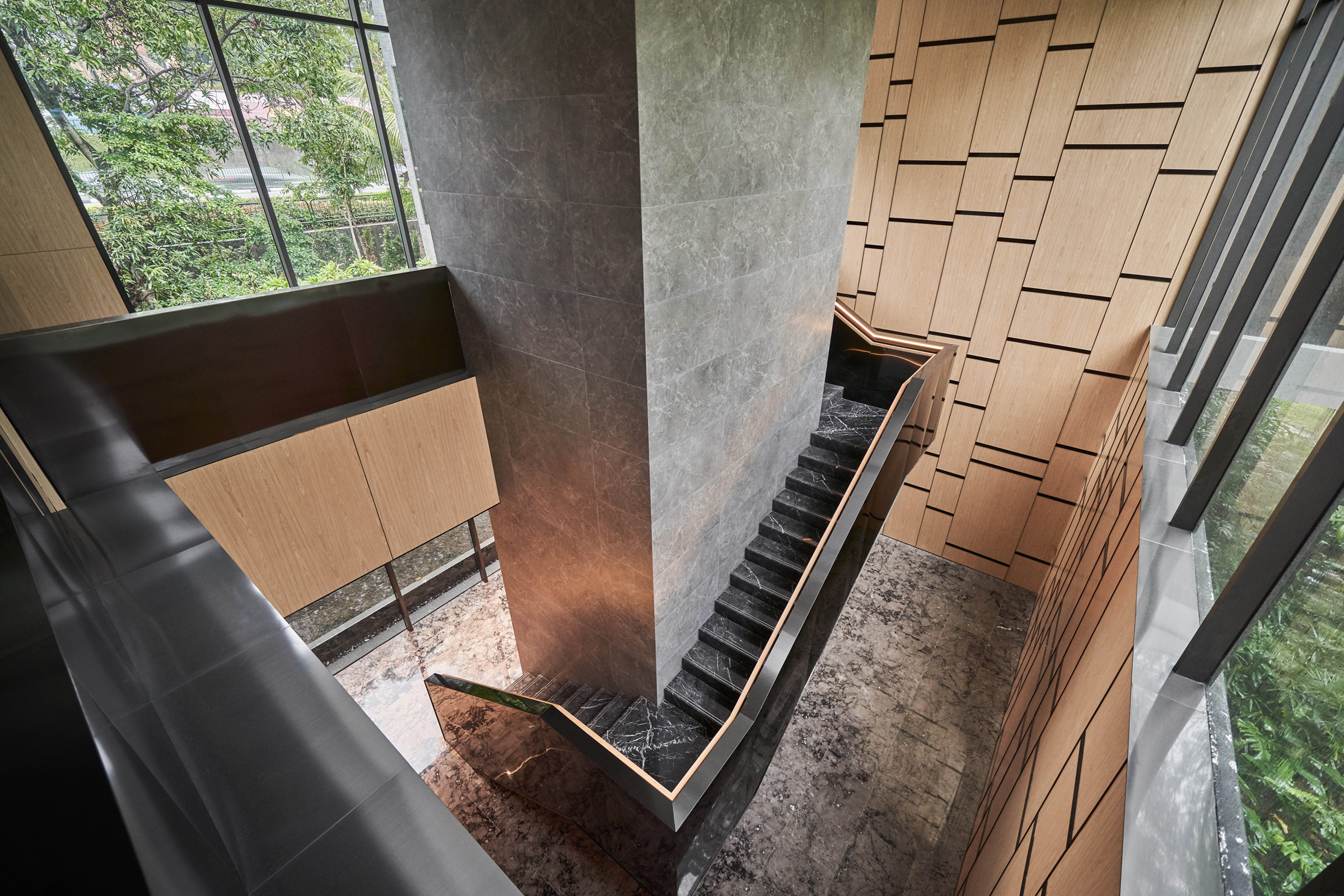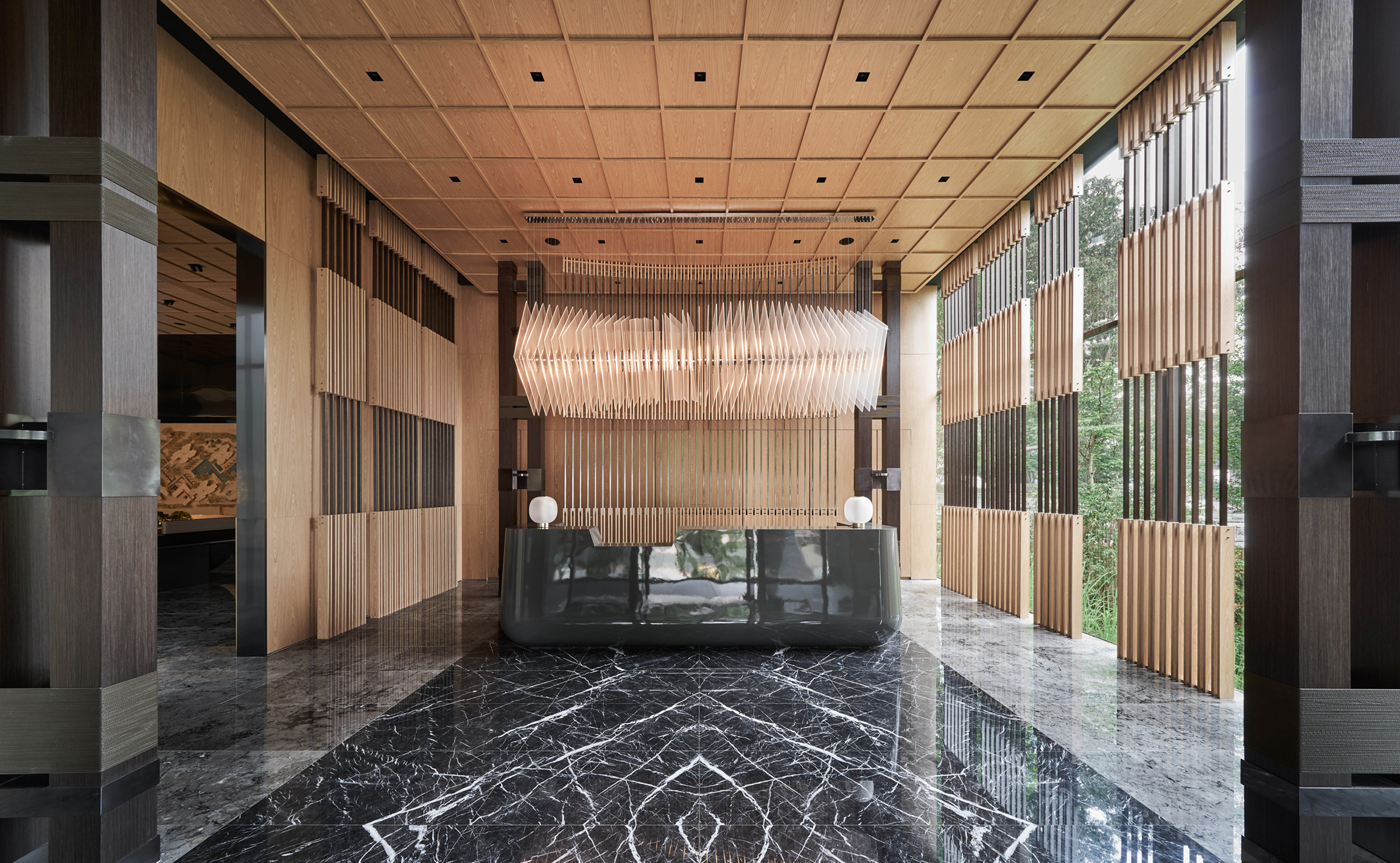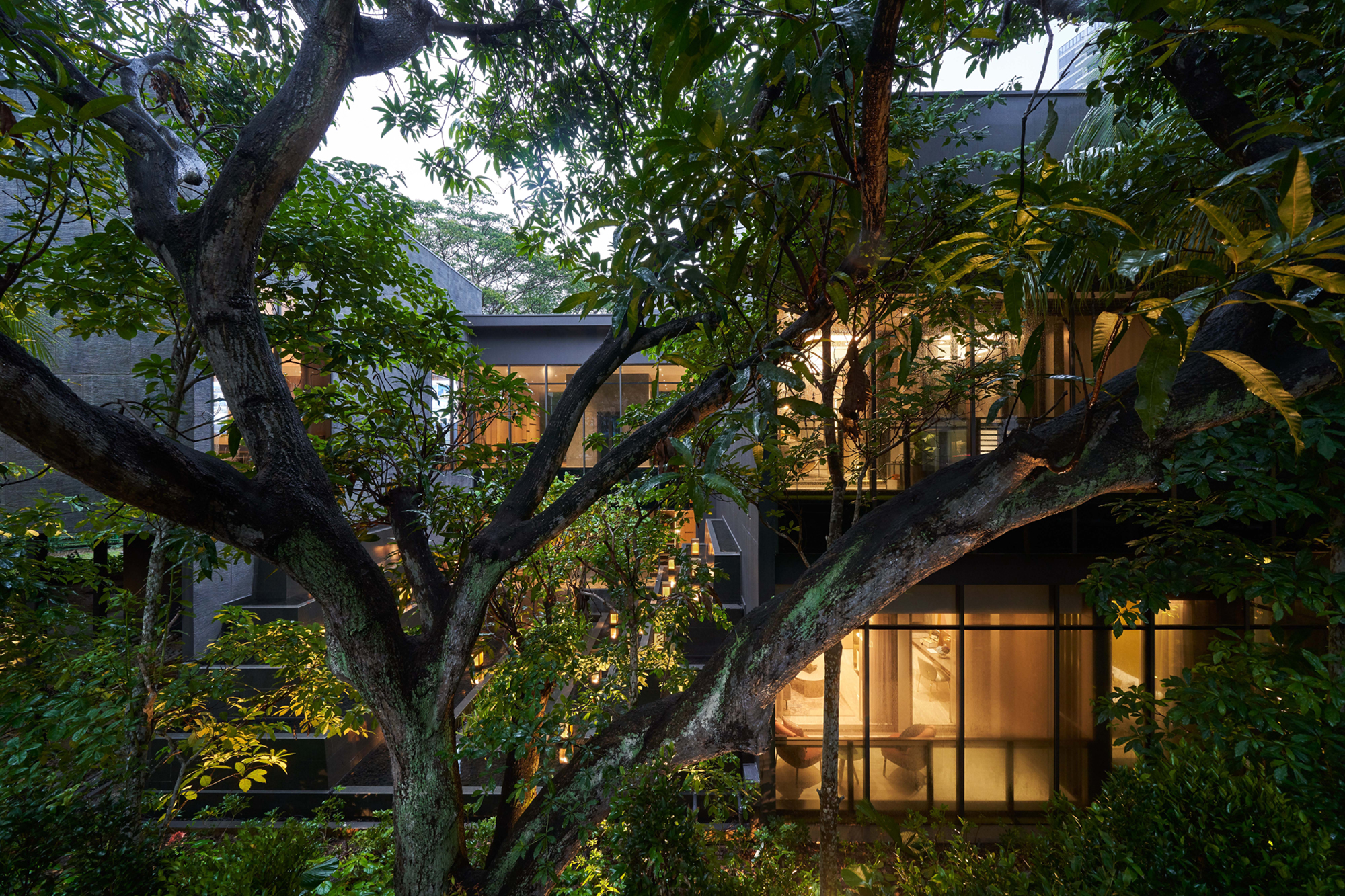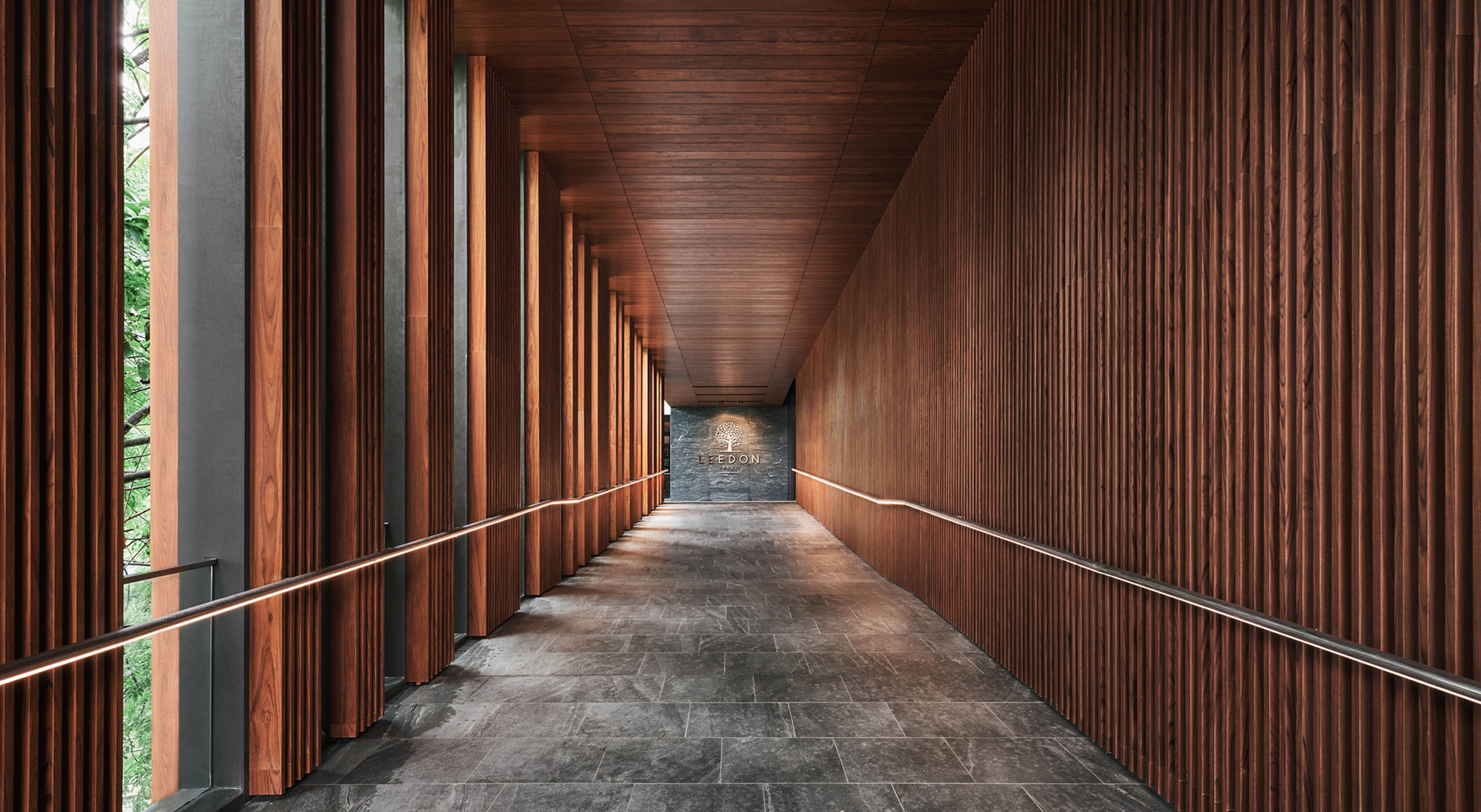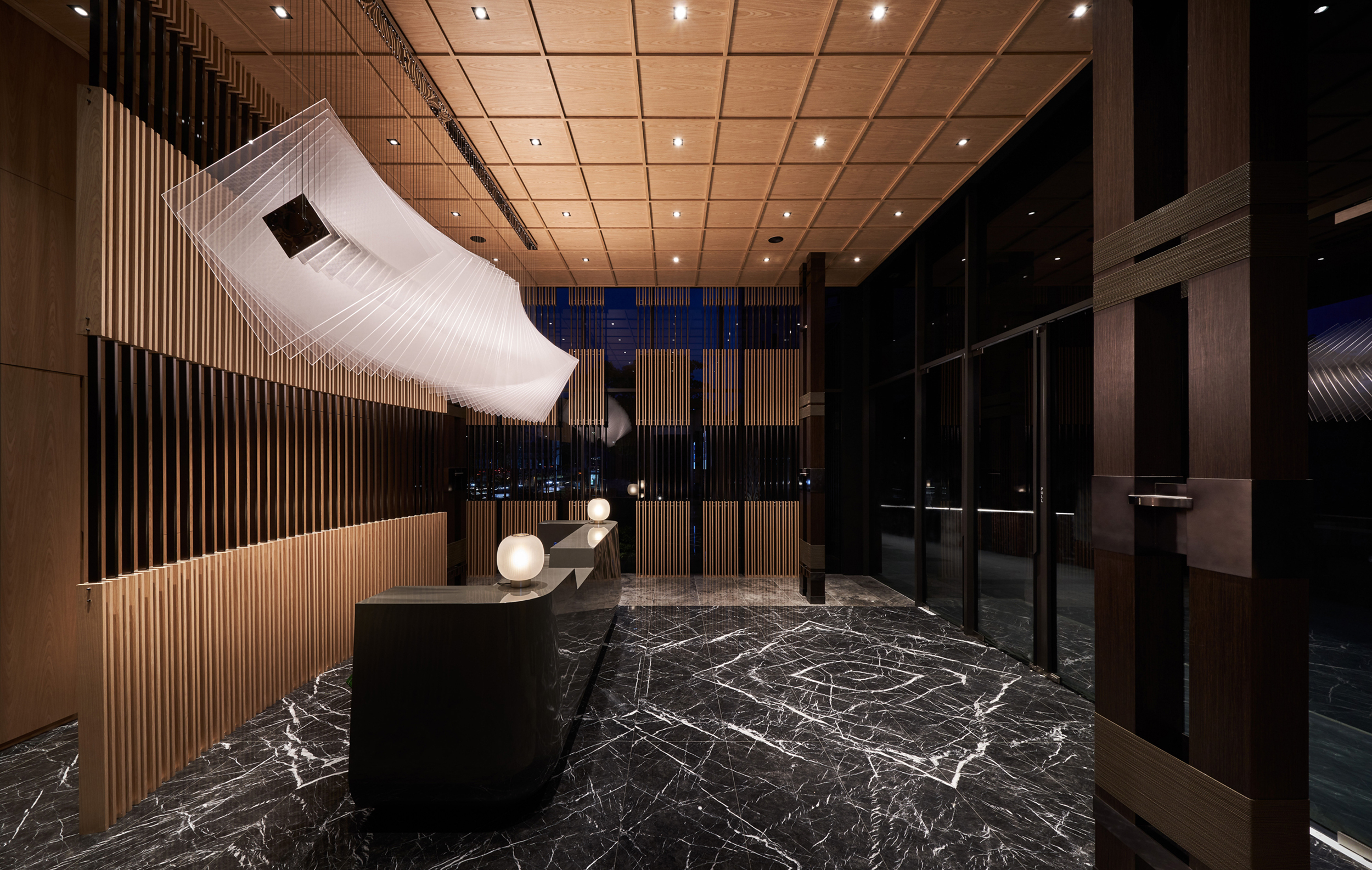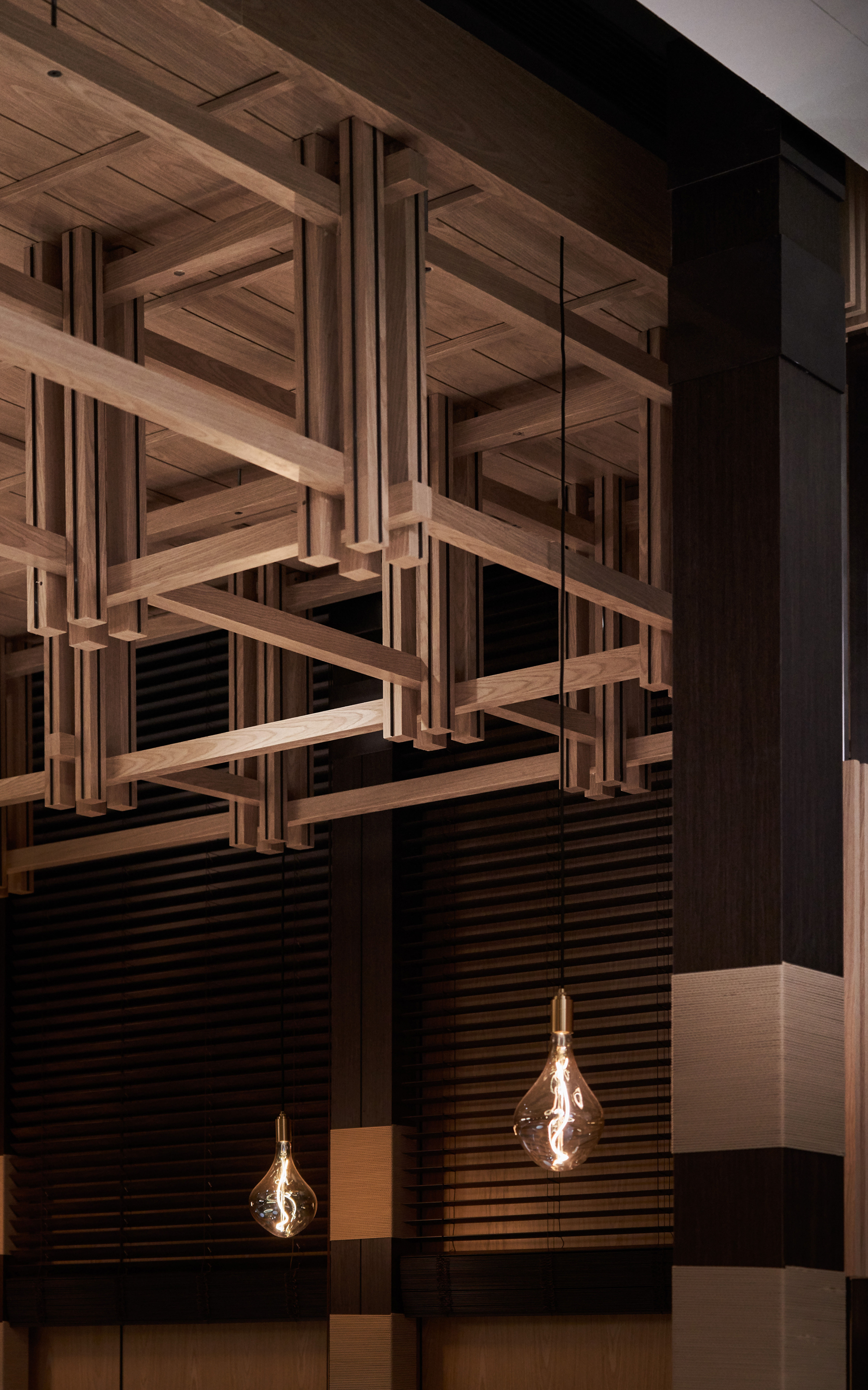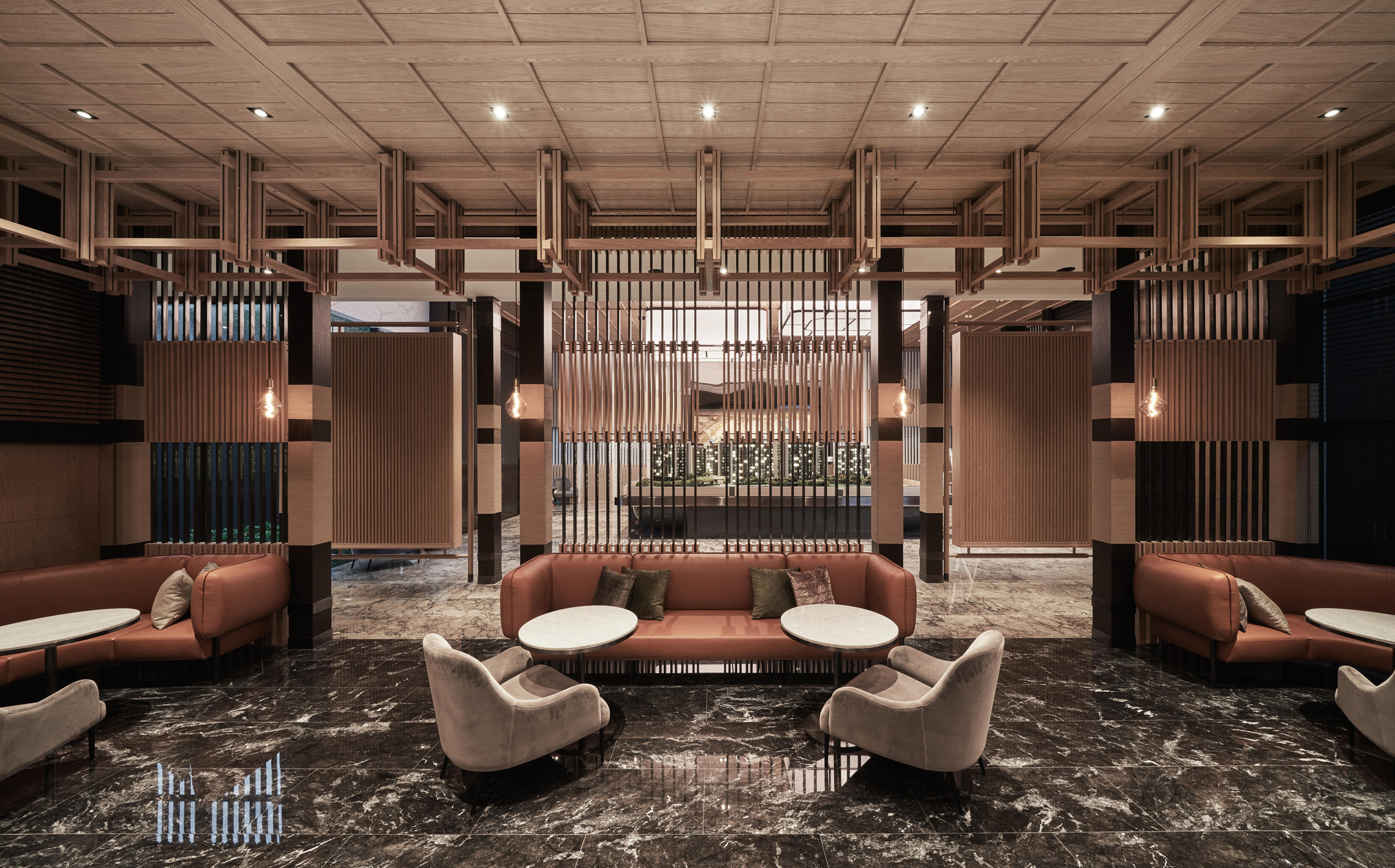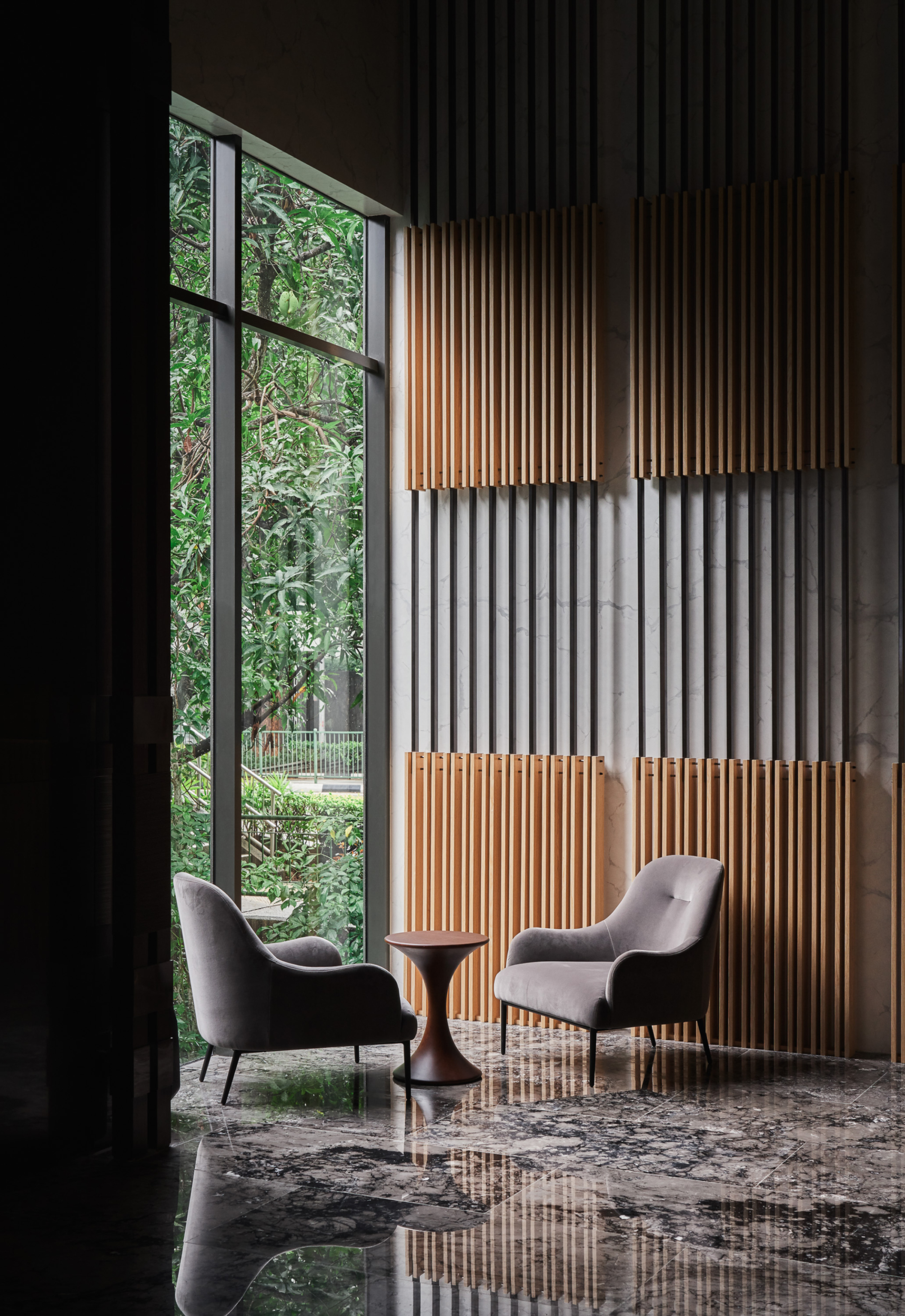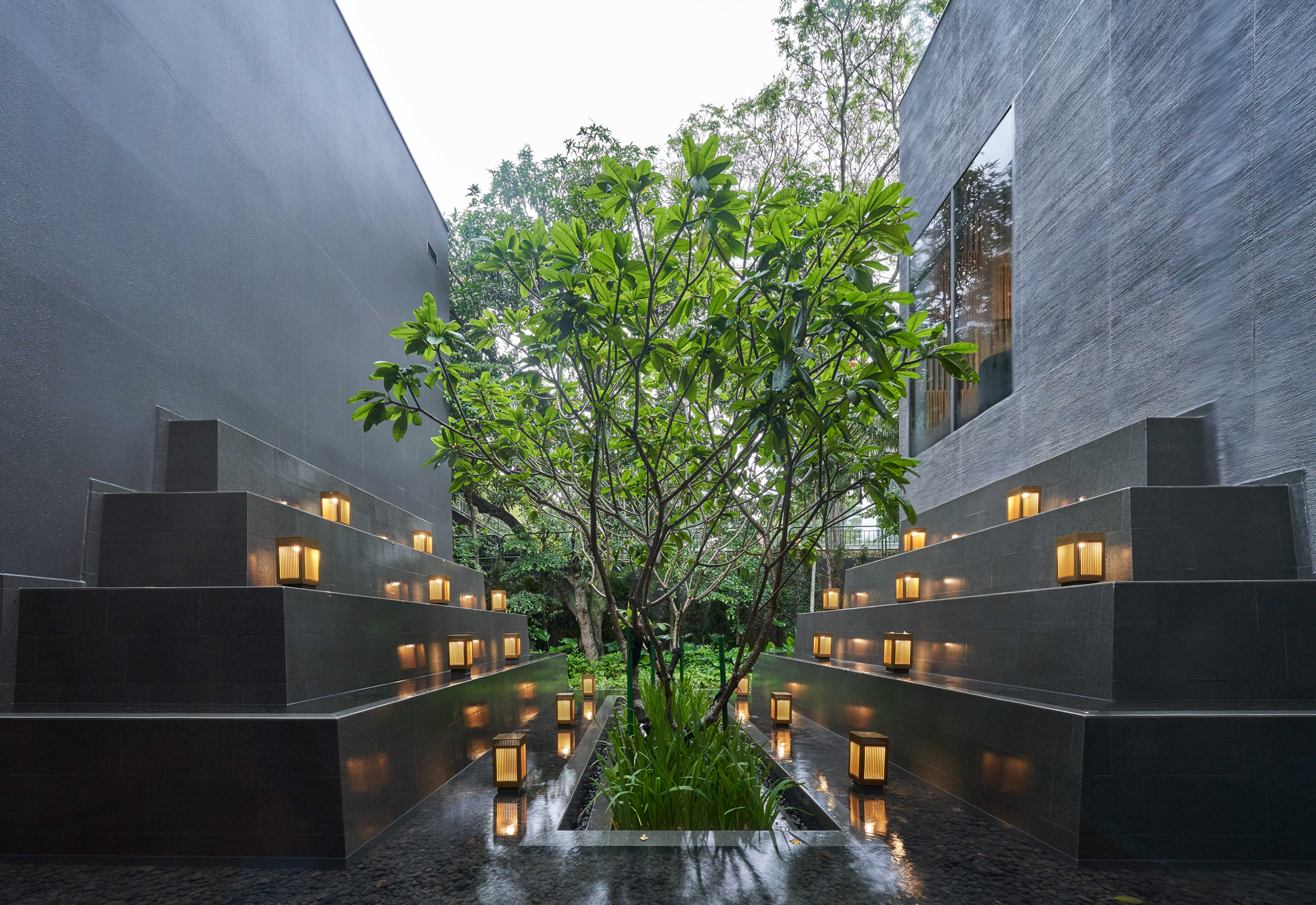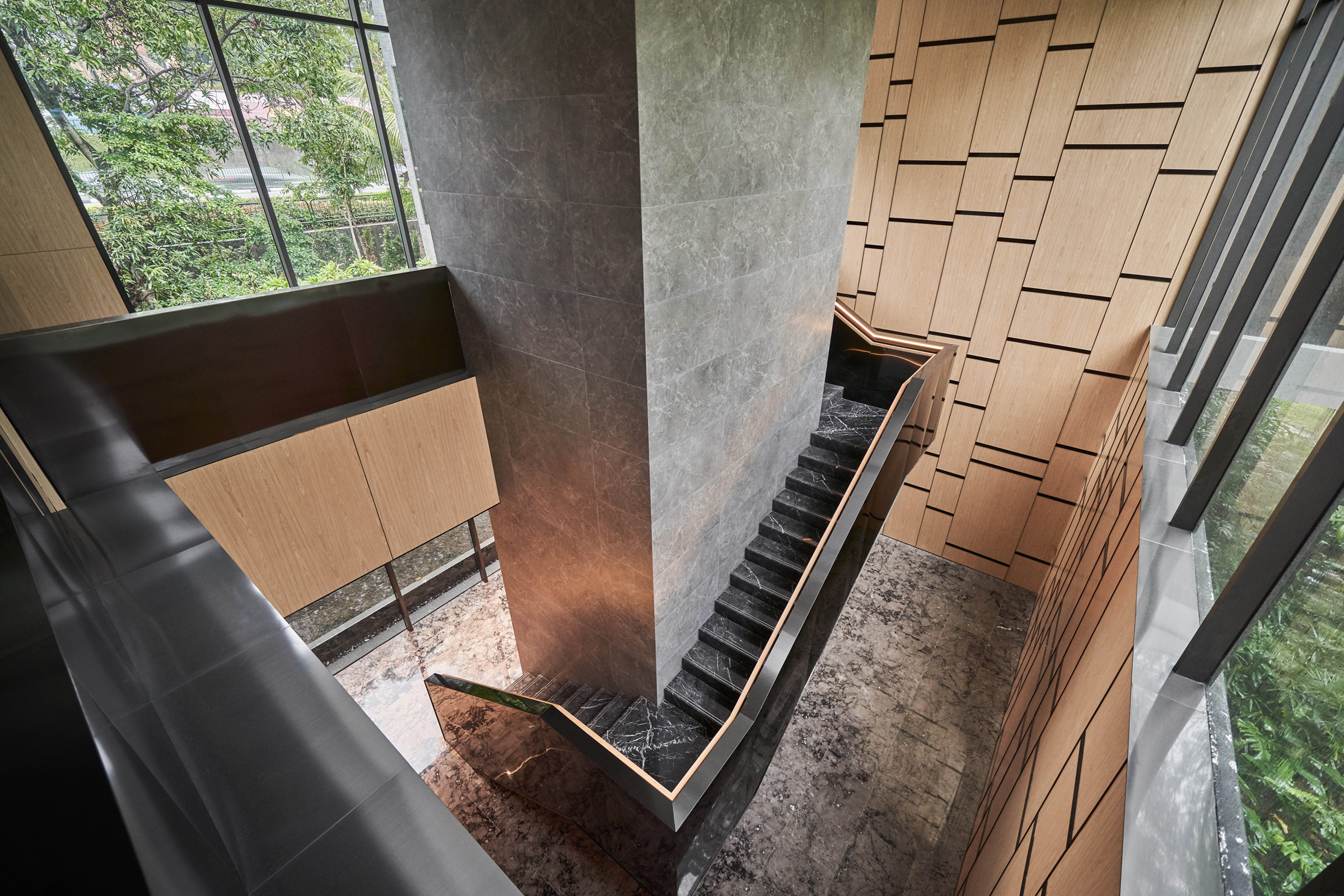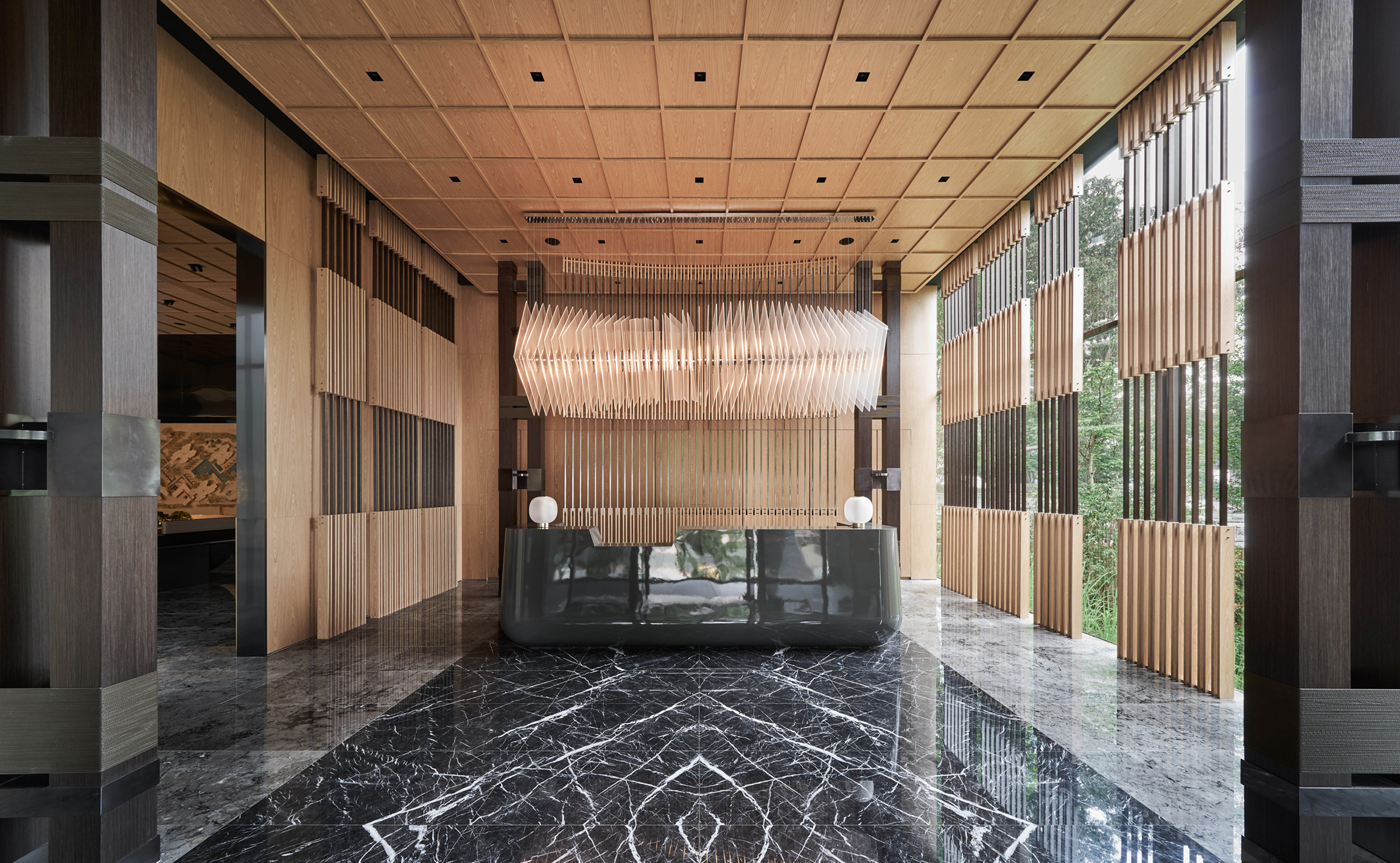 Leedon Green Sales Gallery
Located at the prime location in Farrer Road, Leedon Green defines understated luxury for one's desirable future home. Mastering the use of natural materials, composited in three different schemes for different units, is the key for creating a timeless lifestyle.
To celebrate the distinctive conceptualized tree house architectural form of the sales gallery, the interior wooden feature with refined details, highlighted with deliberately selected furniture, creates a strong connection with the surrounding natural elements. Colors and tactility of the materials are also important composition of a calm resort-like atmosphere. Veneer panels and screen with wooden stripes with black stainless steel contrast with the dark grey marble floor. At the reception, the hanging feature is a conceptualized representation of the movement of nature when catches wind. In the discussion area, the details of the interlocking ceiling feature together with the splendid lighting fixture adds on a luxurious touch to the spatial quality.