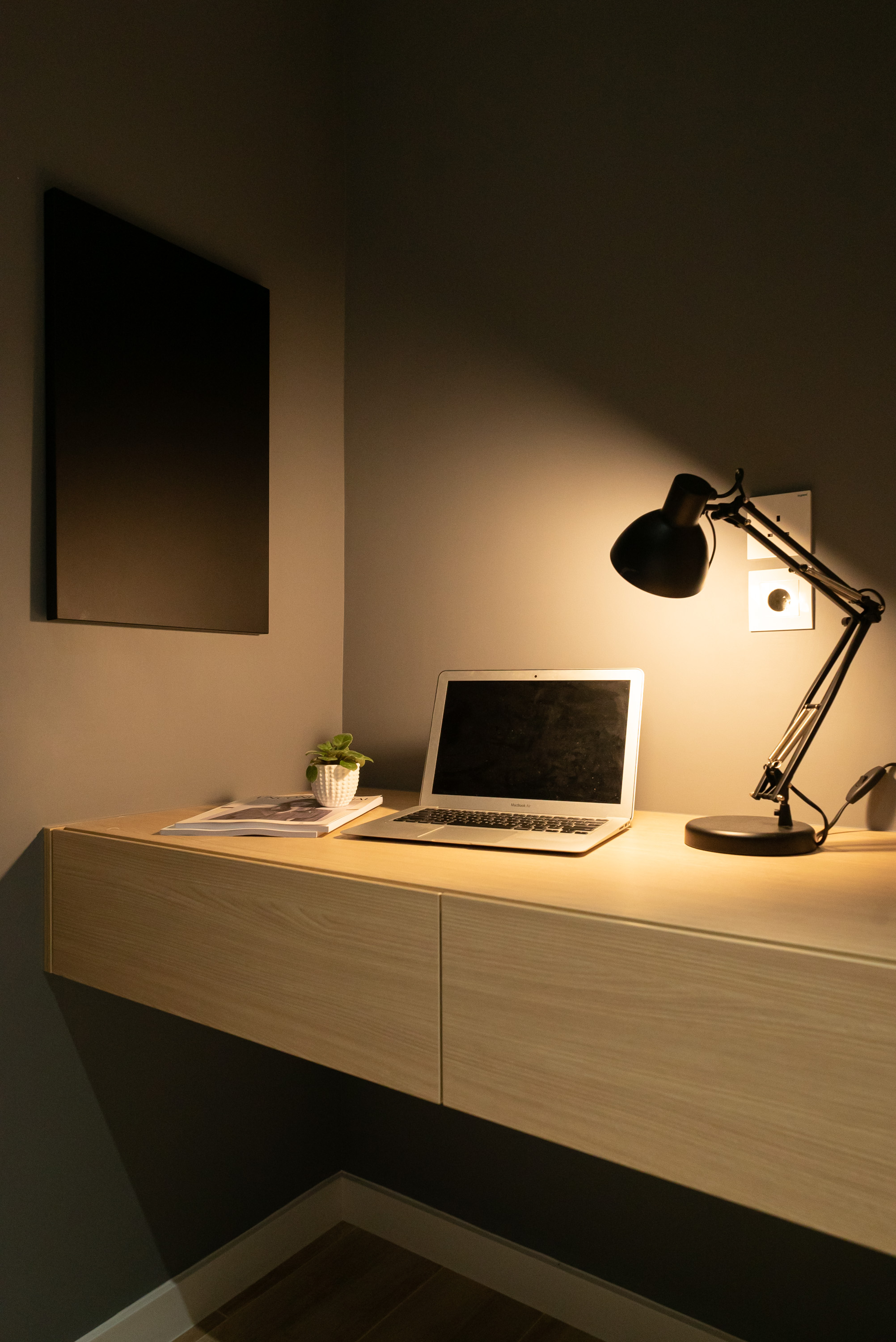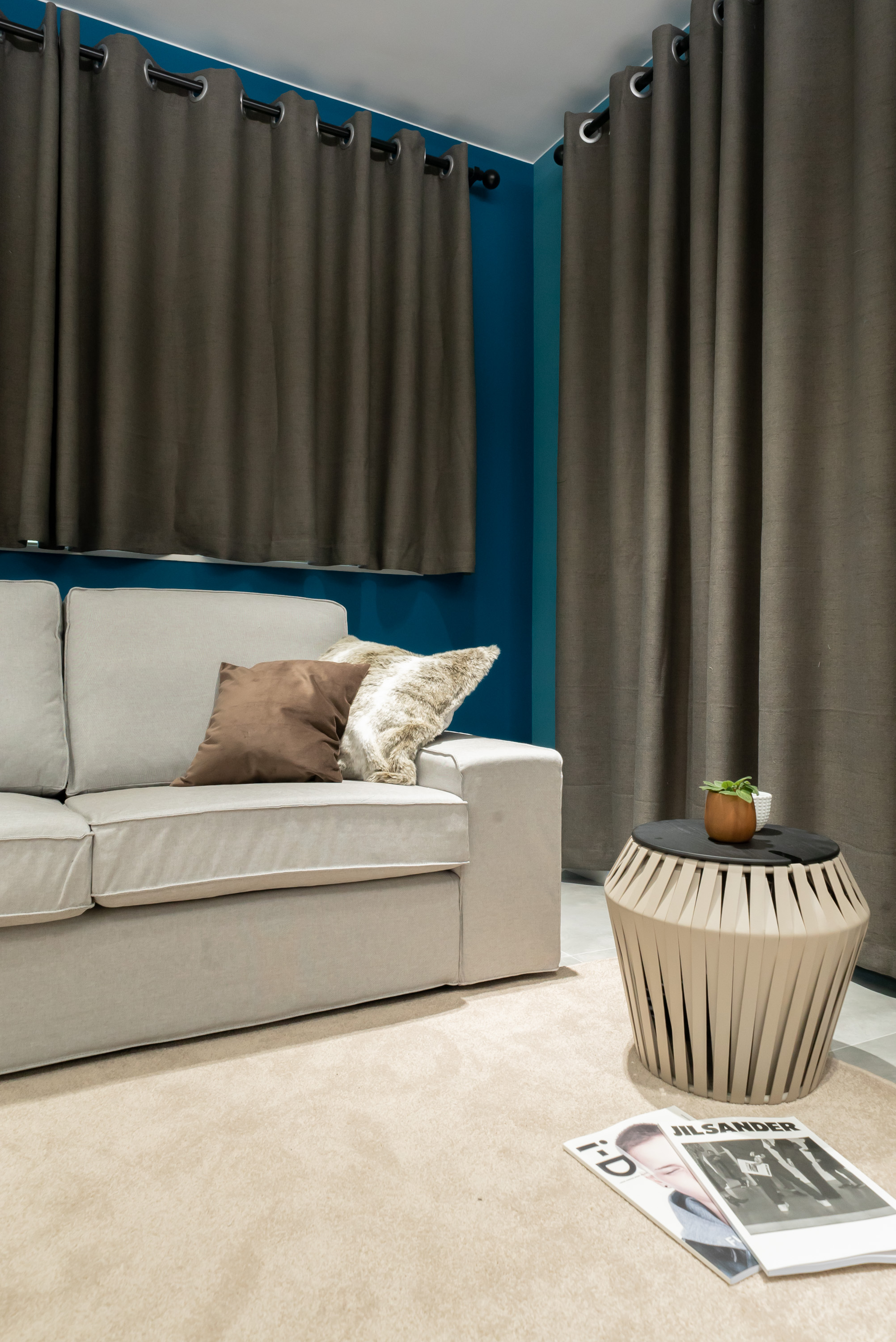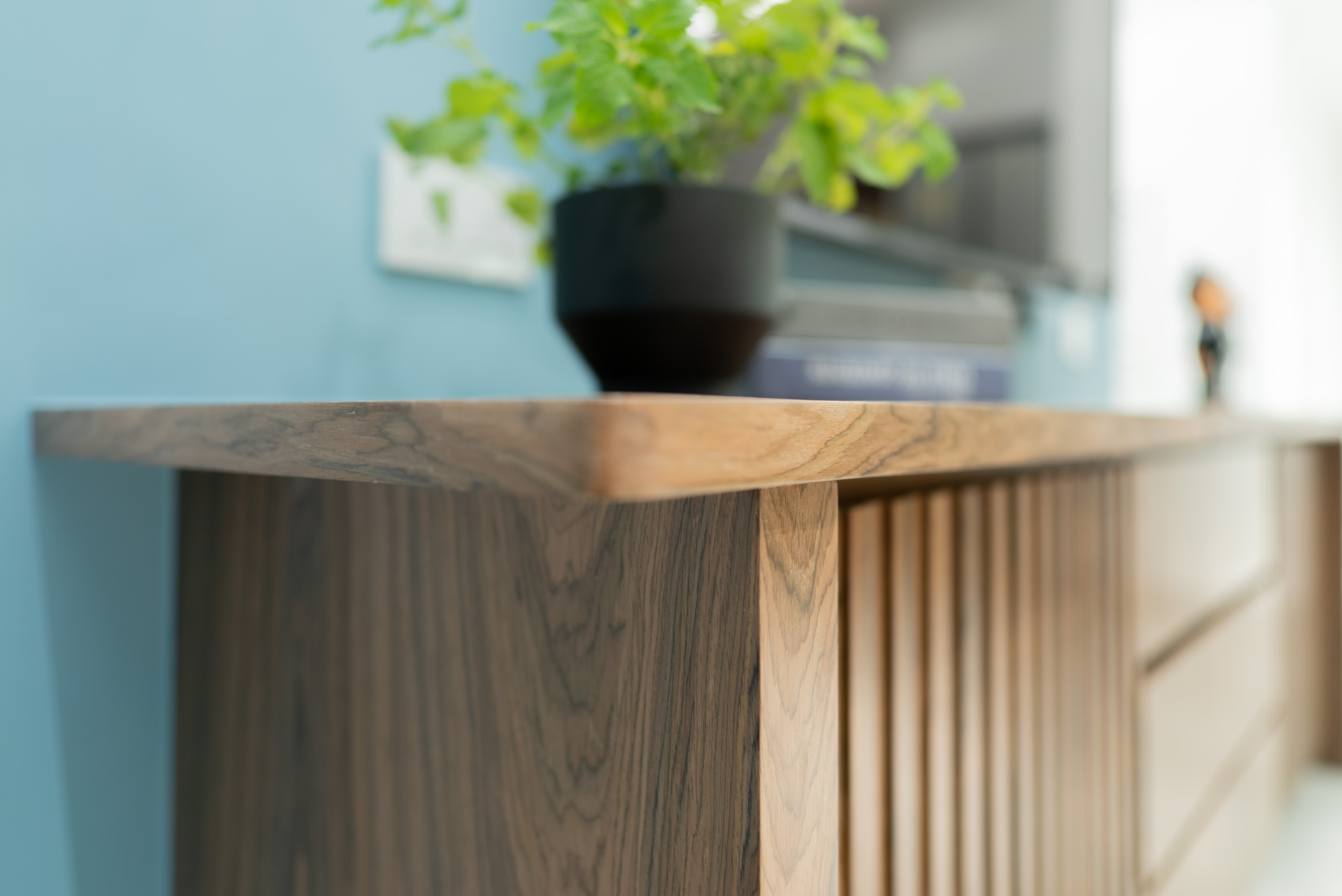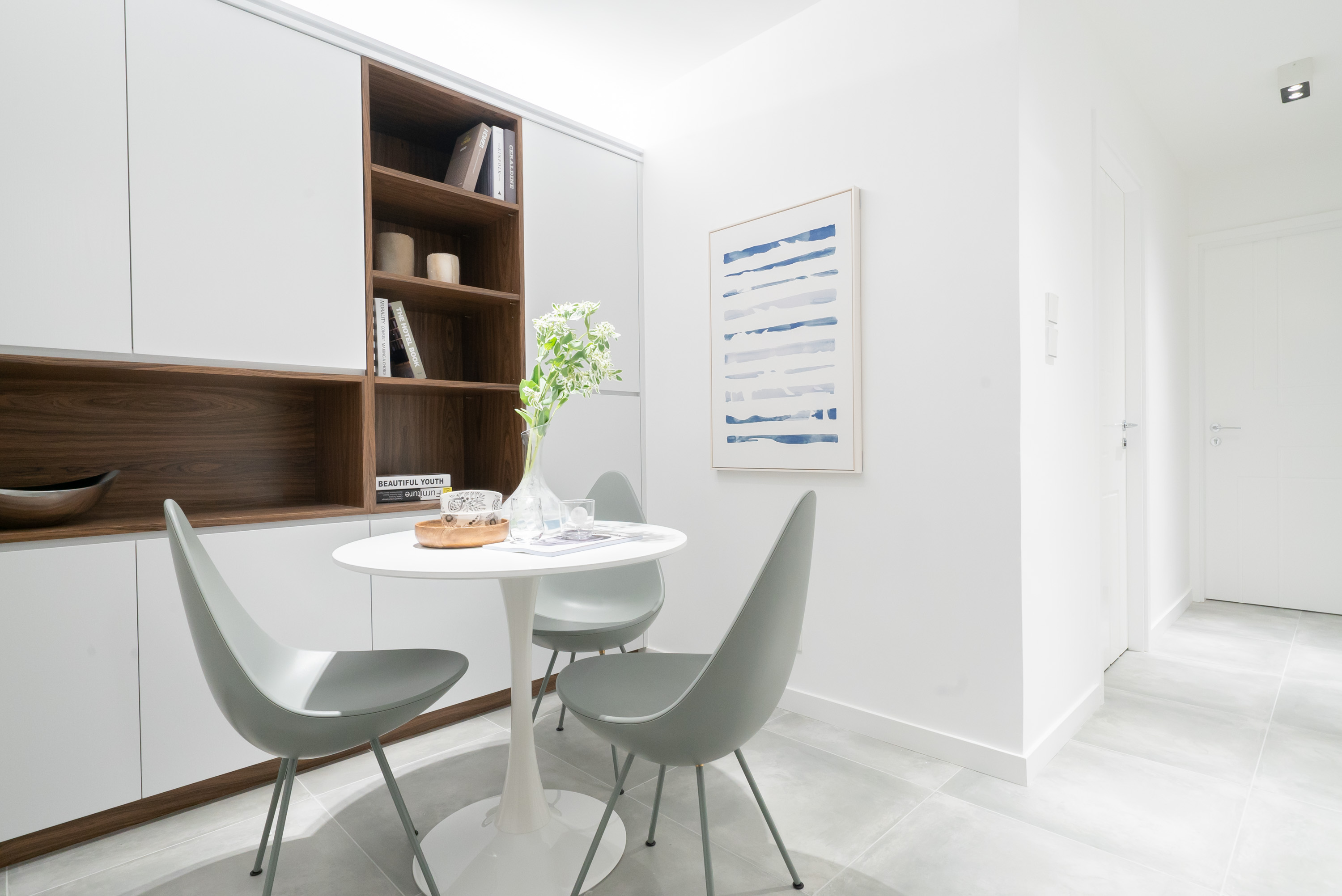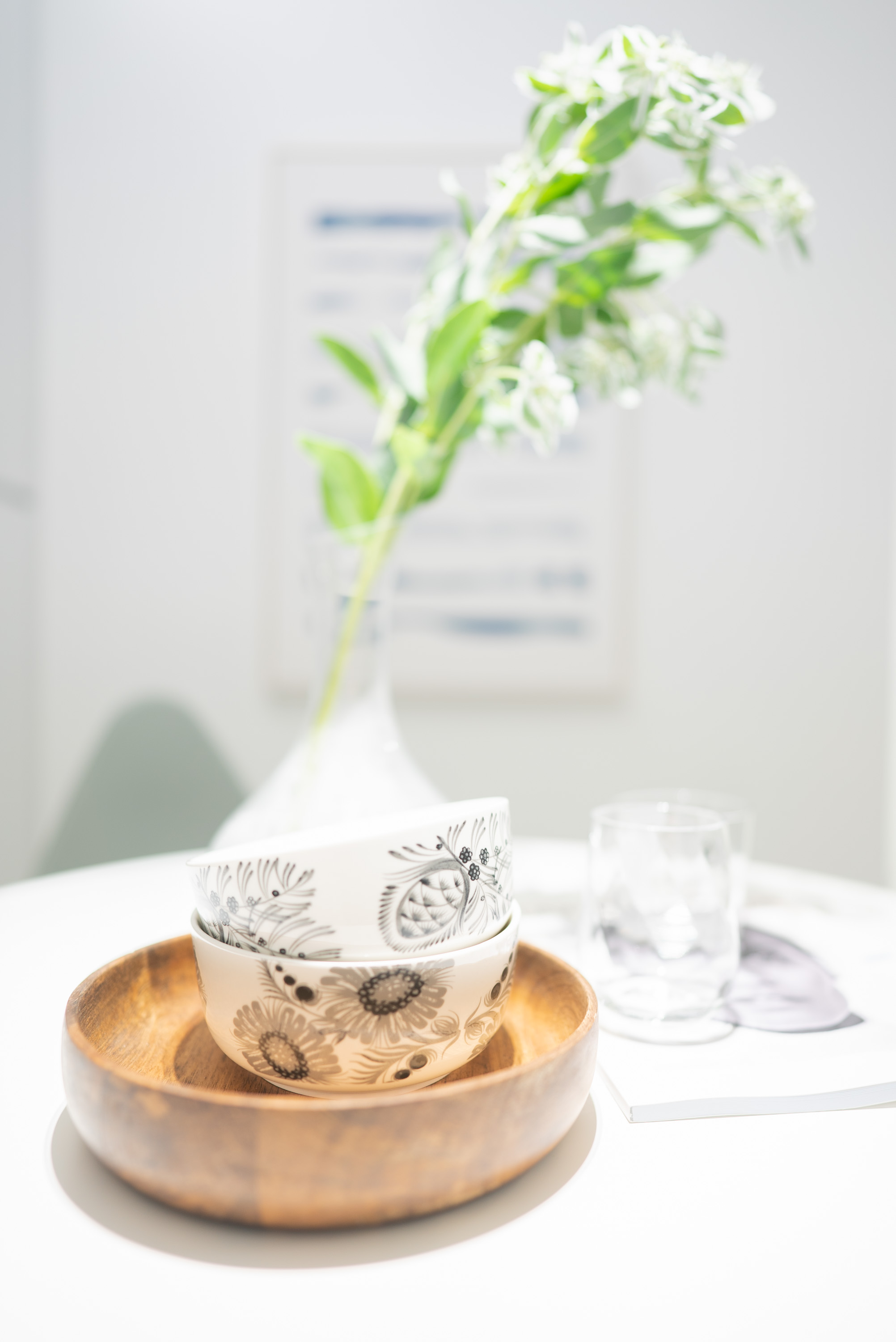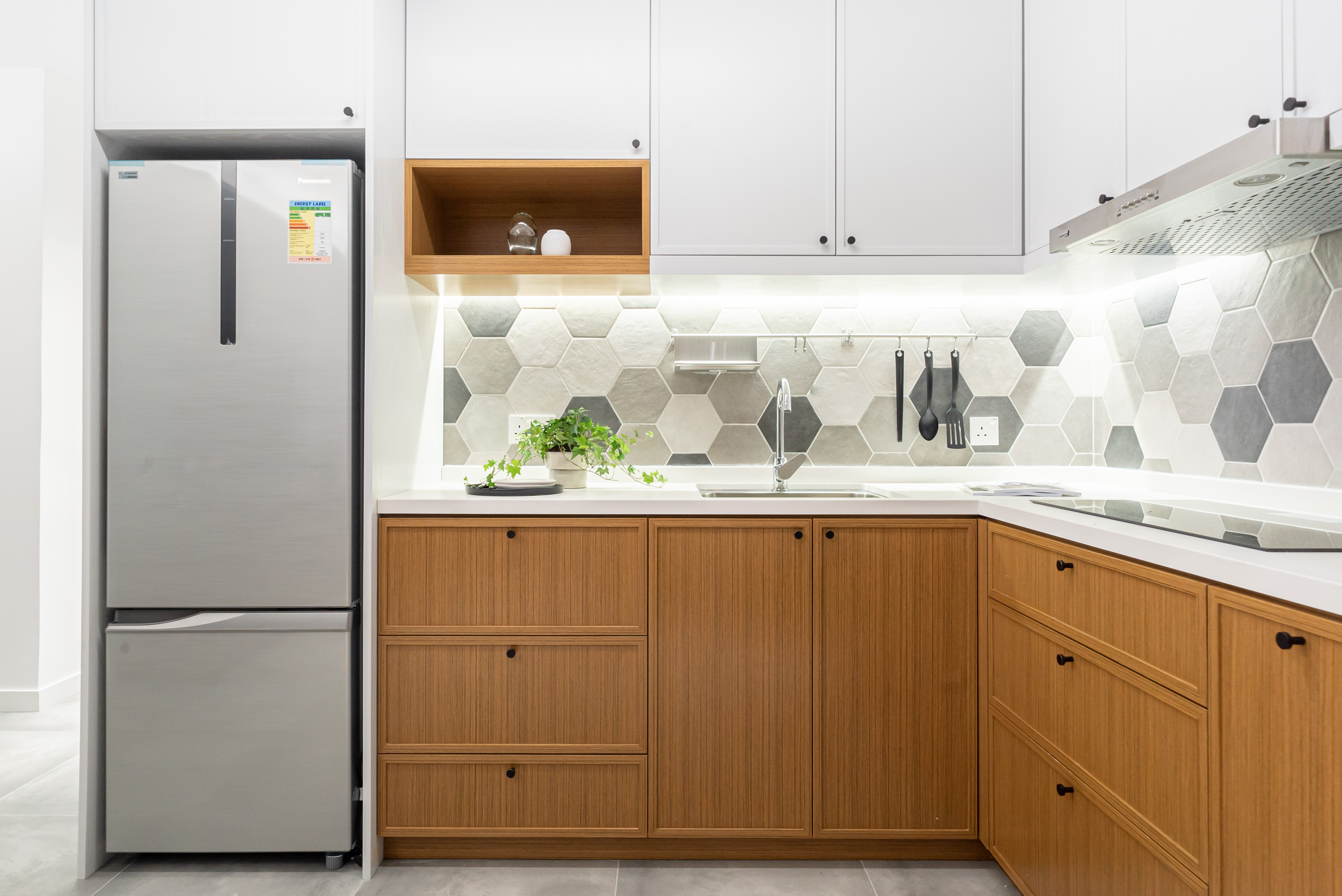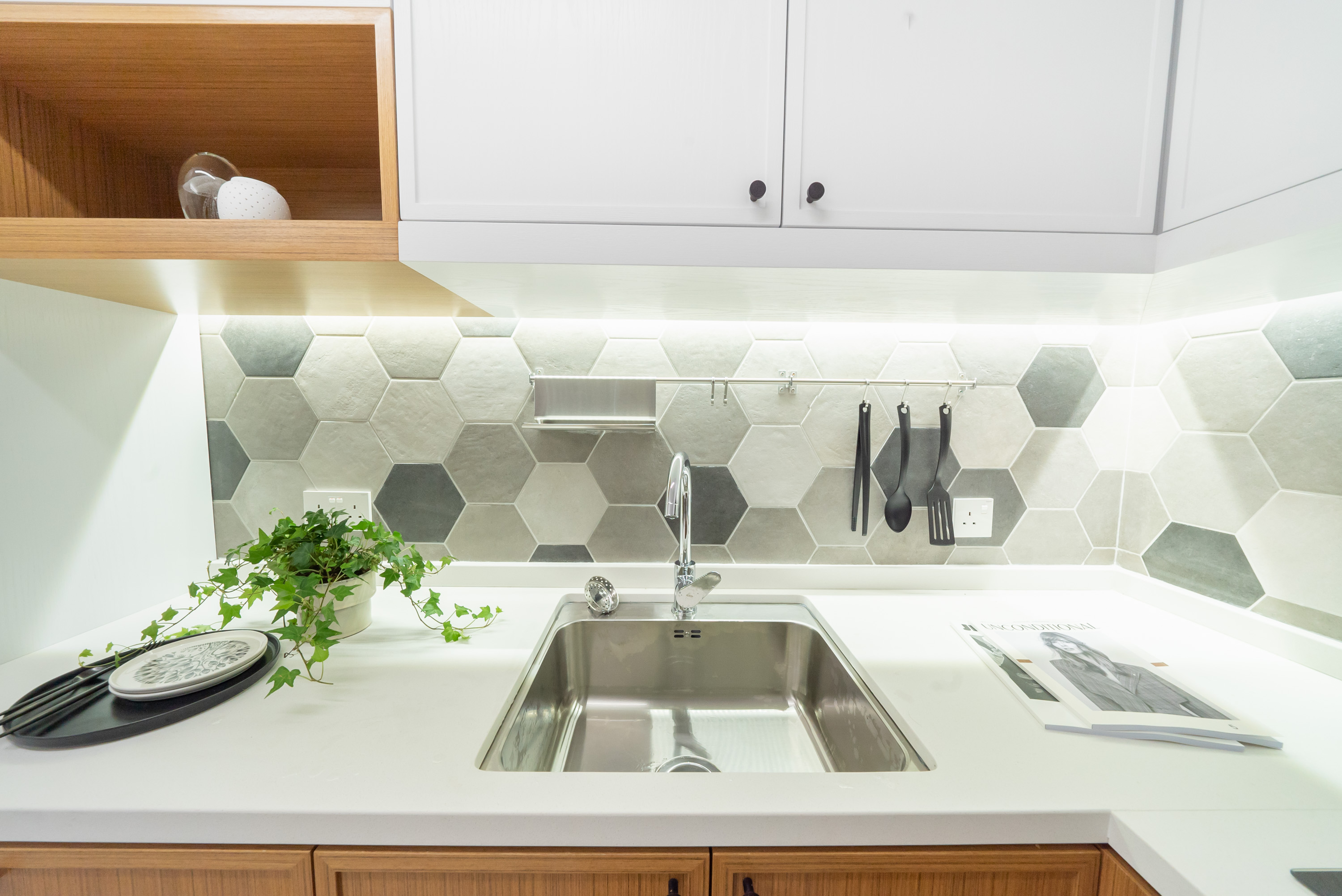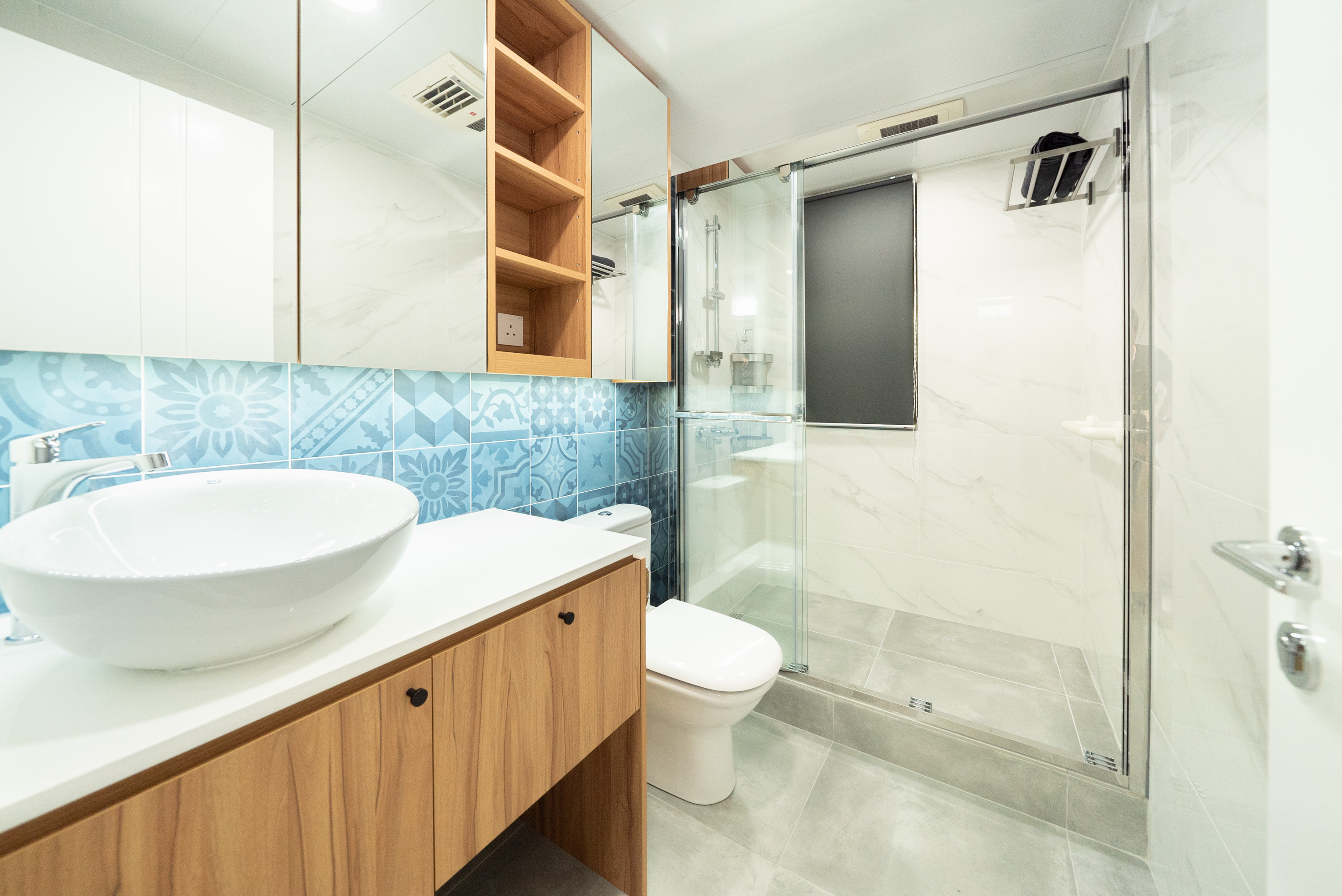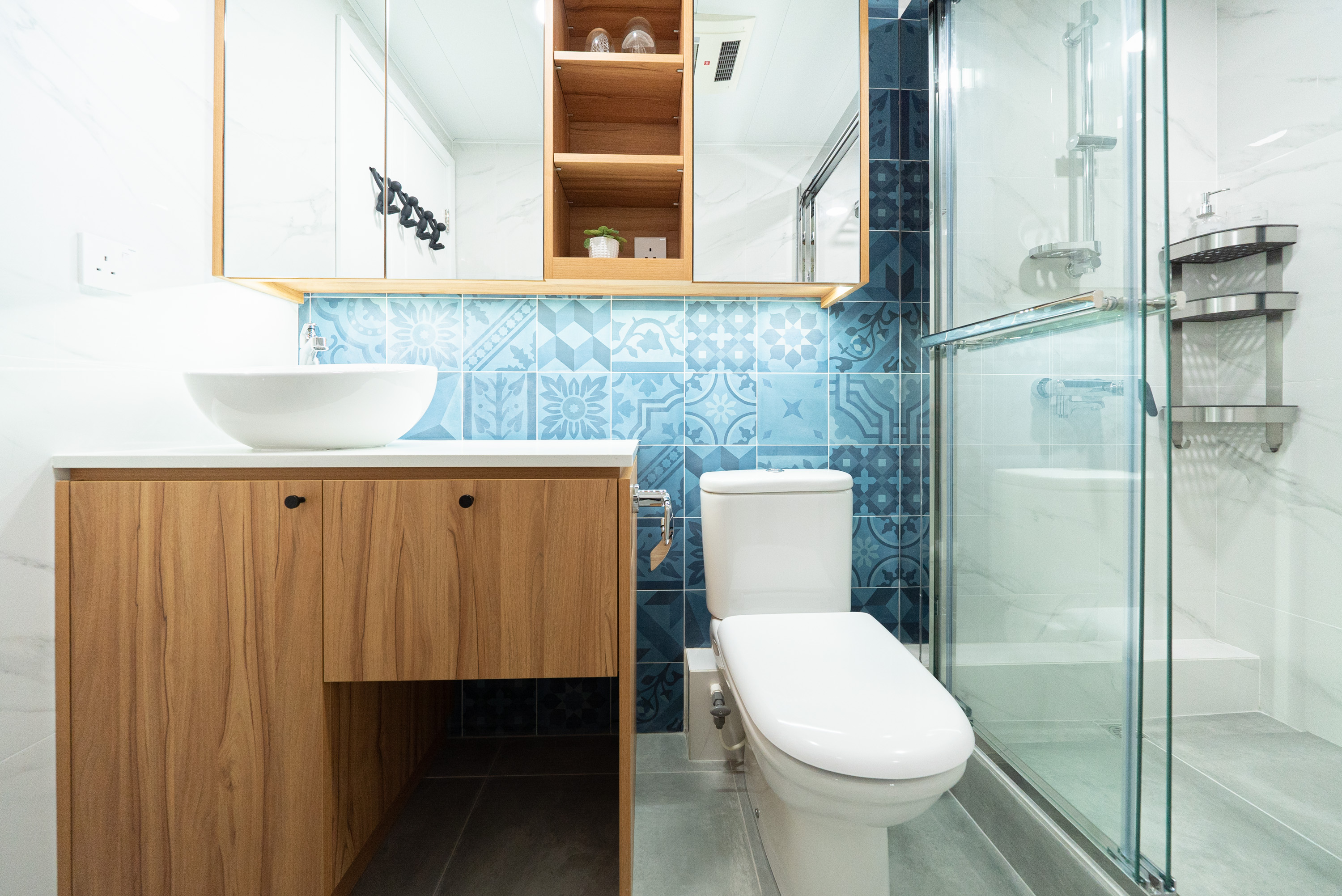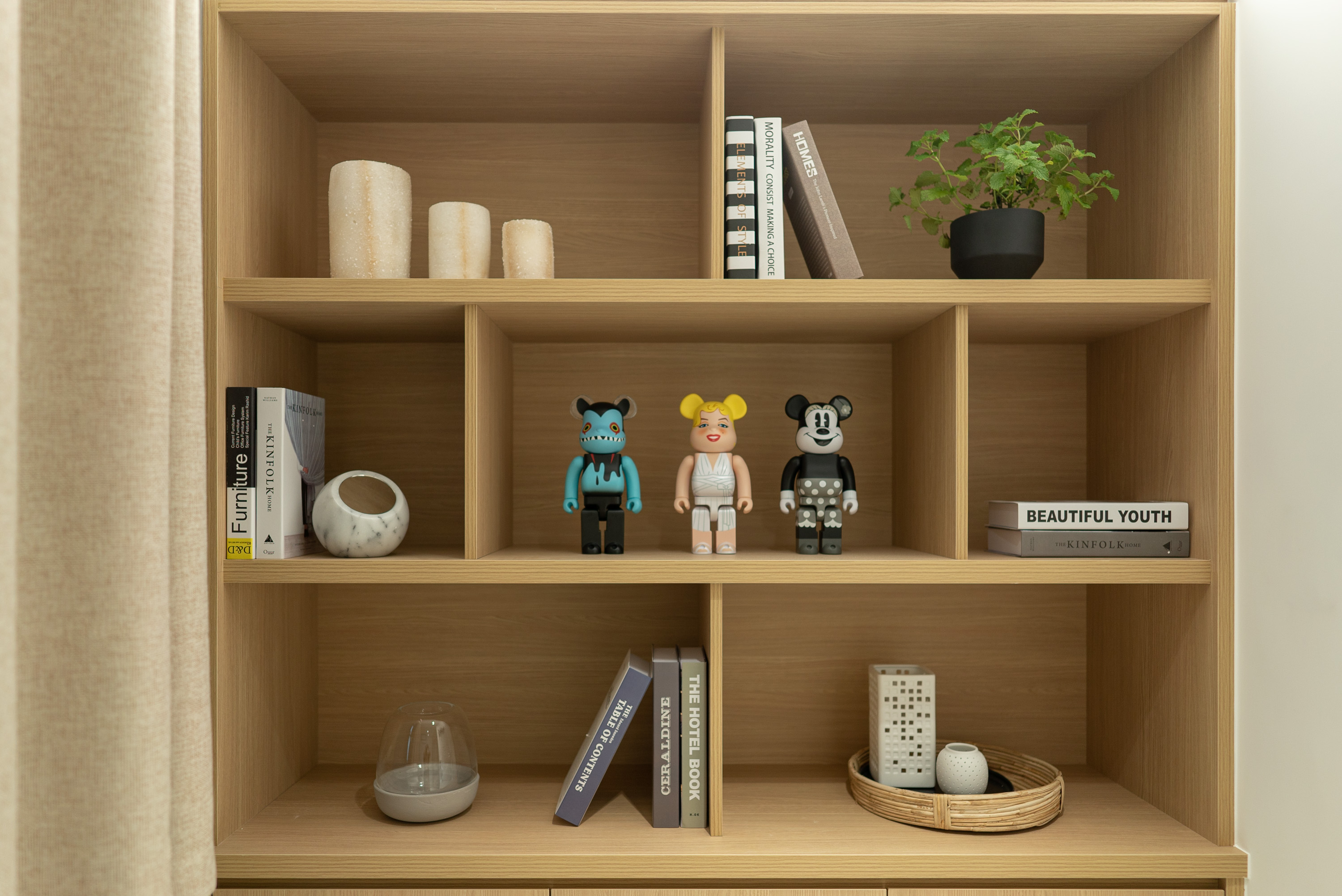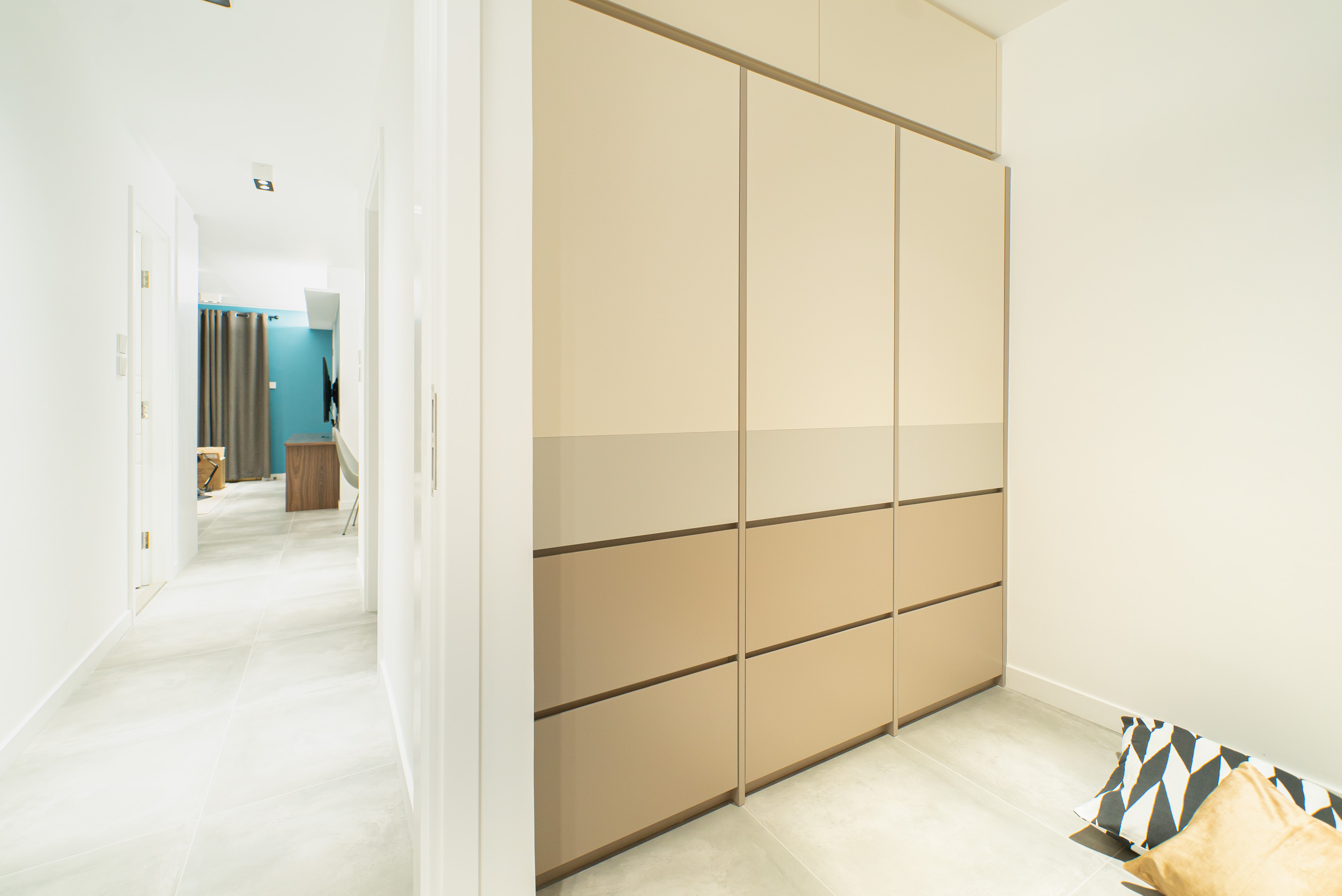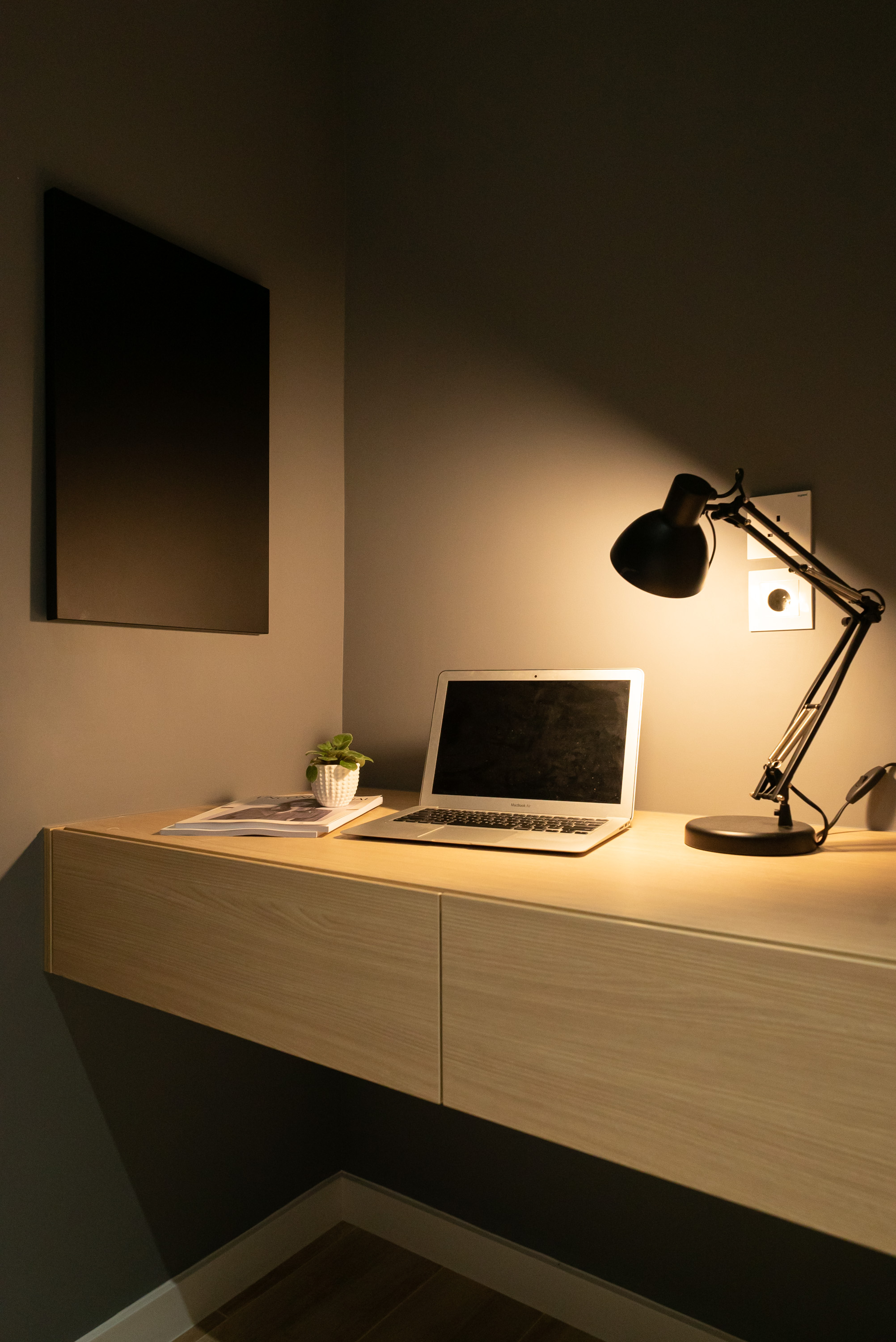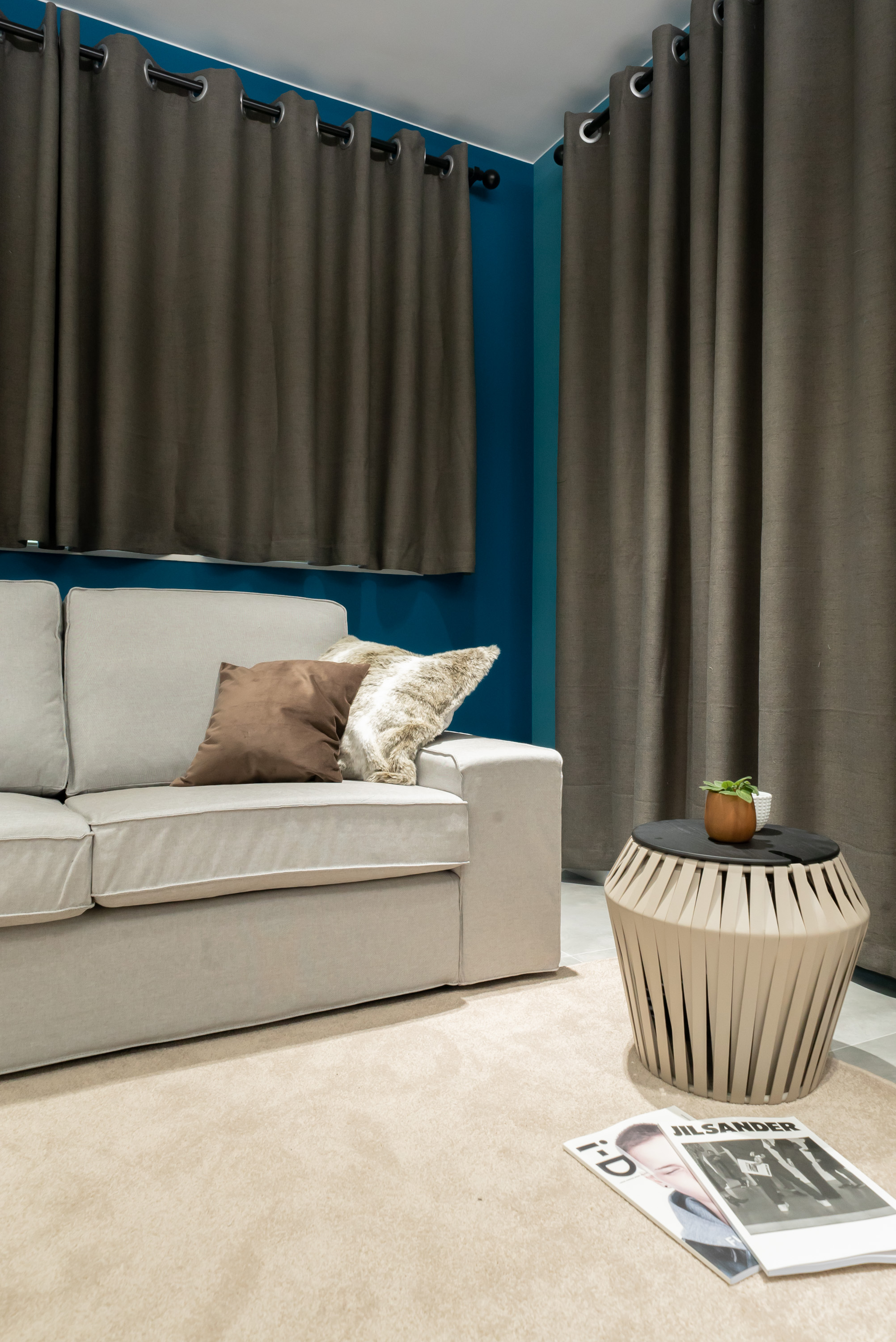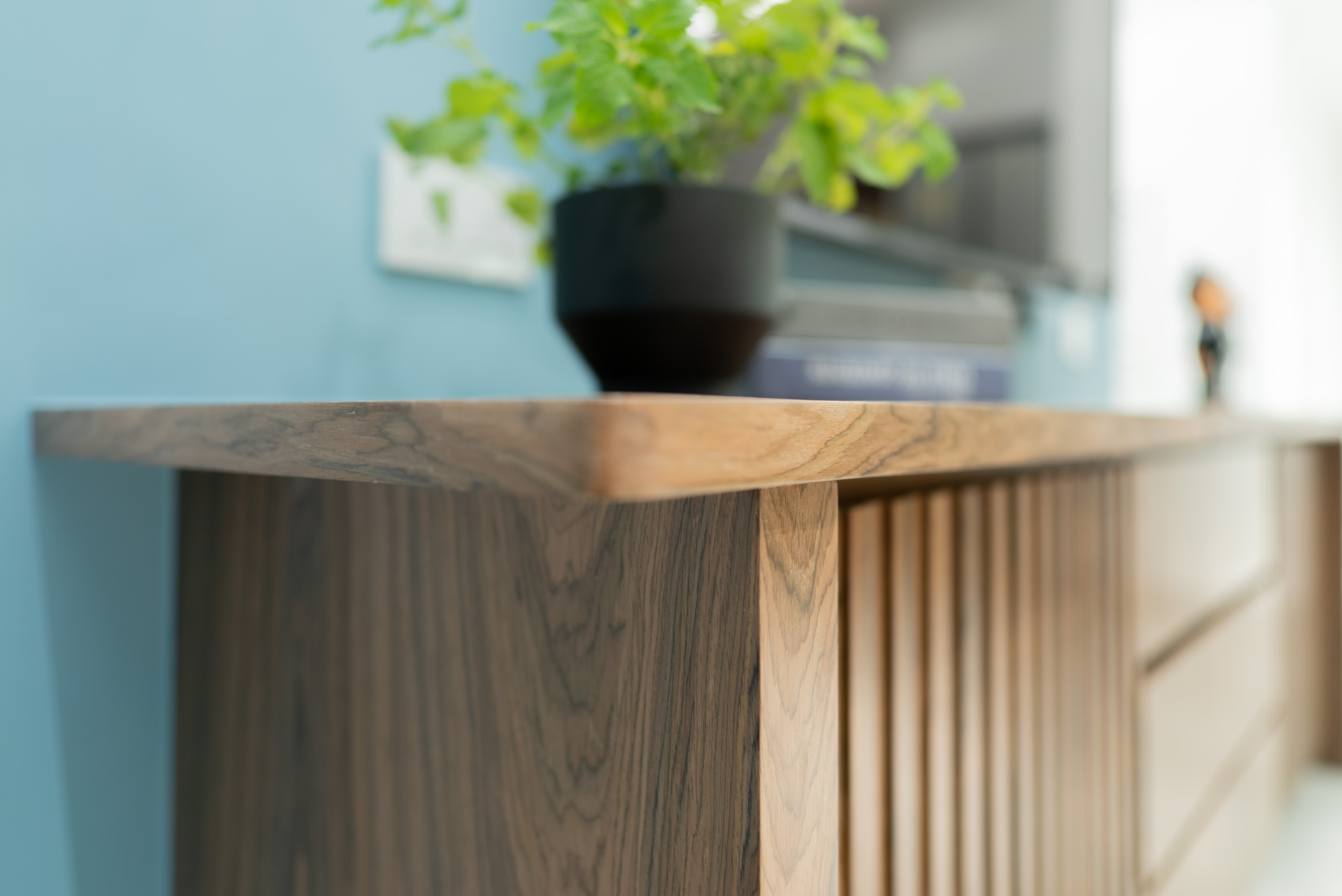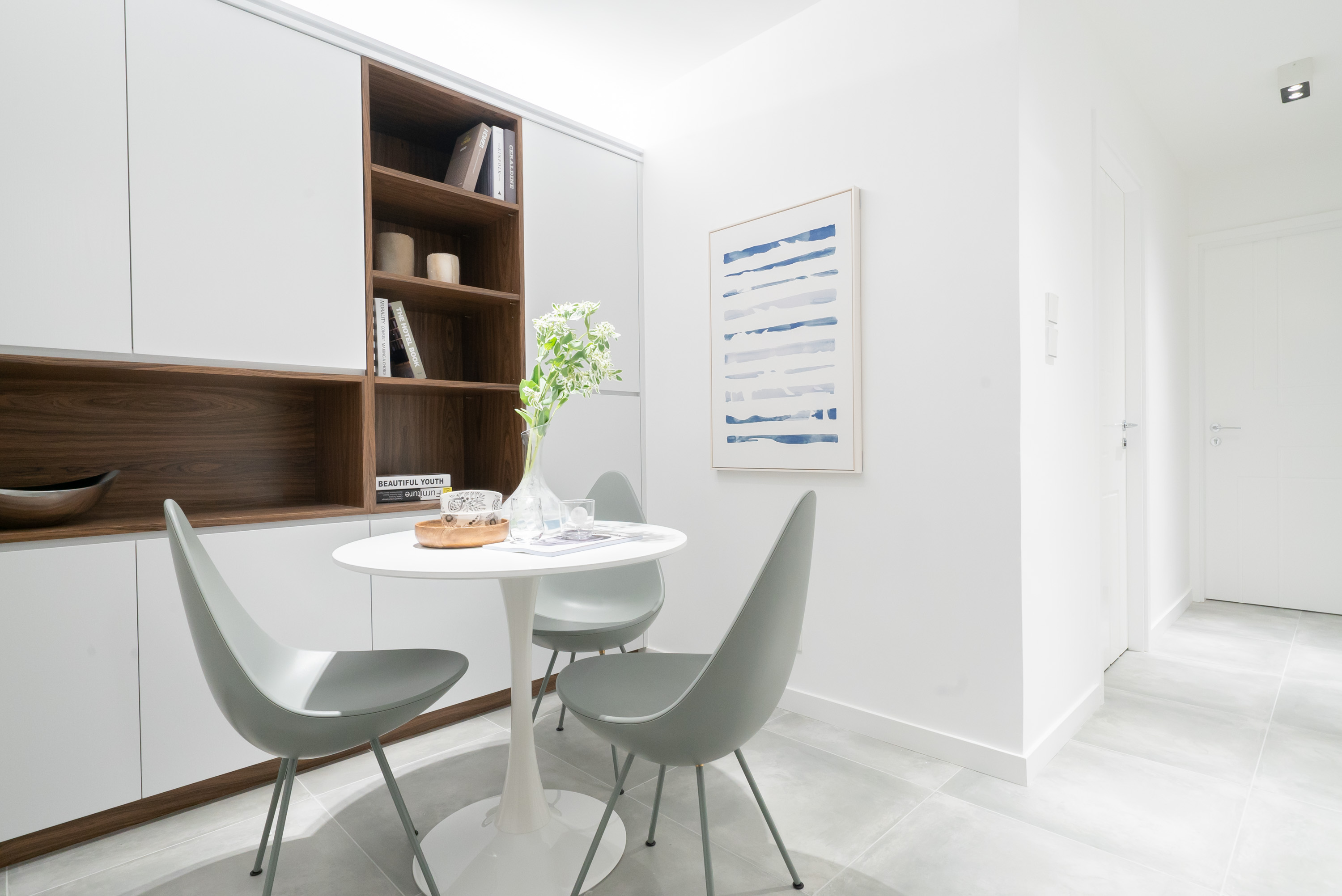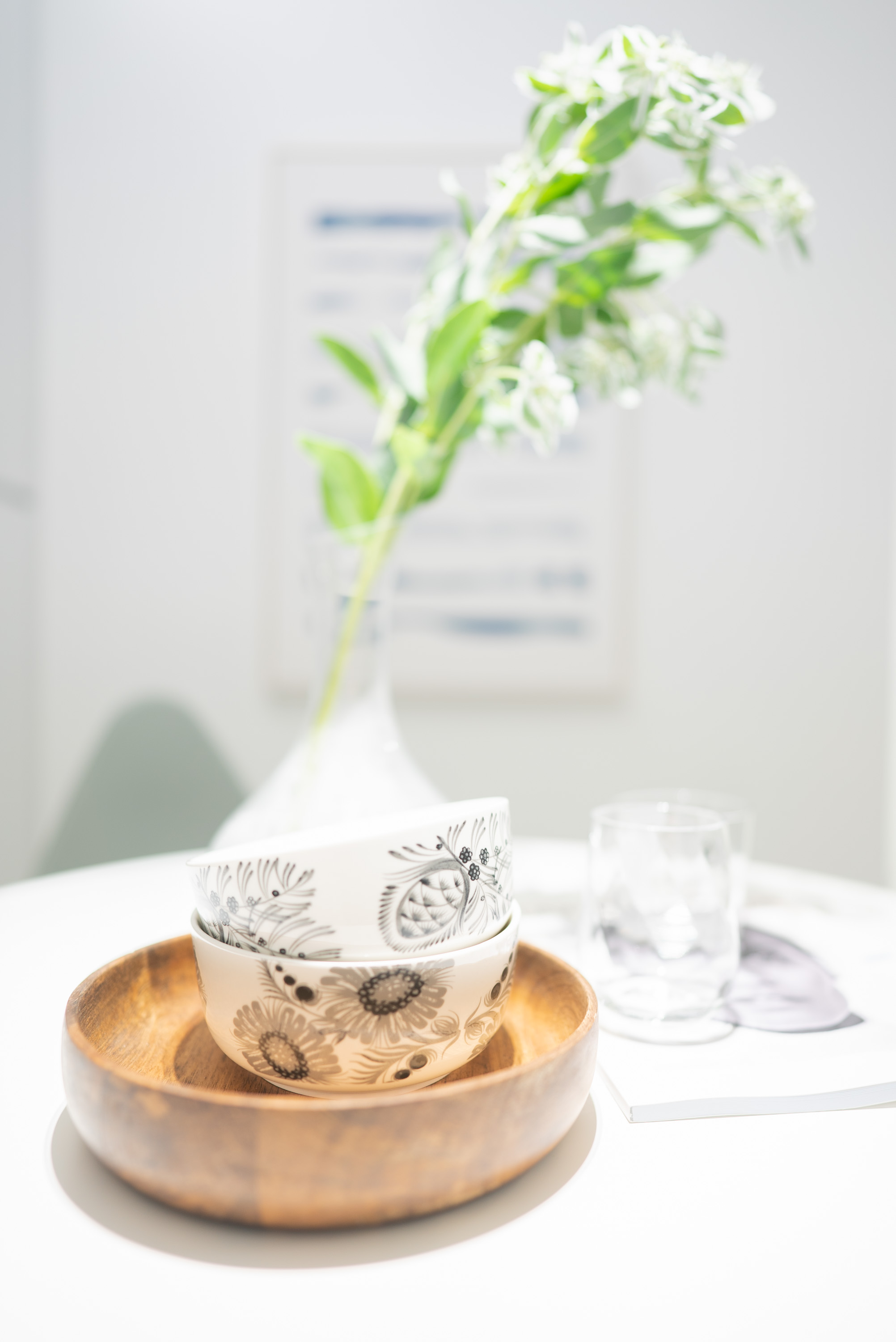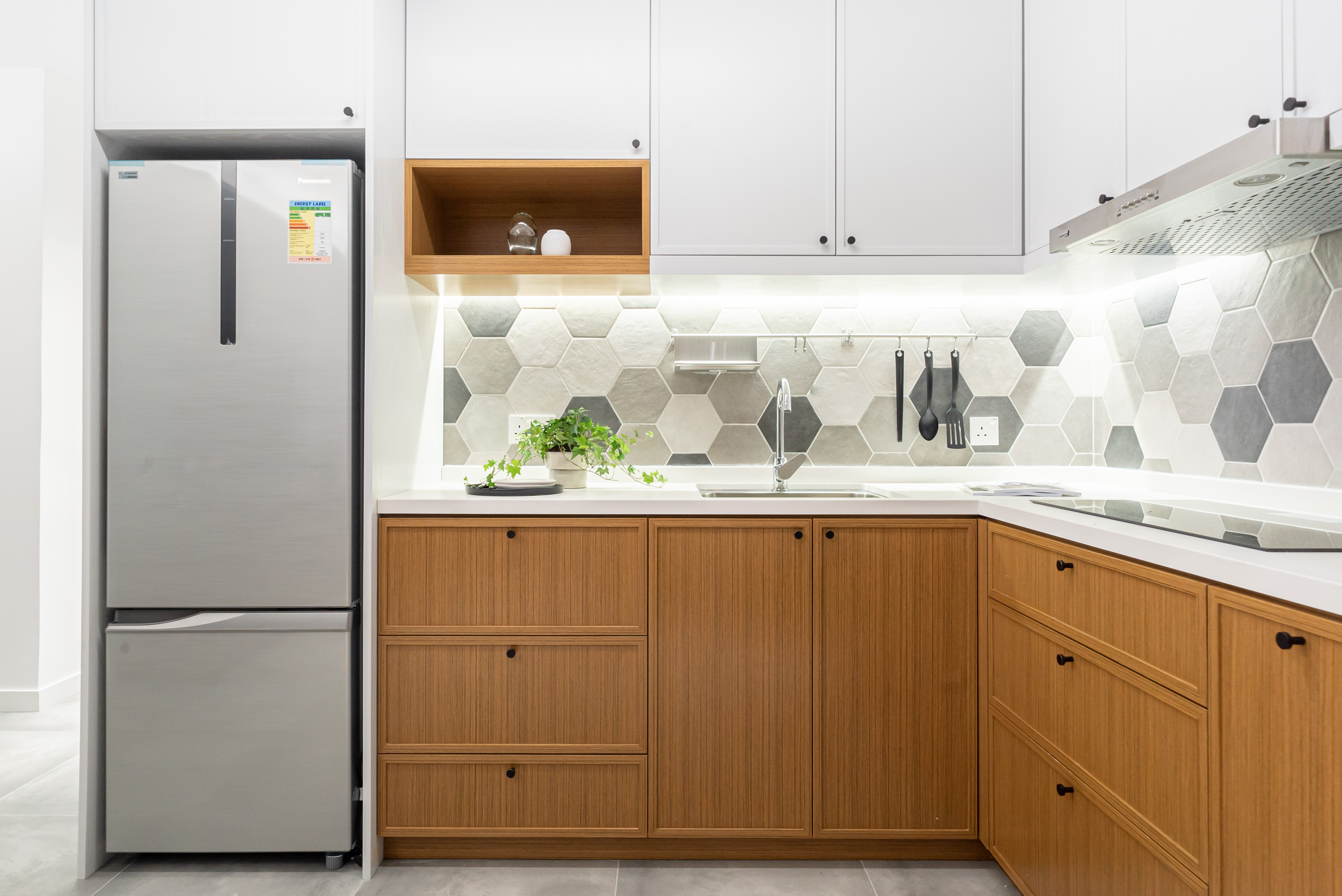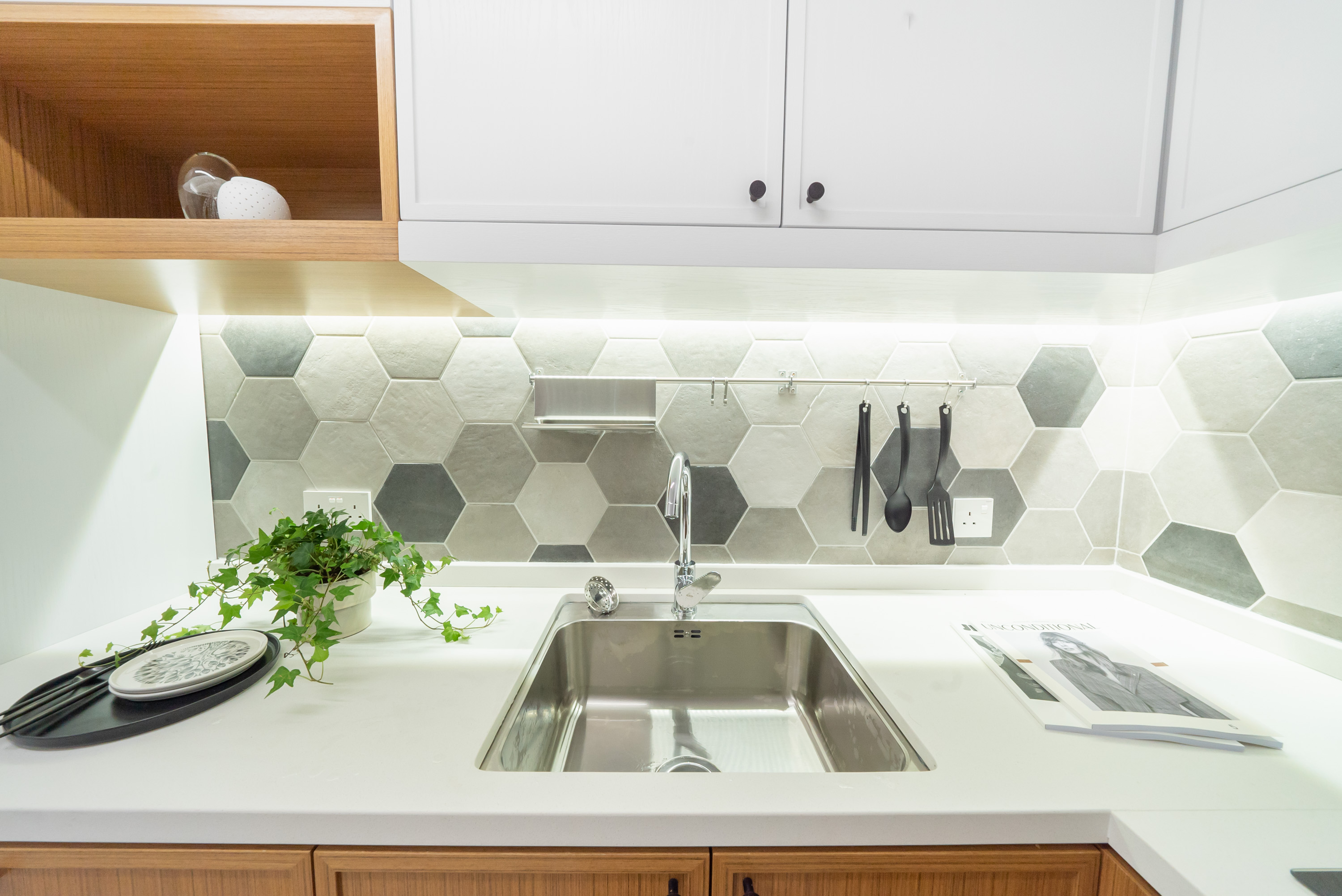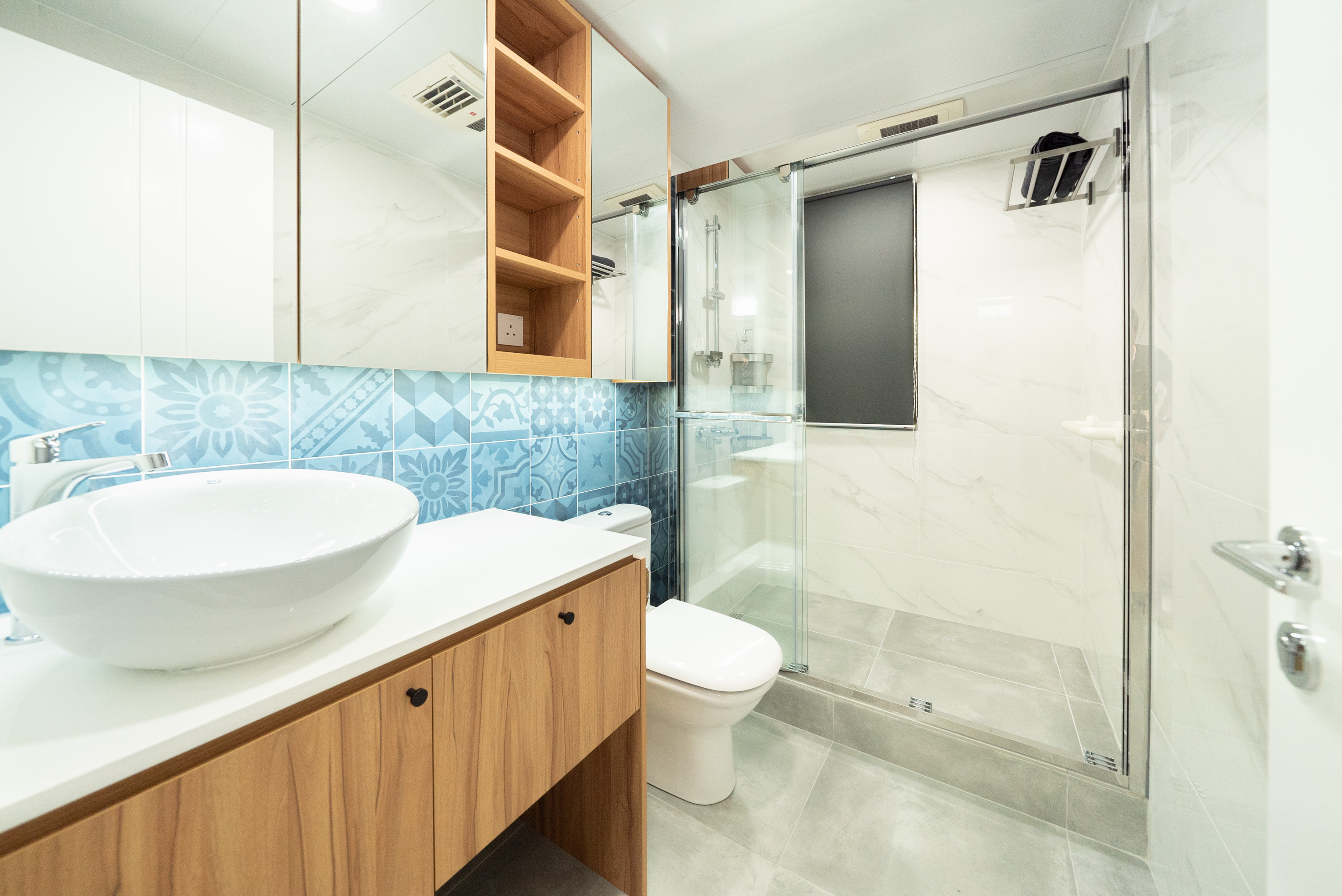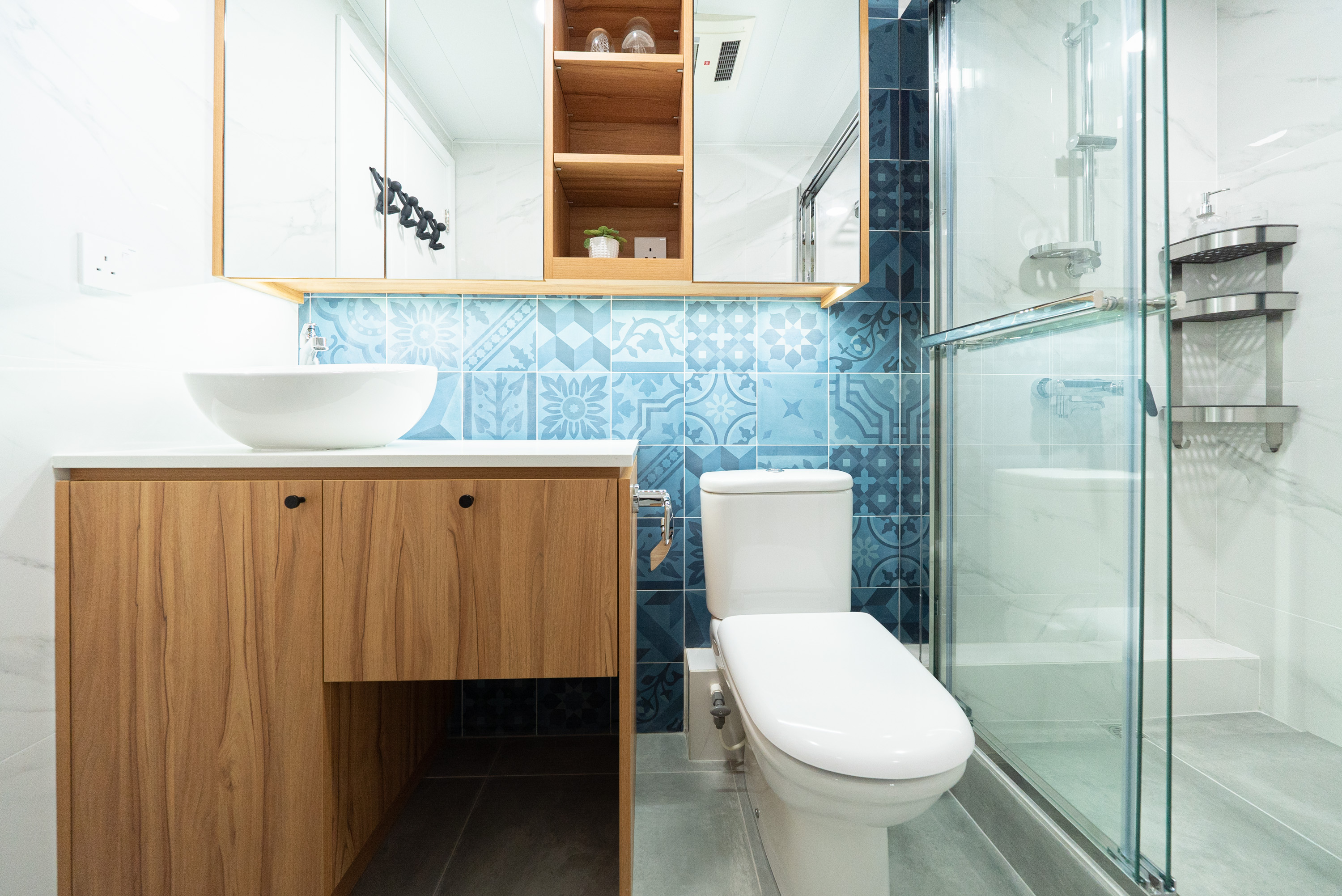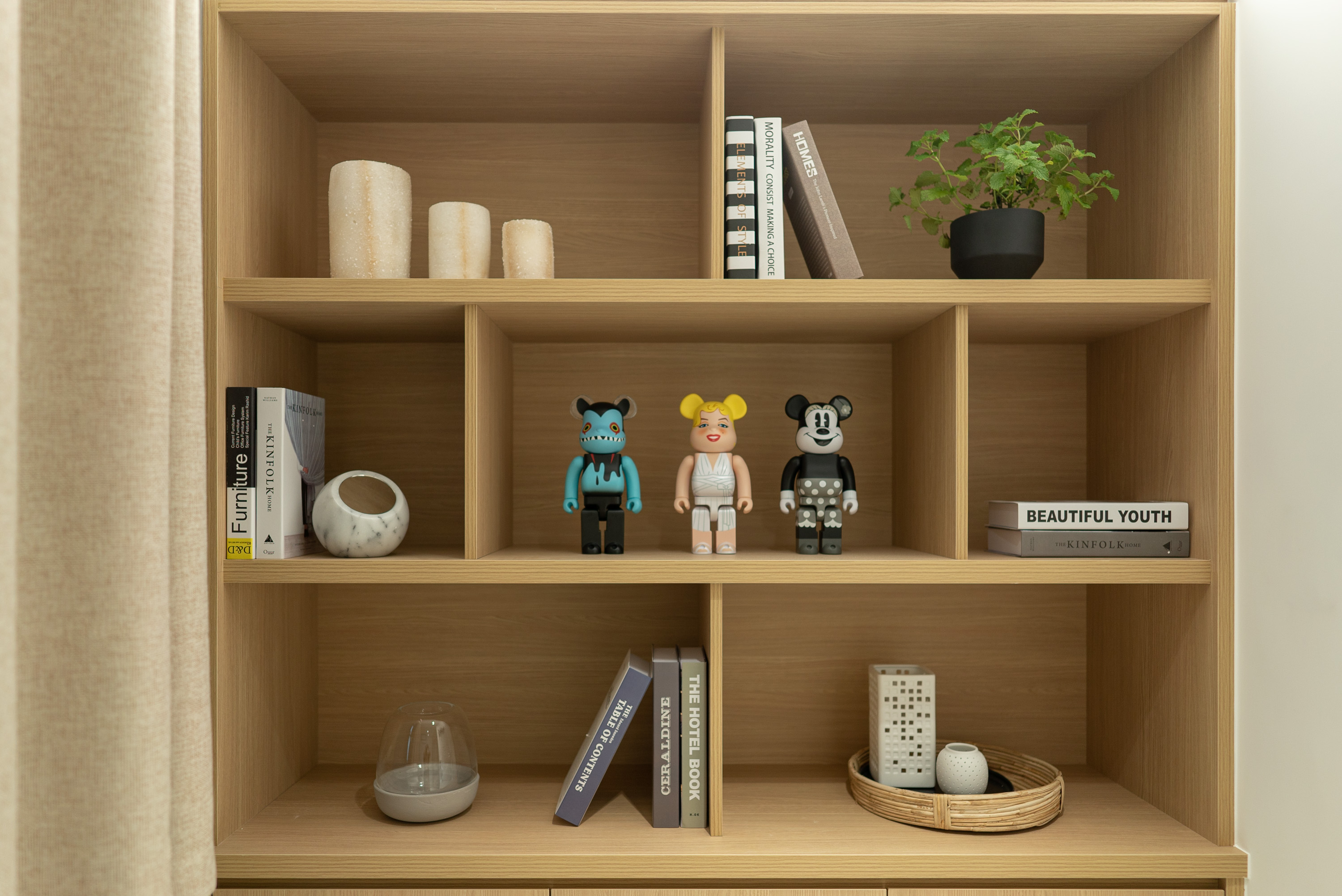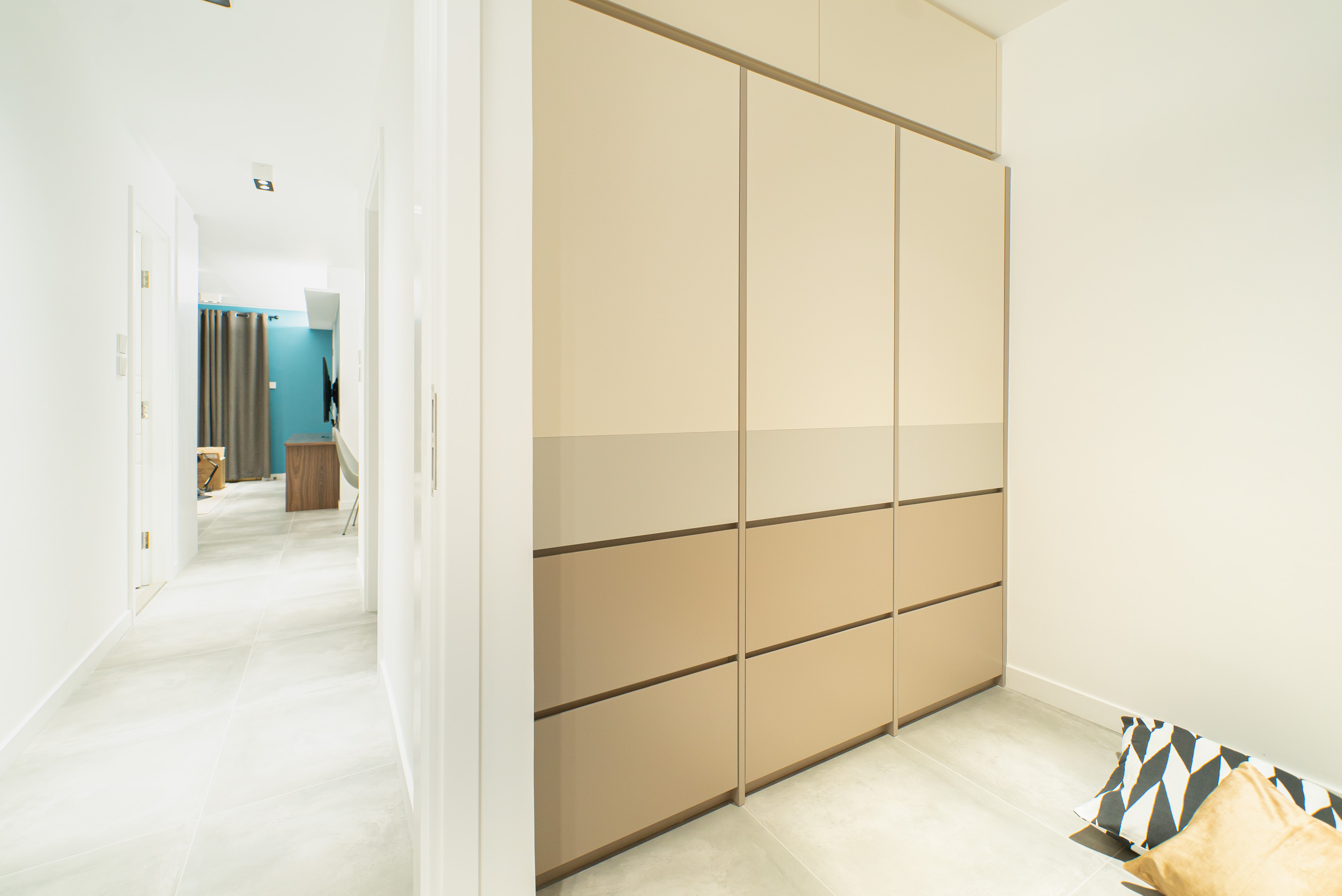 B.R.G. - The Wonderland
House/ Villa | Tai Wo
How to become an artist?
Find inspiration by living in design"
This two-storey village house in Tai Po is our latest project! The owners are a pair of talented artists. The elder sister likes drawing. She was looking for a more systematic storage and sorting arrangement for her tools and books. The younger sister likes composing music and handcrafting. She was asking for a more spacious and flexible working space. As a designer, I deeply understand the importance of home for art creations because inspirations come and go in our mind beyond normal working hours and space. Therefore, adding stimulants of creativity into their home design that match with their different living habits is the focus of this project.
1/F is the living and working space of the younger sister. We built a studio with high-density concrete brick walls and solid door to achieve a better sound insulation effect. So, she can play while creating the music. To free up more space for her to flexibly change the space according to the art activities, we designed an open kitchen island in white and light blue instead of a traditional dining area. Now, she can freely change the furniture setting according to needs easily.
For the elder sister, she is living with a lovely cat on the 2/F. Compared to her sister, she has more tools and books for drawings. So, we tailor made shelves and cabinets in the dining room, bedroom, toilet and working space with specialized design for storing and sorting things. In terms of colour, her favorite ocean blue is infiltrated into each space. For example, we painted the wall of the living room in gradient blue; built up a wall with ocean blue tile with special totem drawings in the toilet. No matter where she sits, she can comfortably brainstorm ideas inside her inspiration bubble. To balance the cold tone in the design, we used natural wood colour, which adds a warm feeling. The cabinet is in gradient earth tone colours in the working space and the geometric brick wall in gradient grey in the kitchen also connects with the wall in the living room. Every space has its character but also links up with each other. Just like arts, every time is new but not out-of-the-way.
Interior design sometimes varies from occupations. Welcome to leave a comment to tell us which industry you are from:) Let us design a space that can communicate with you.