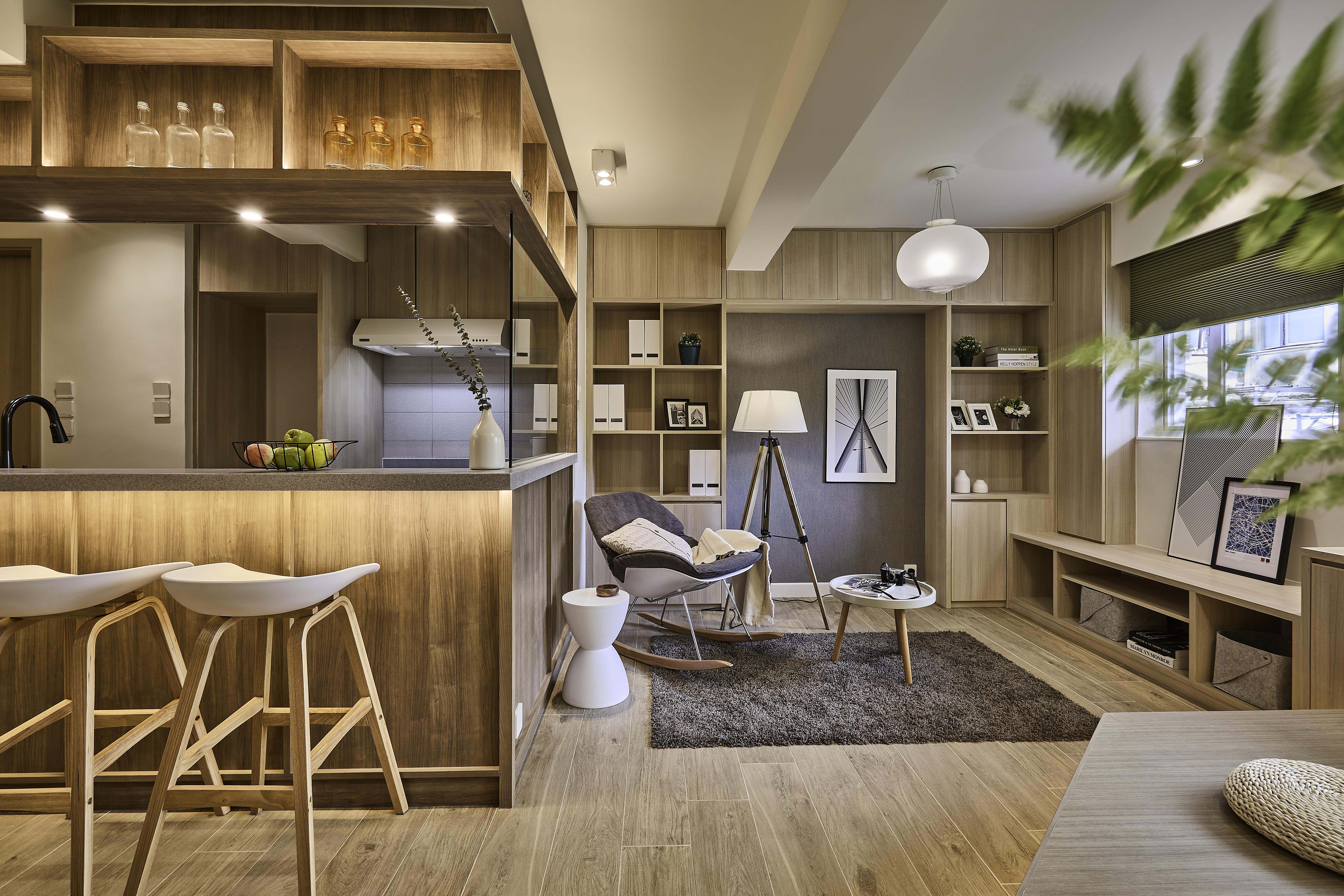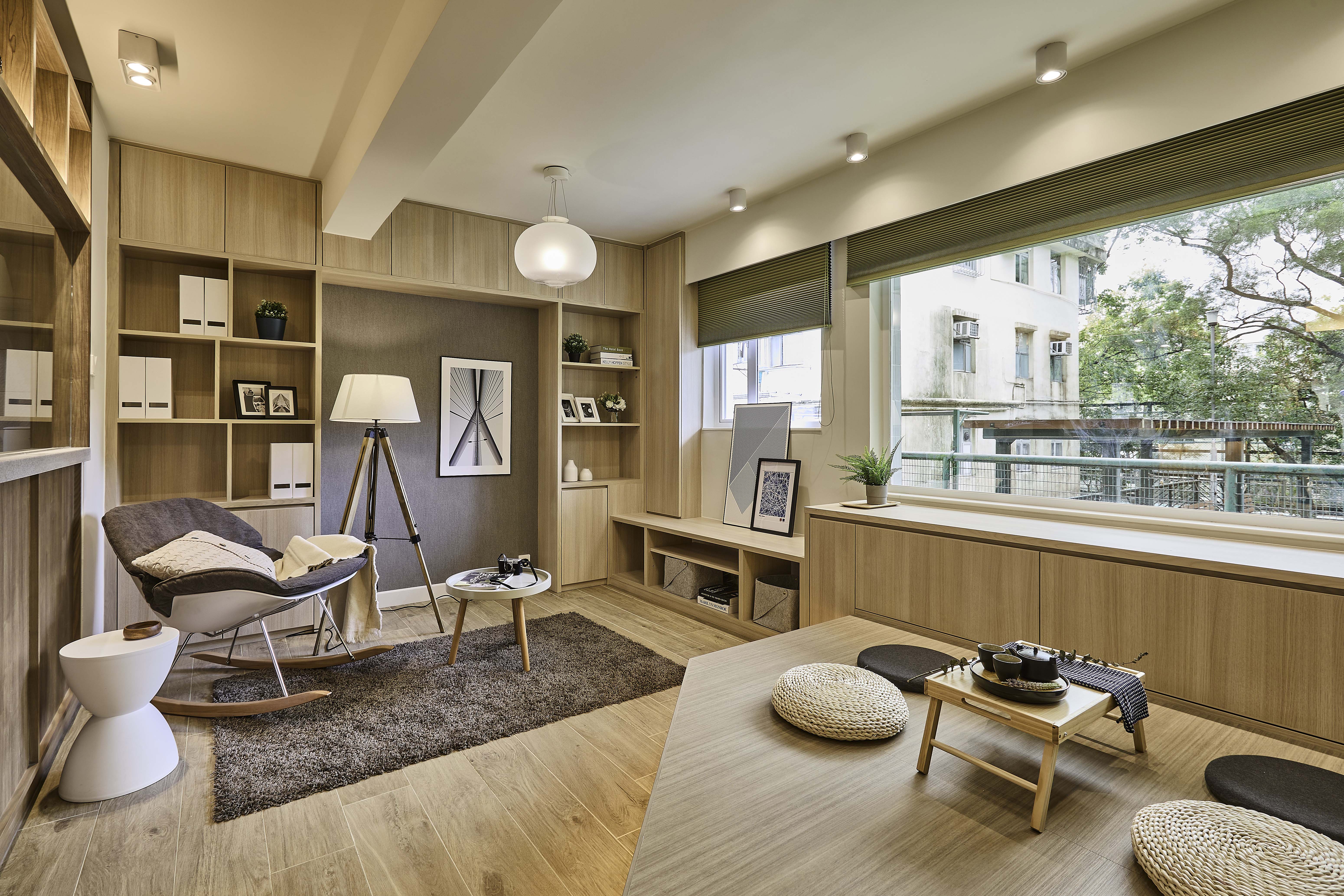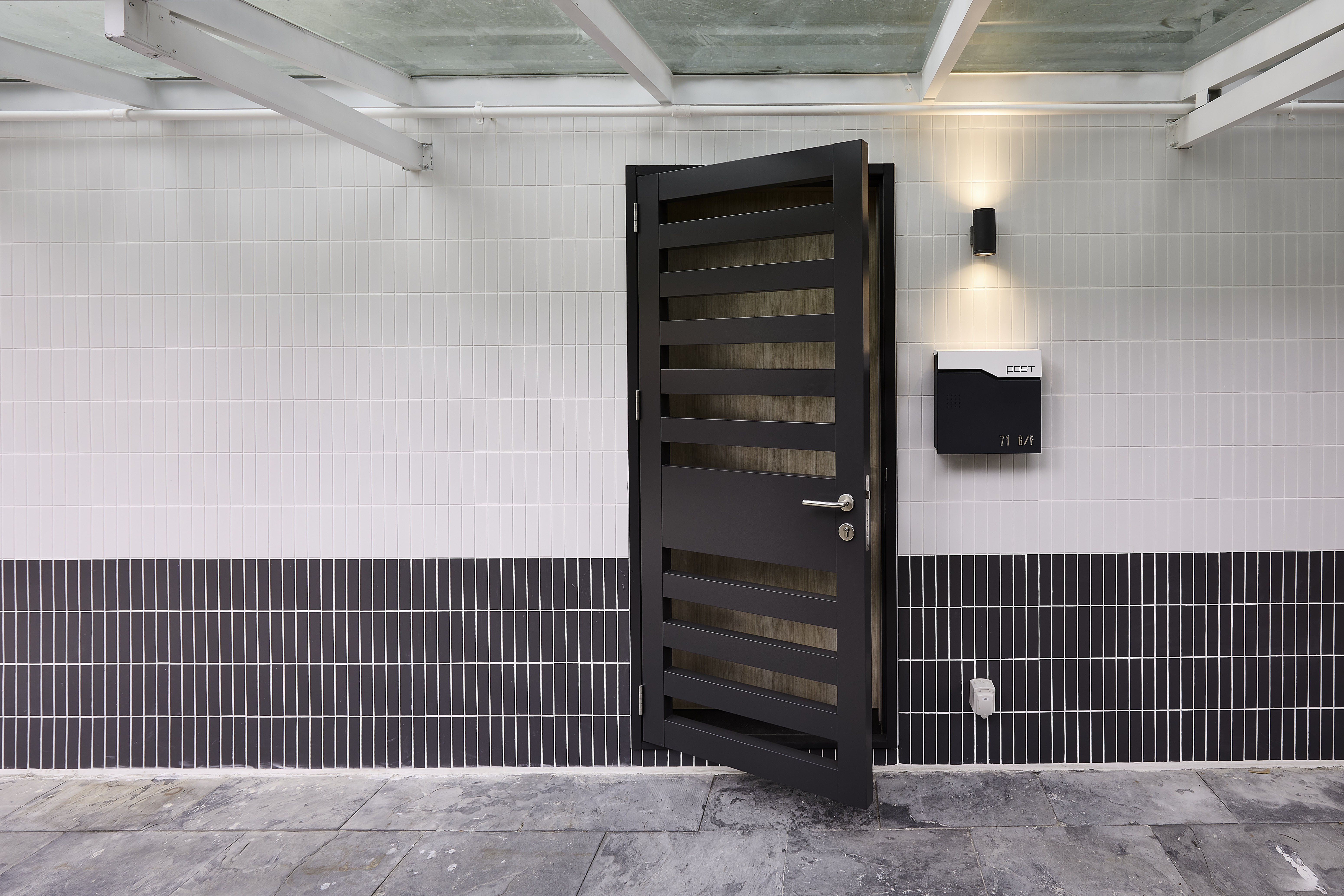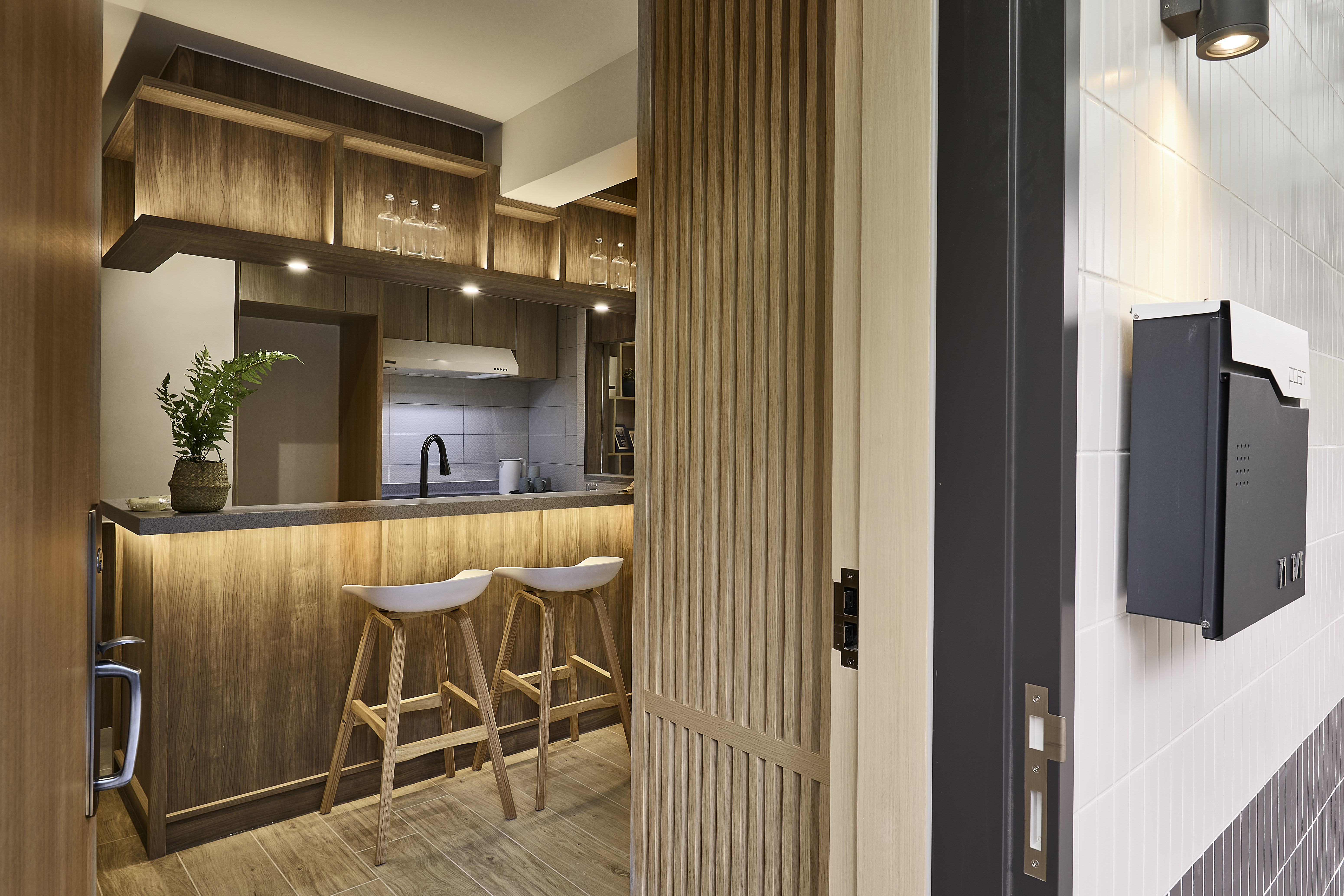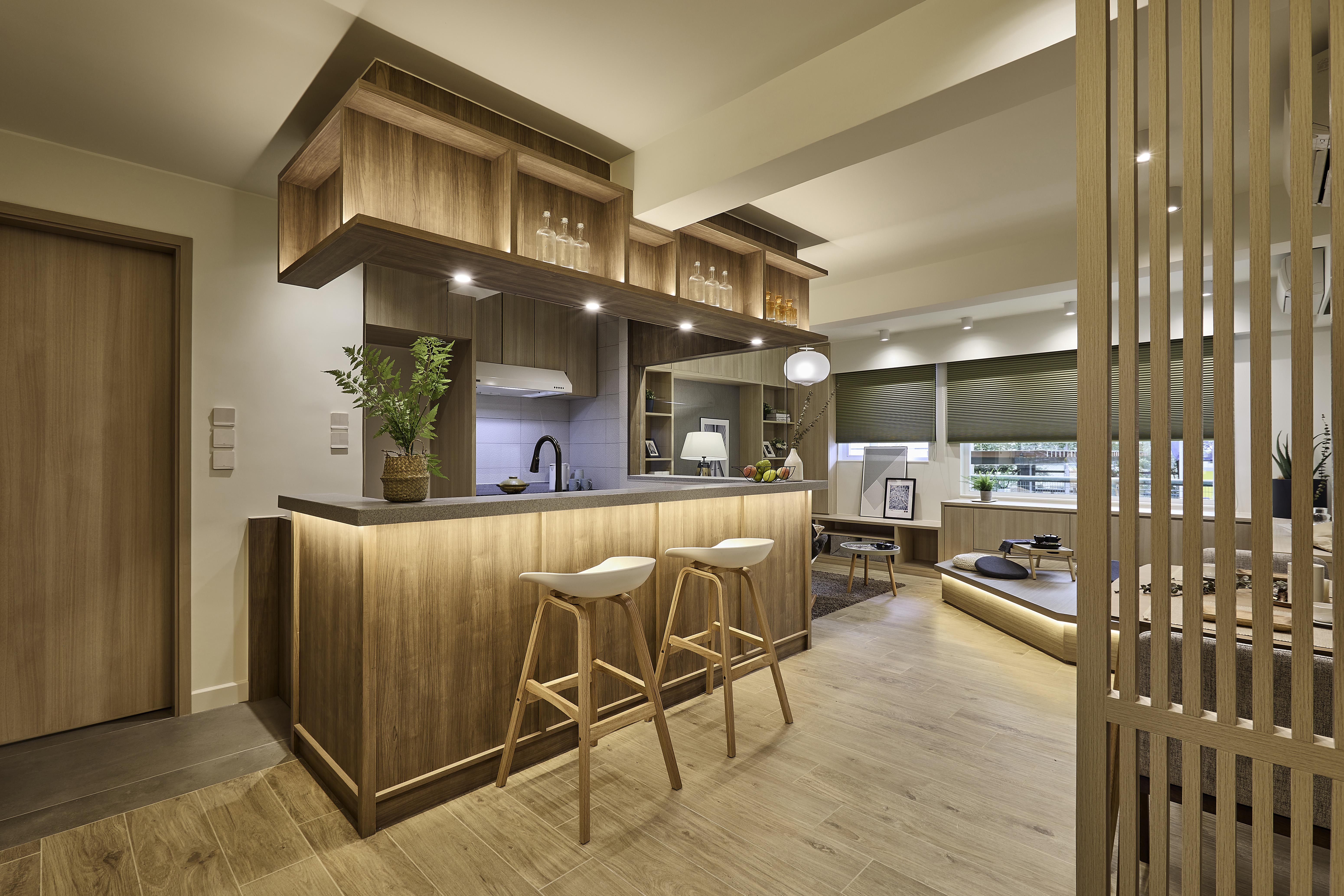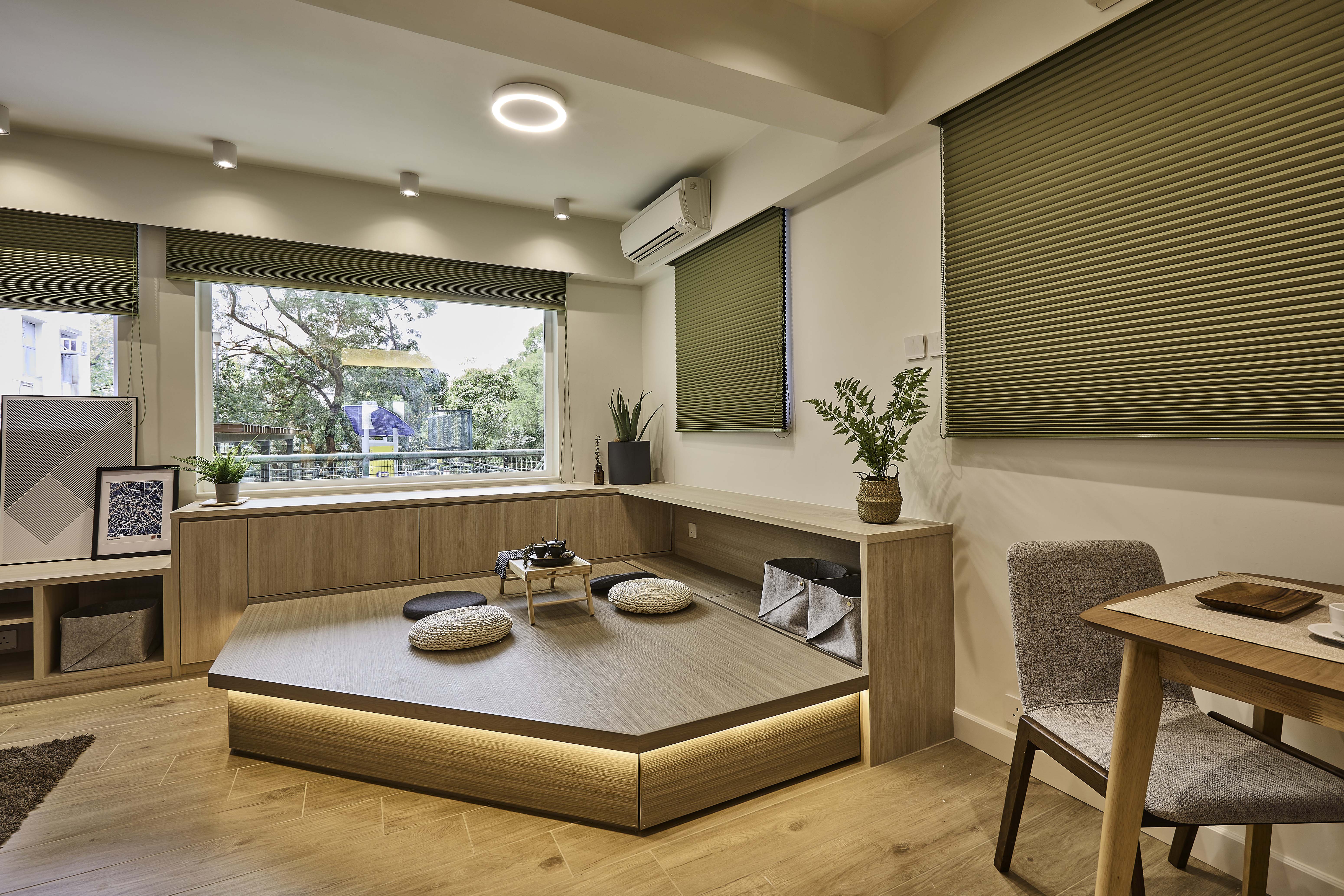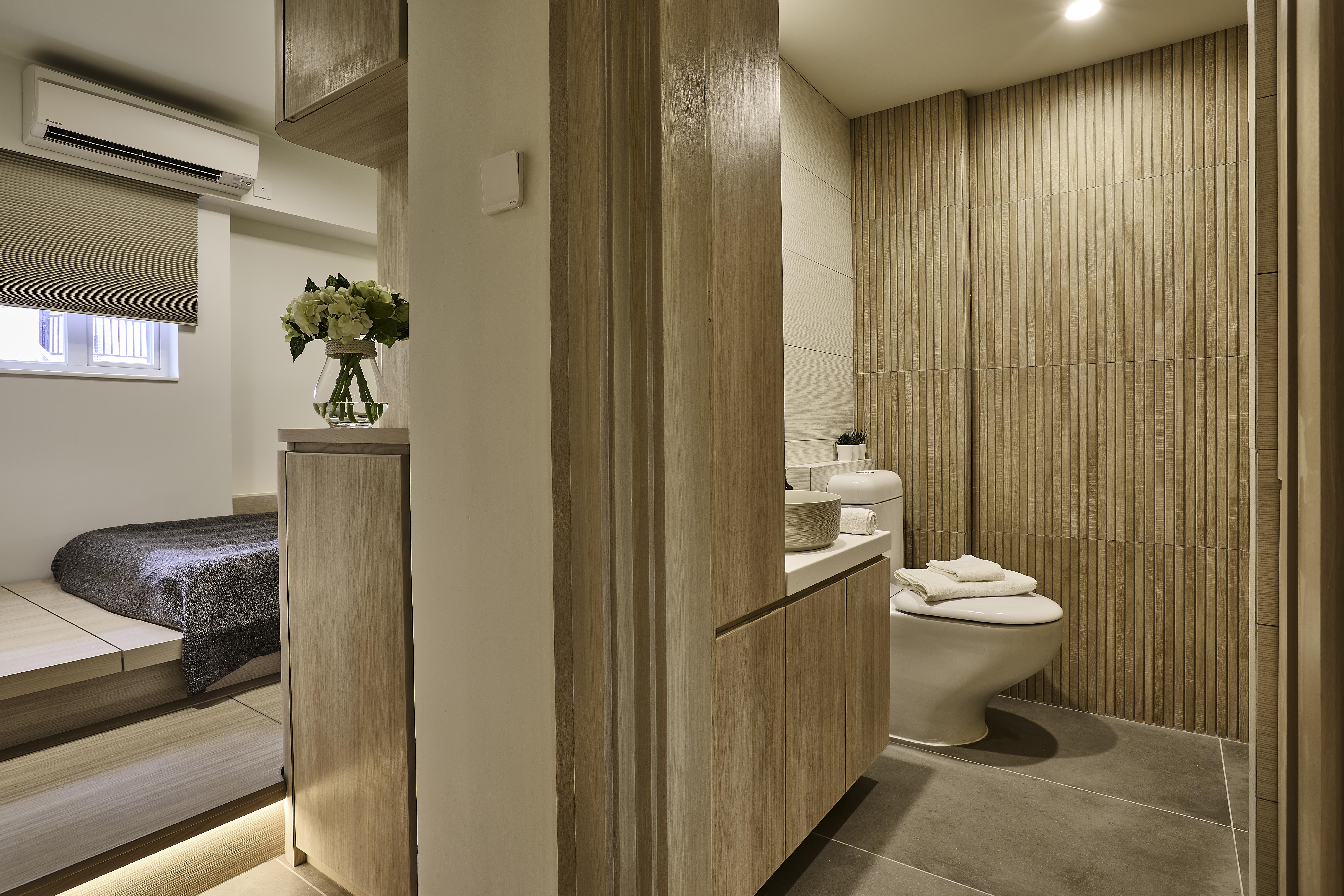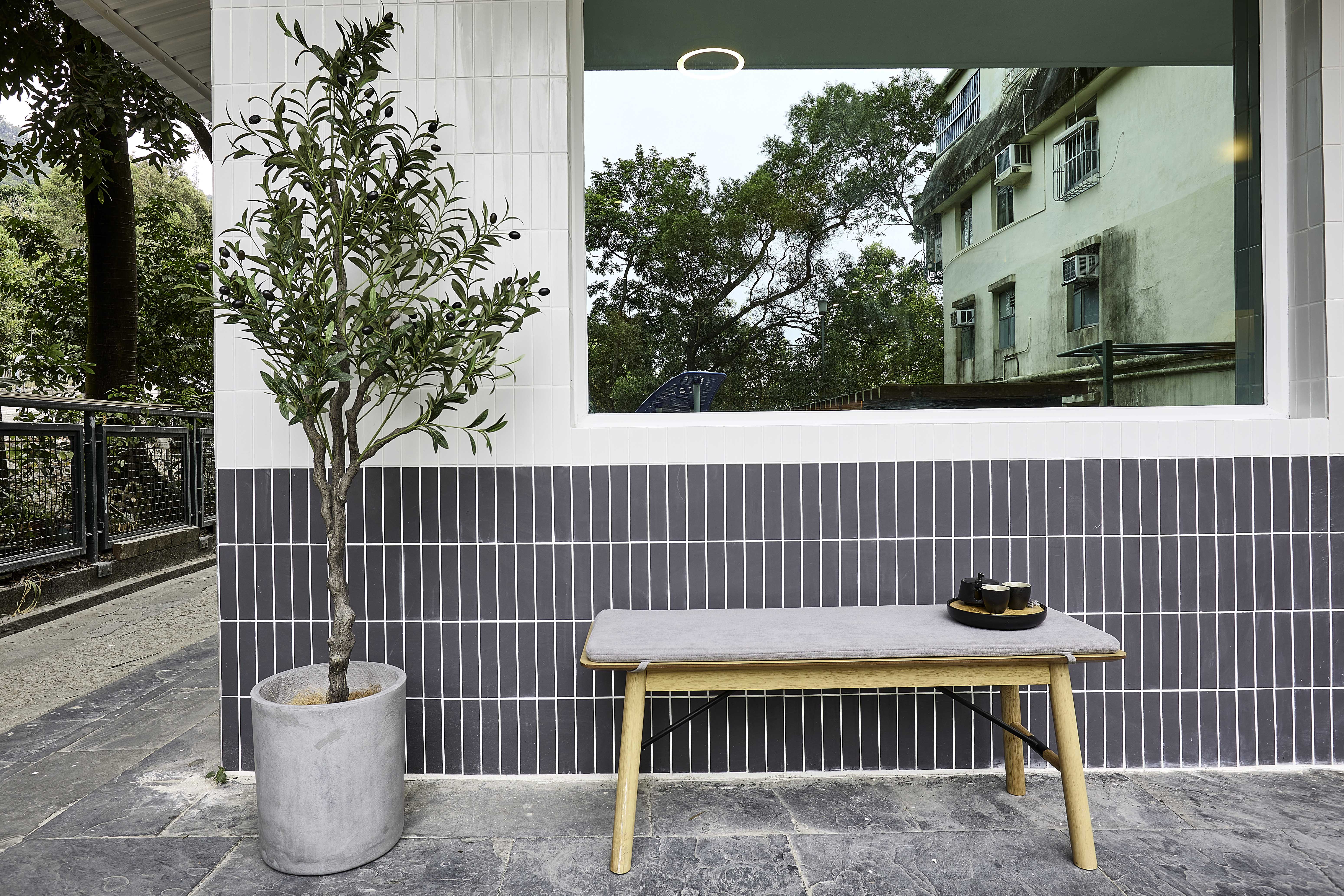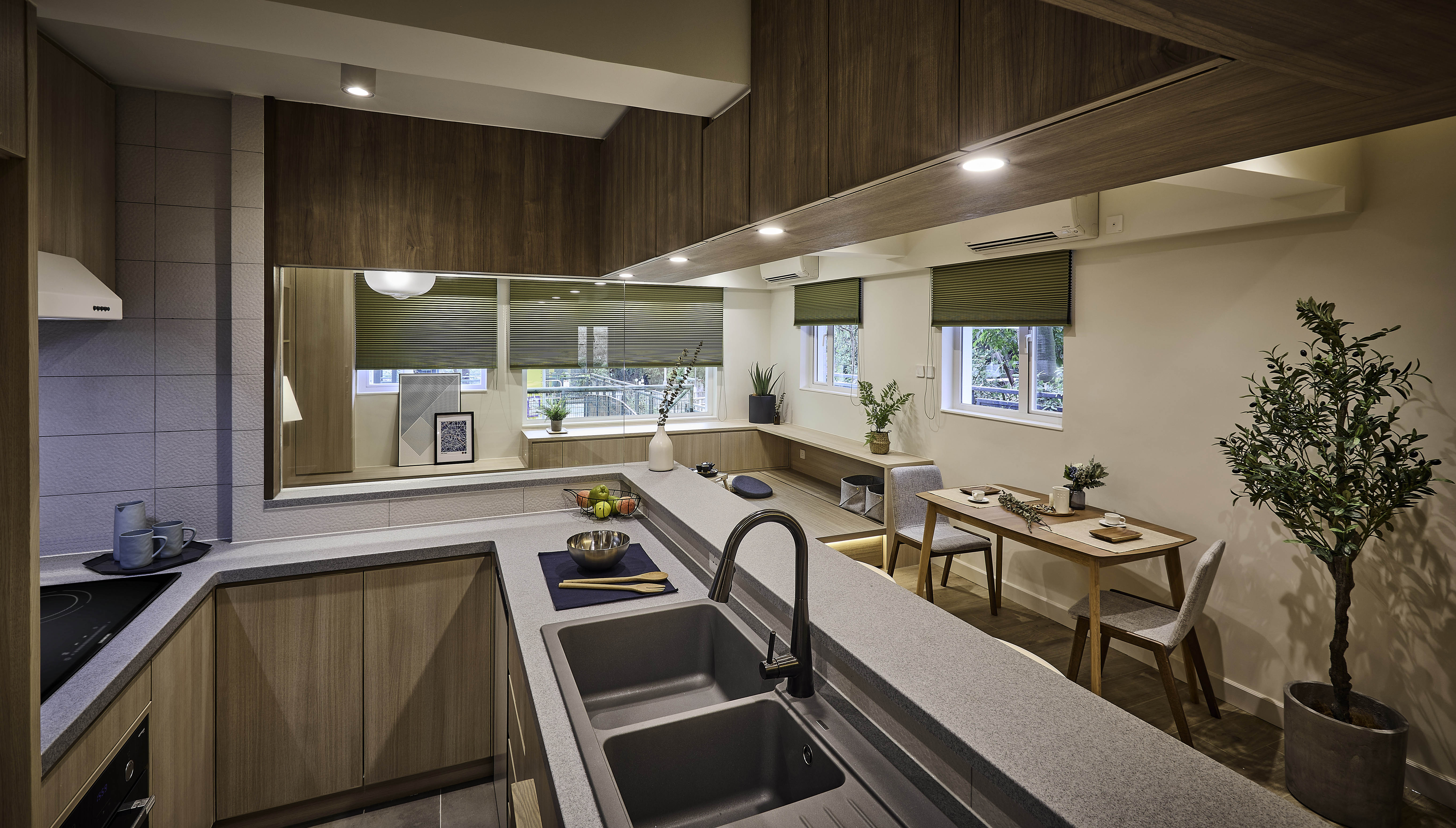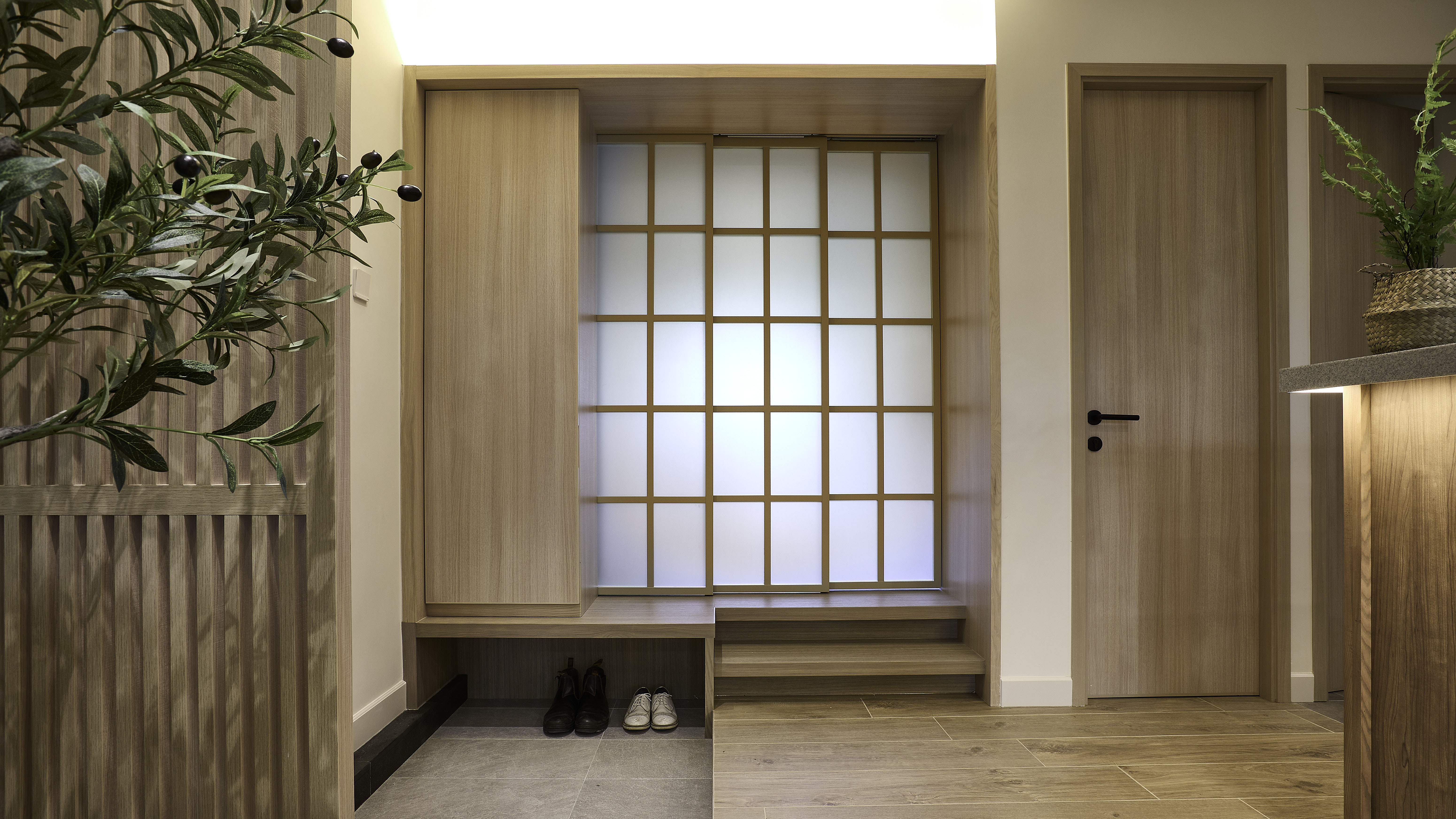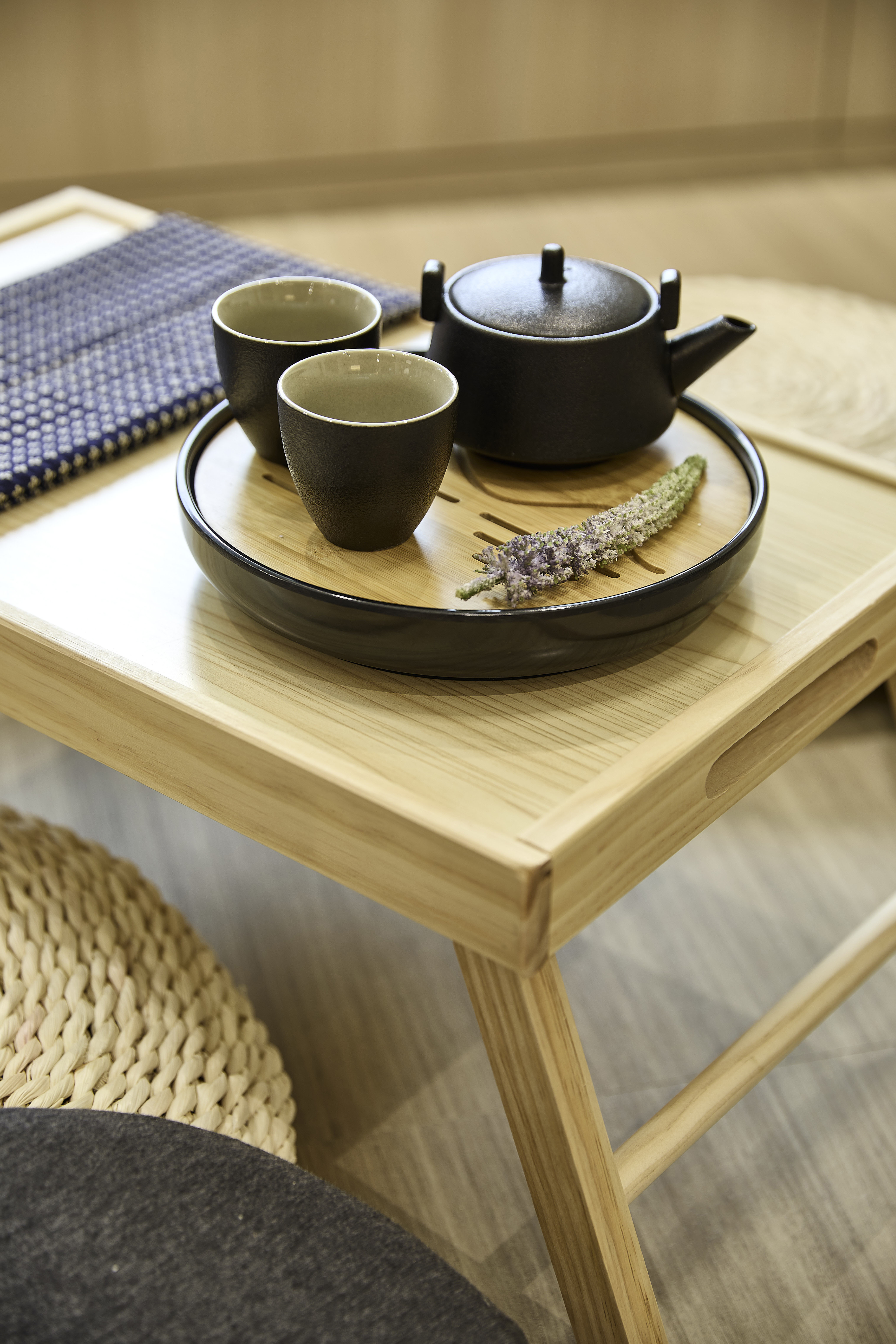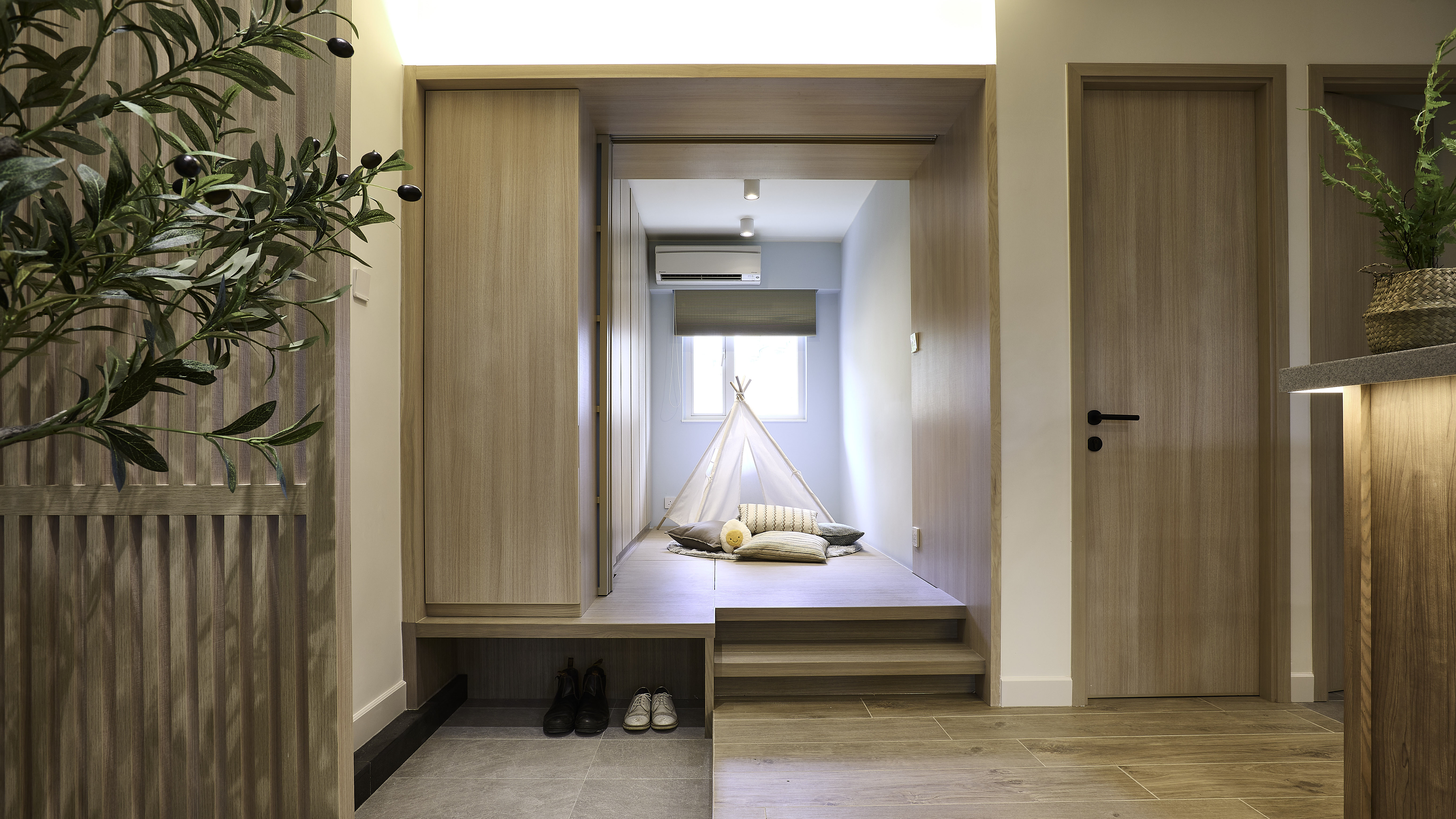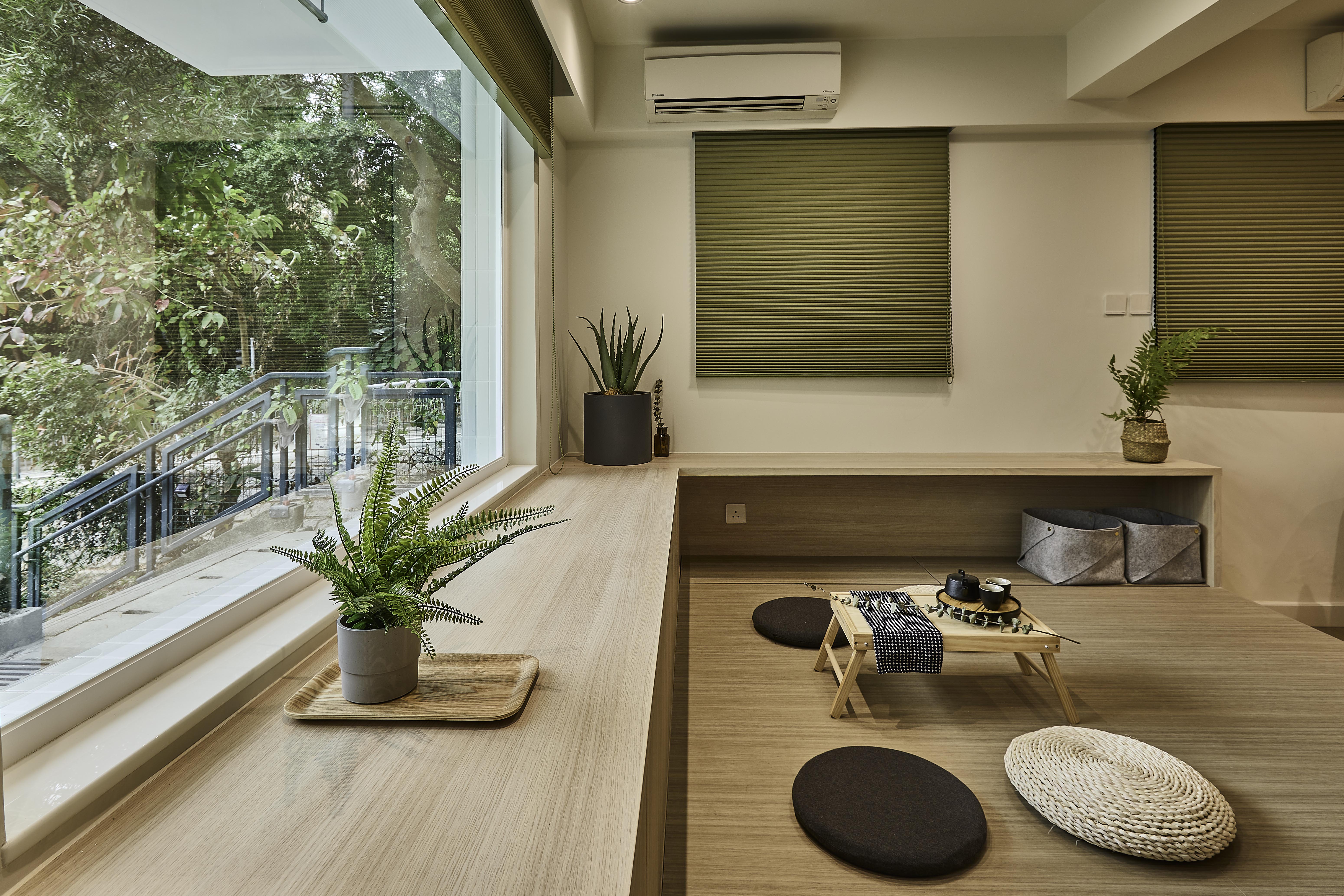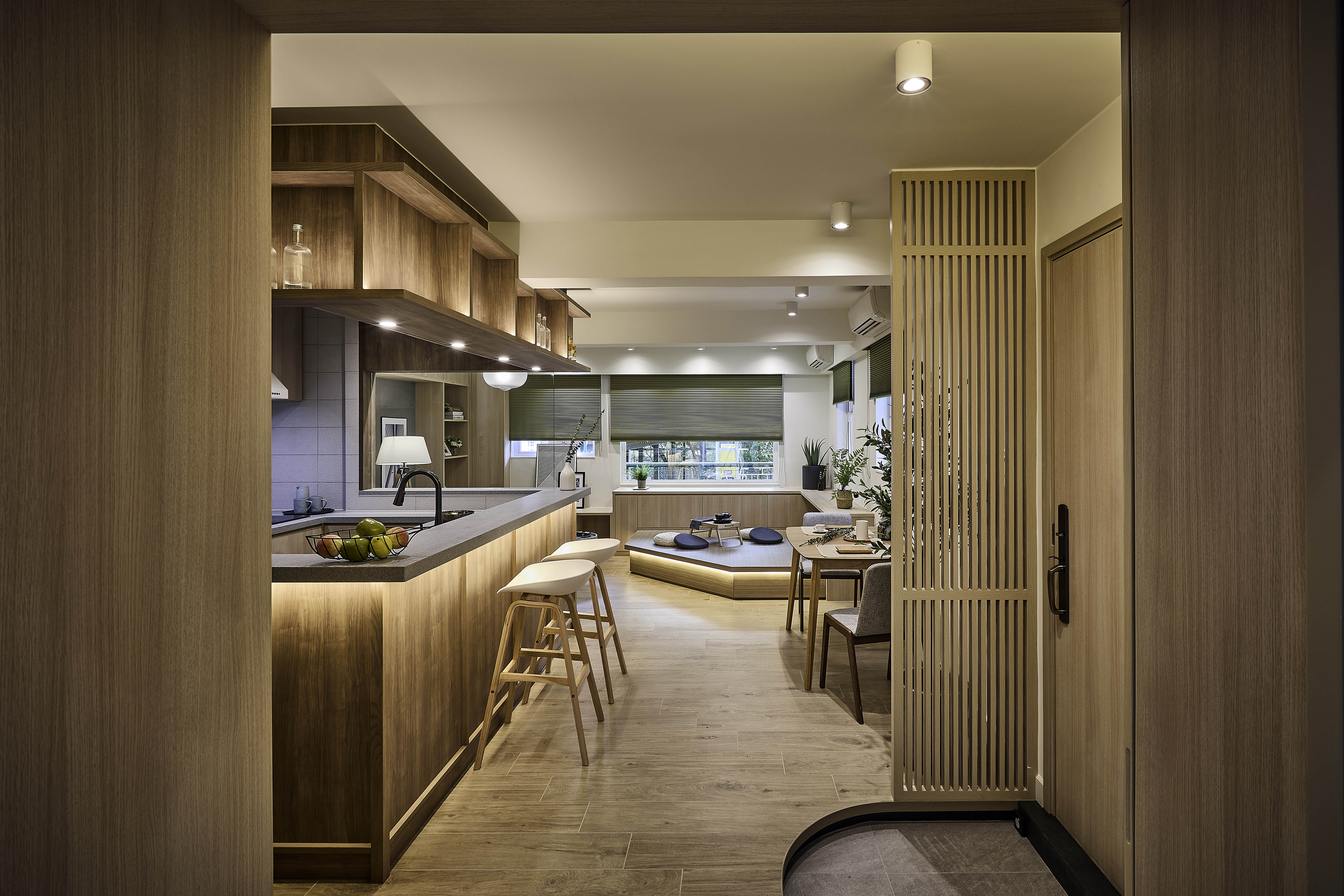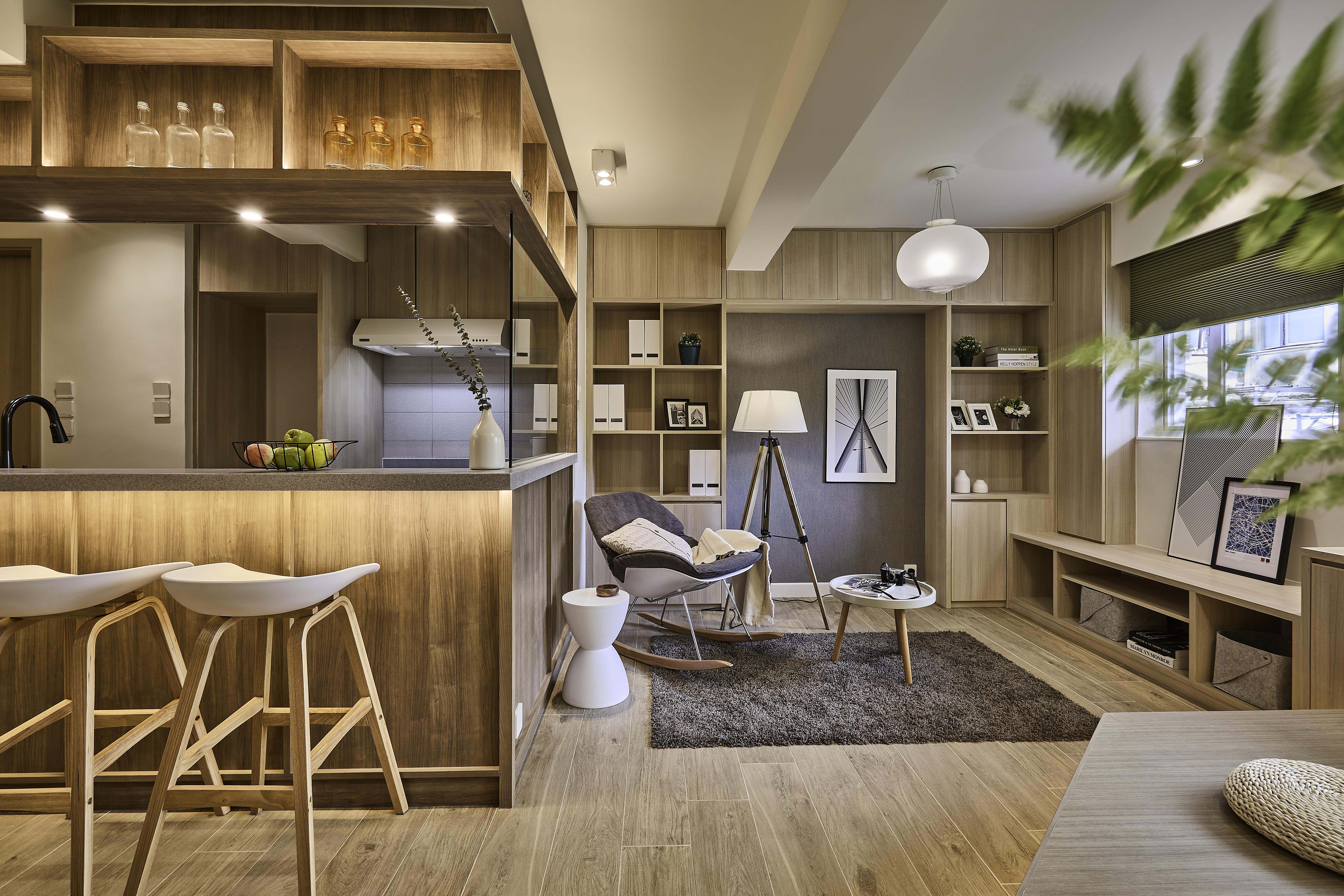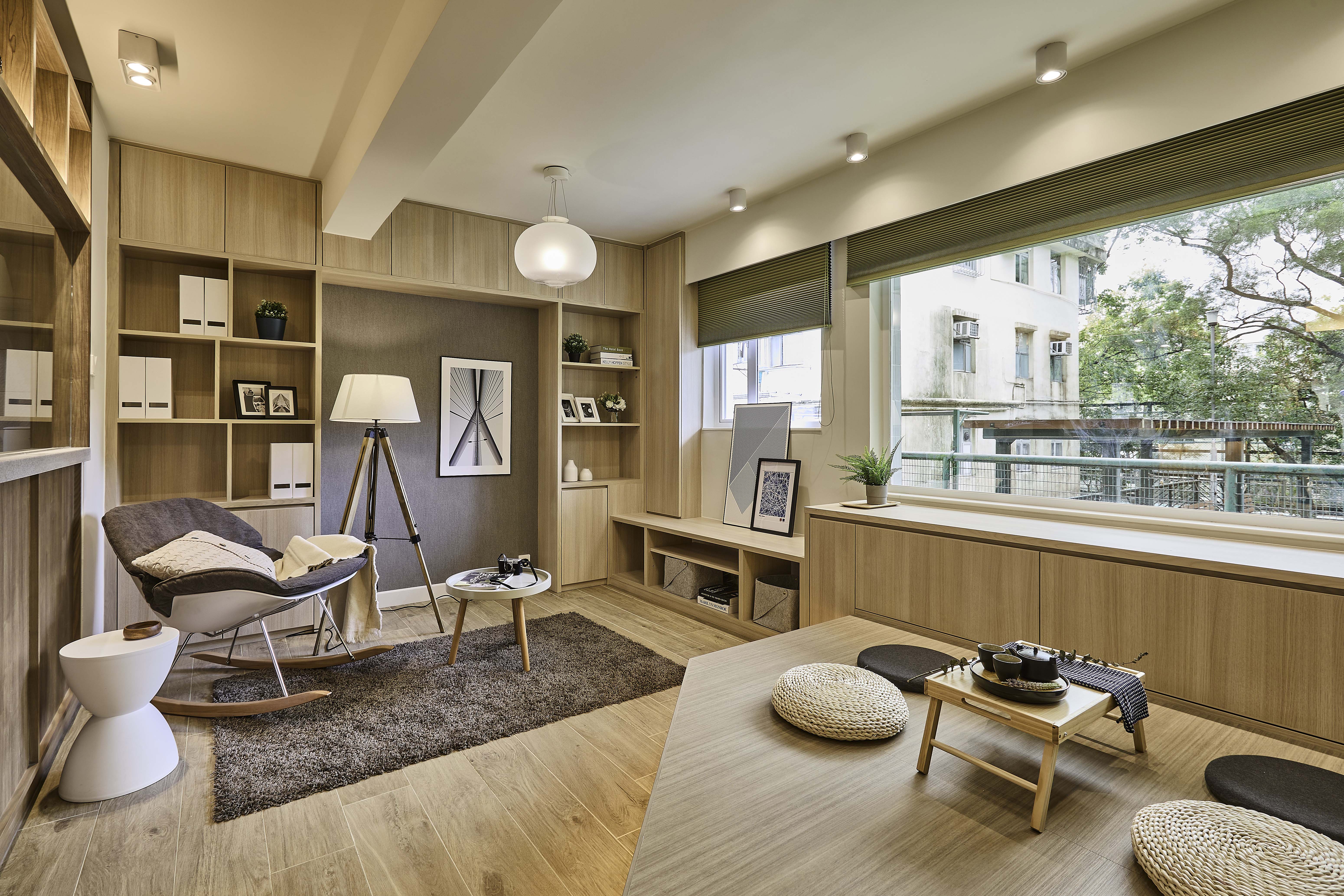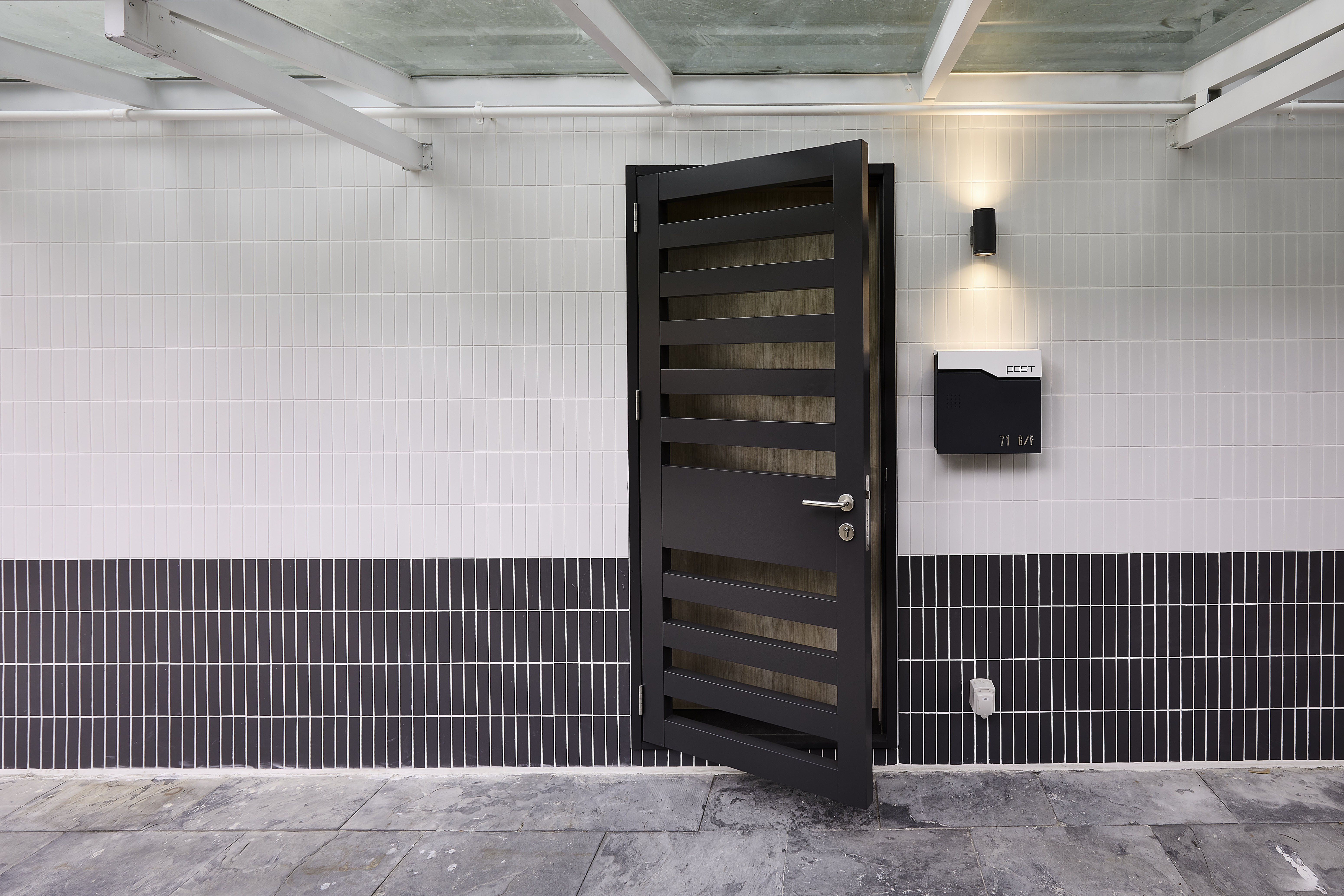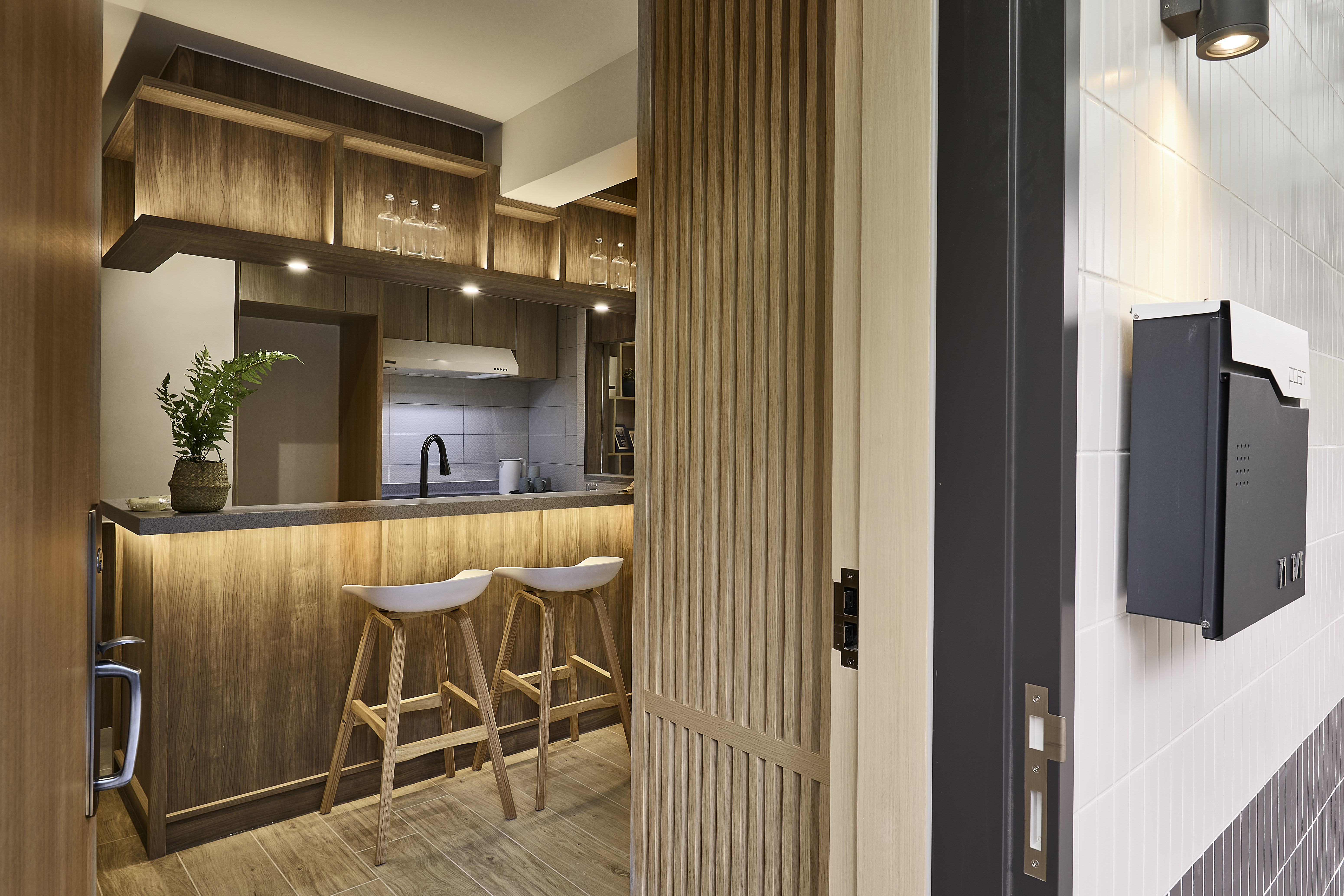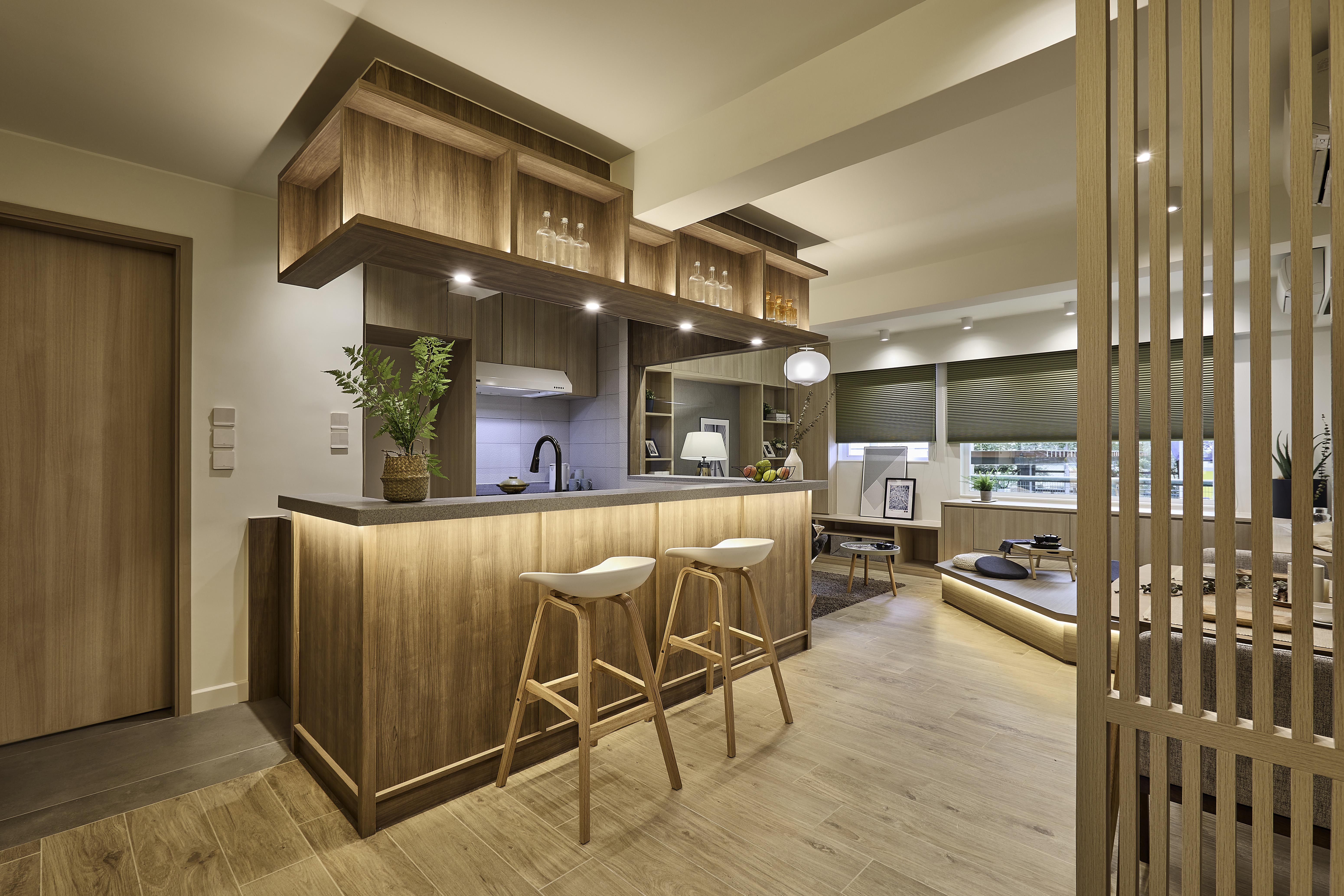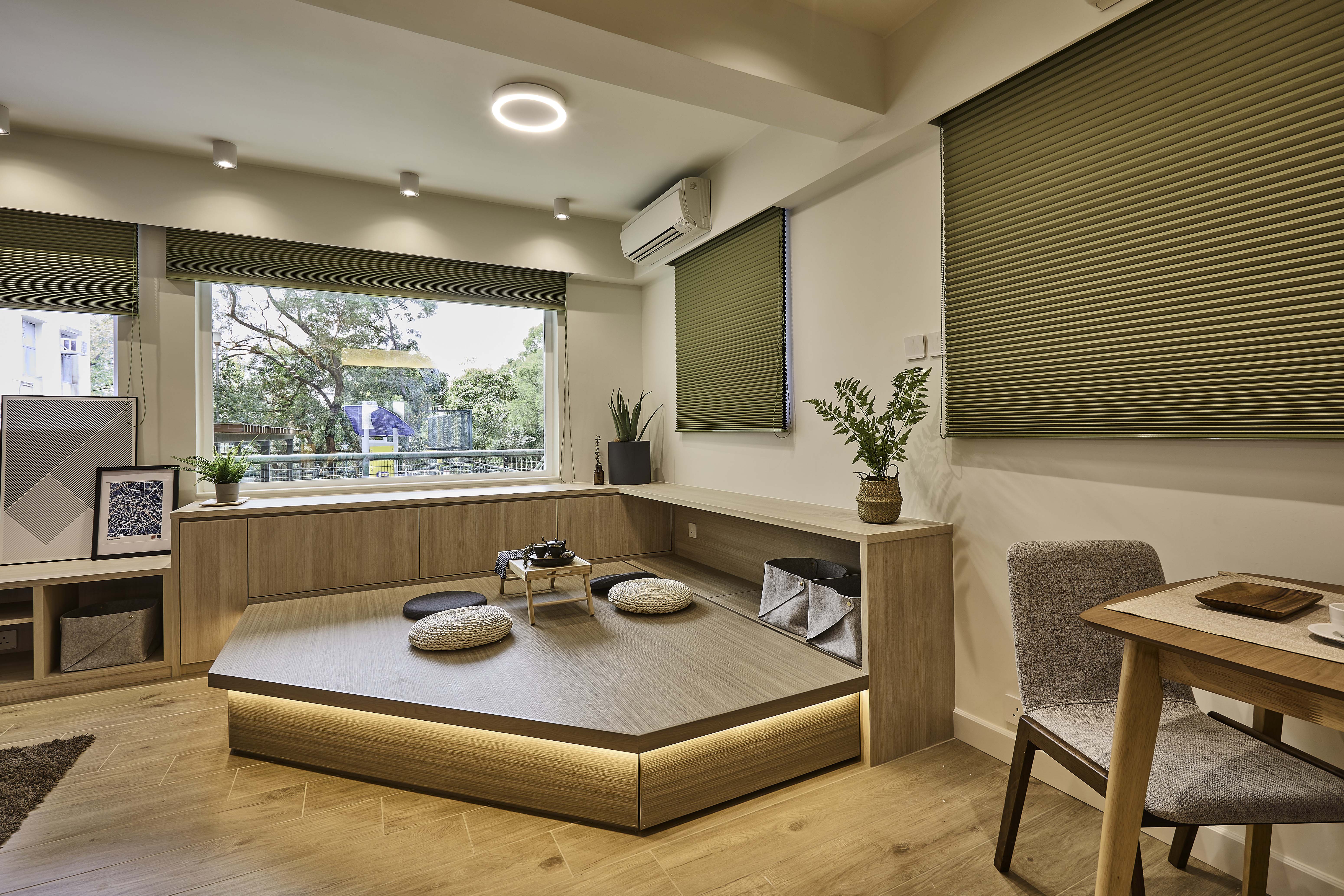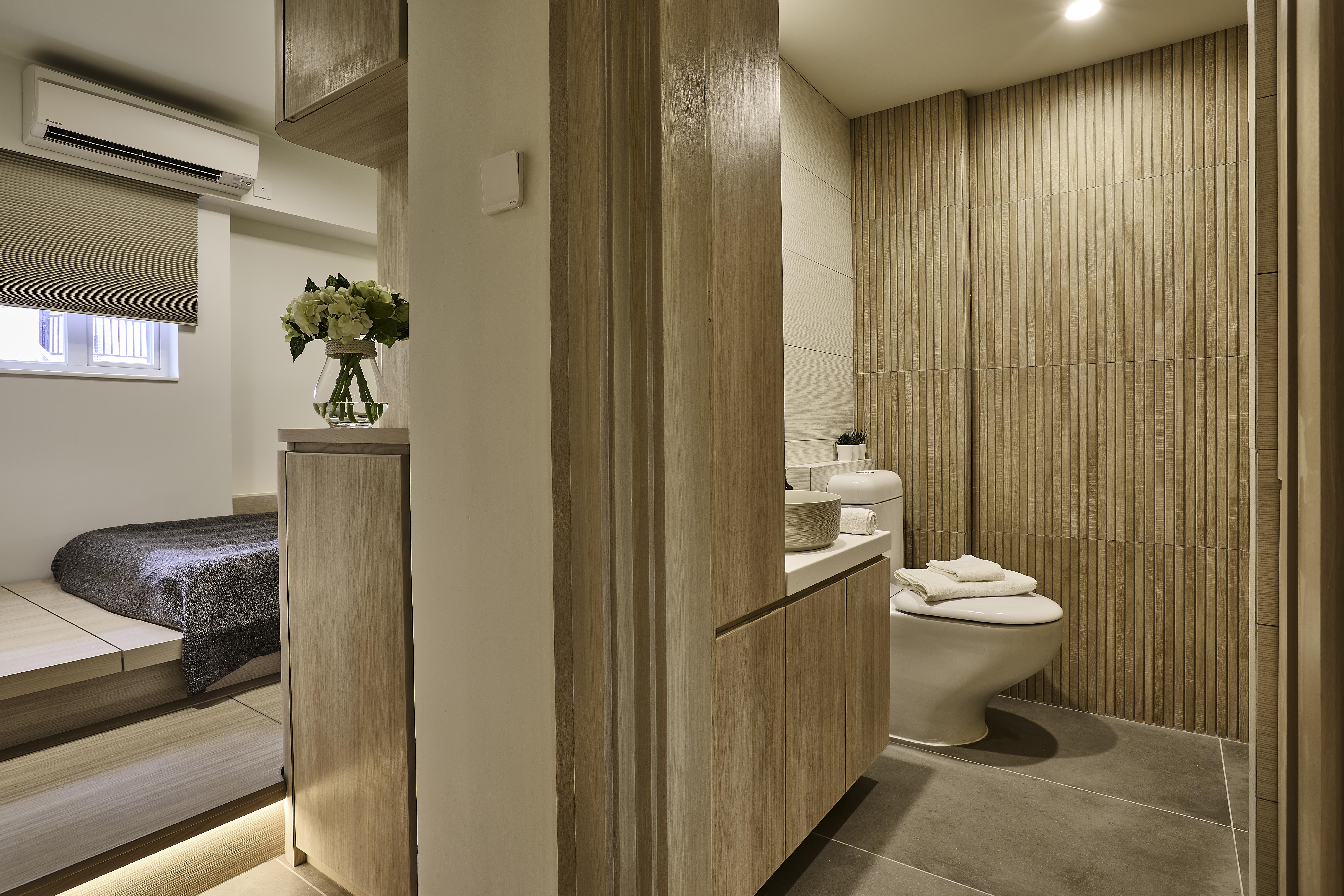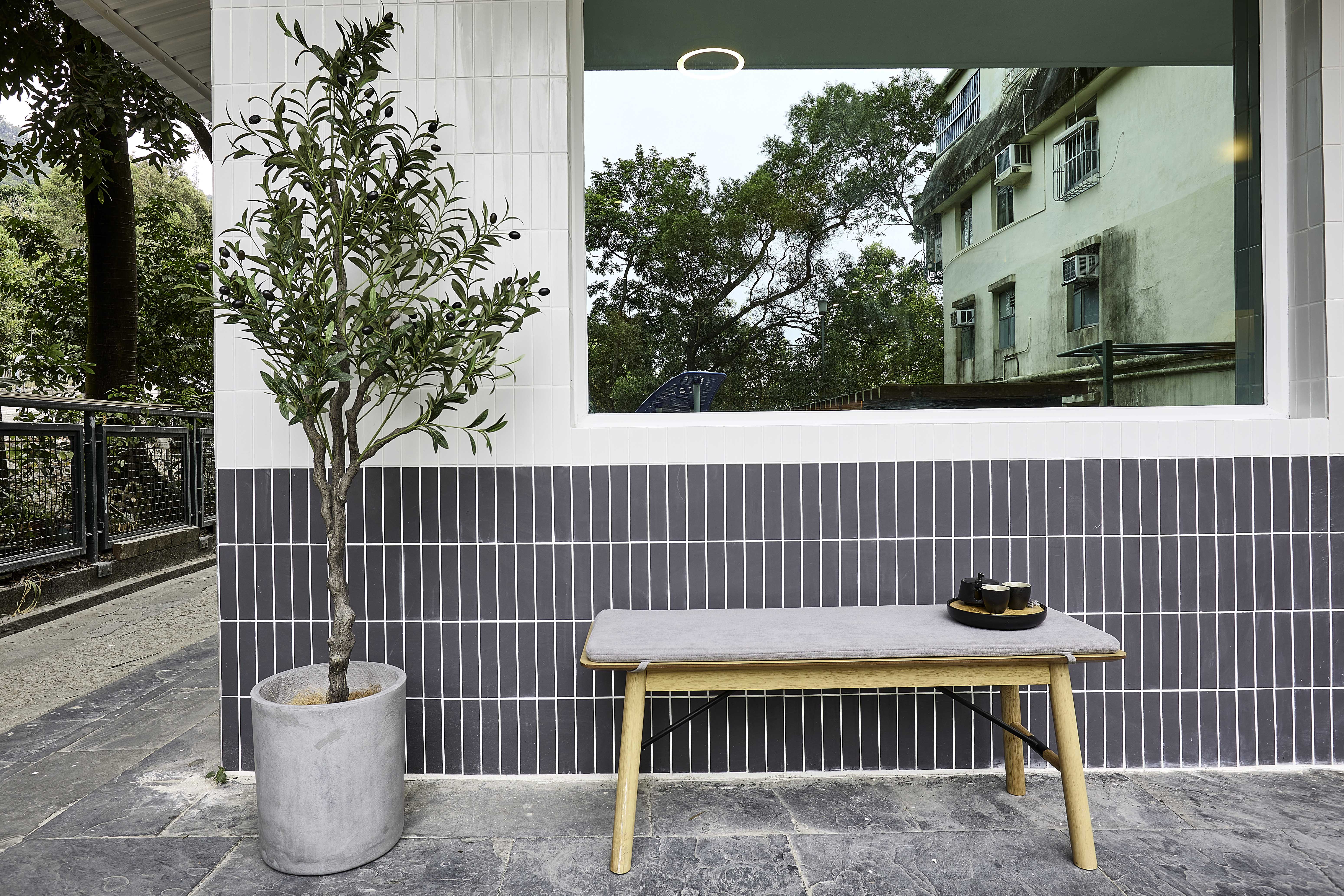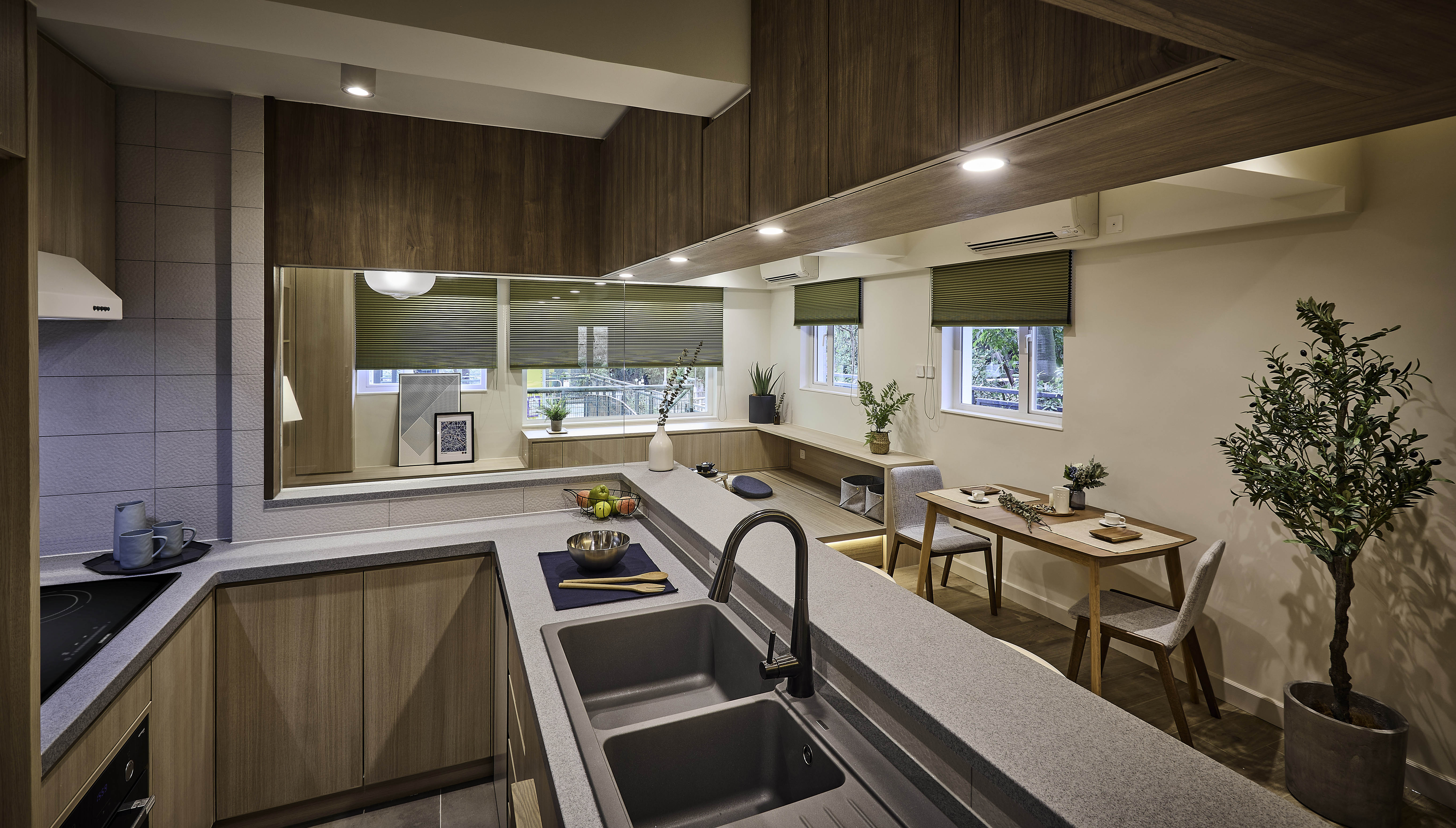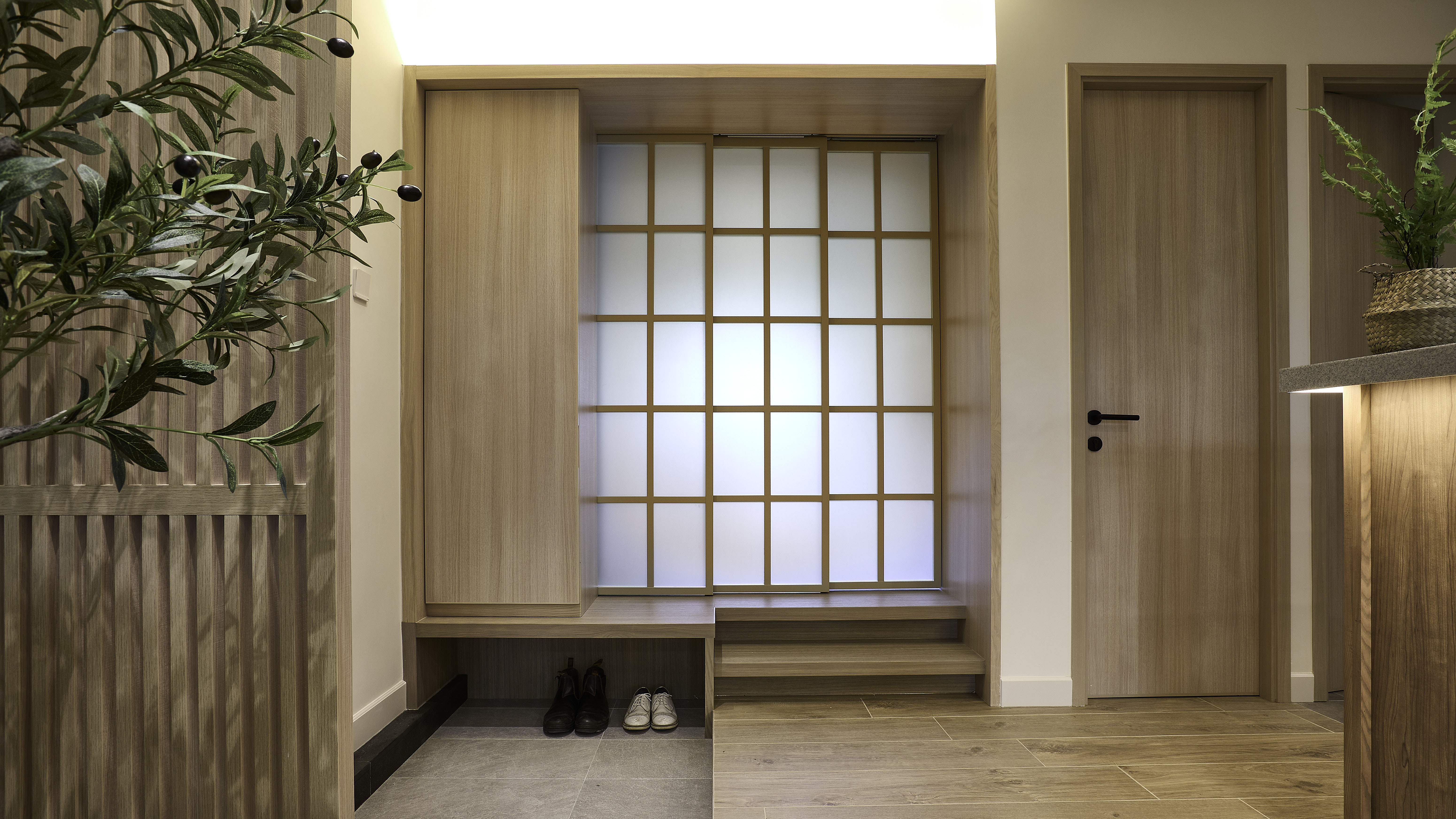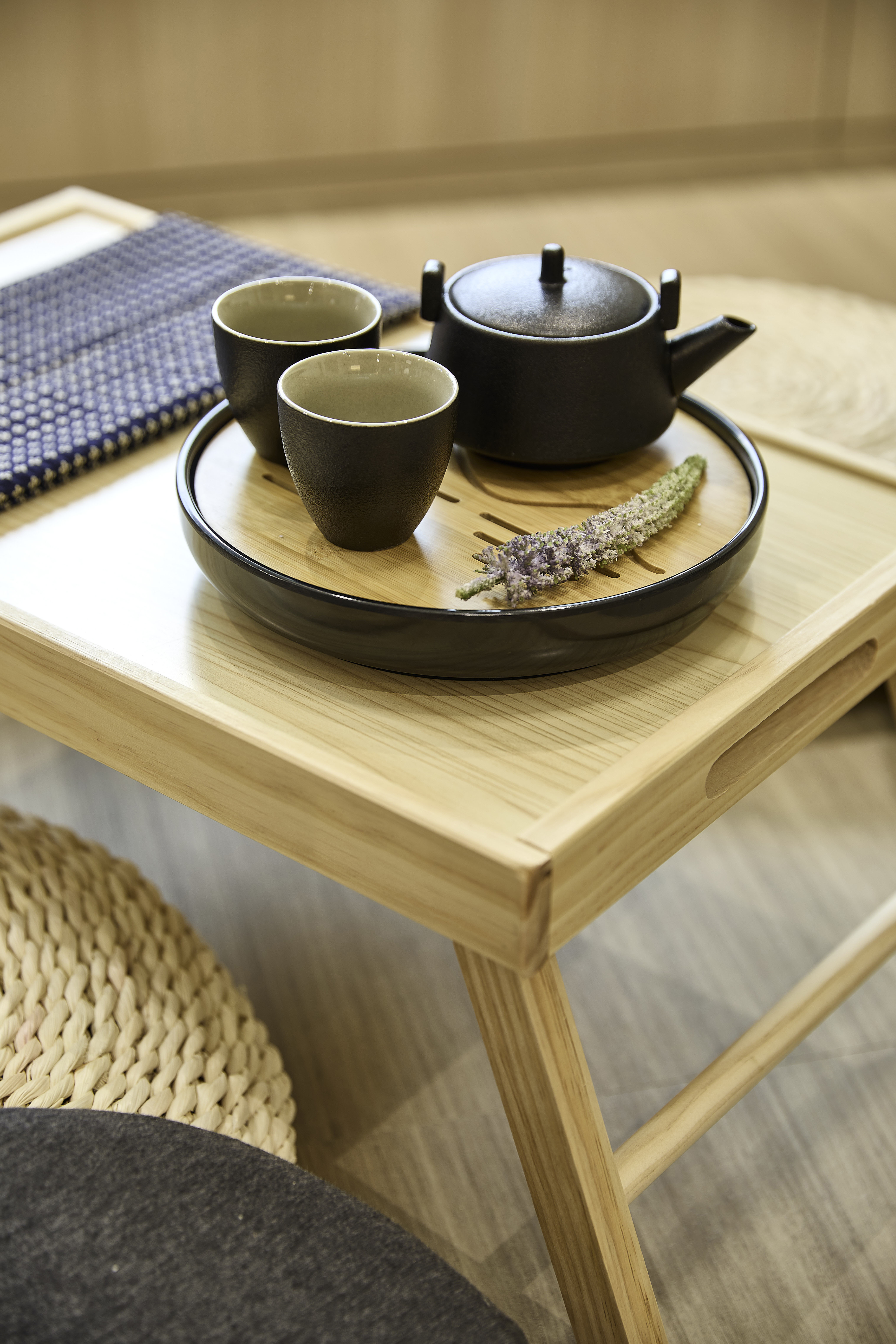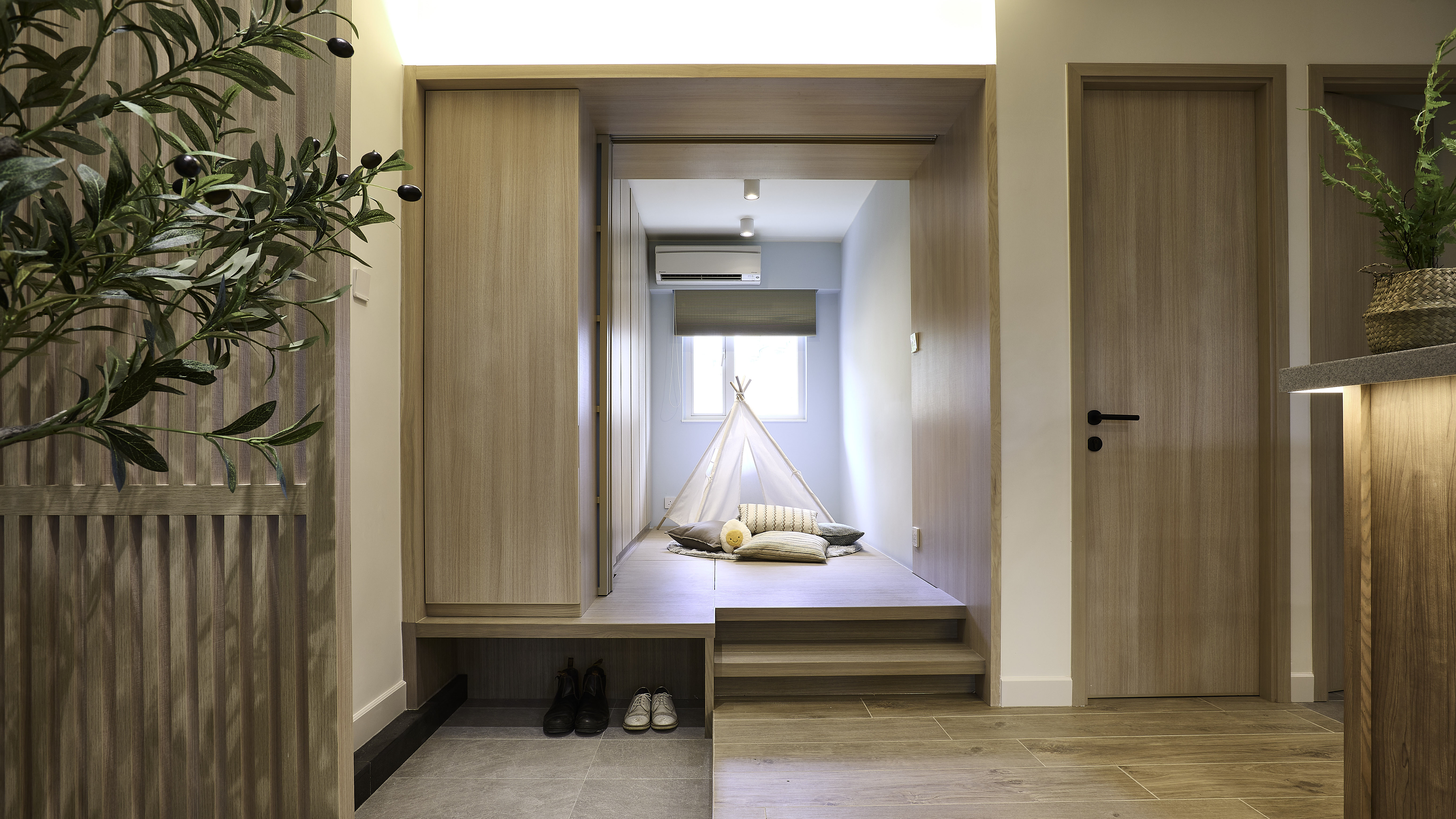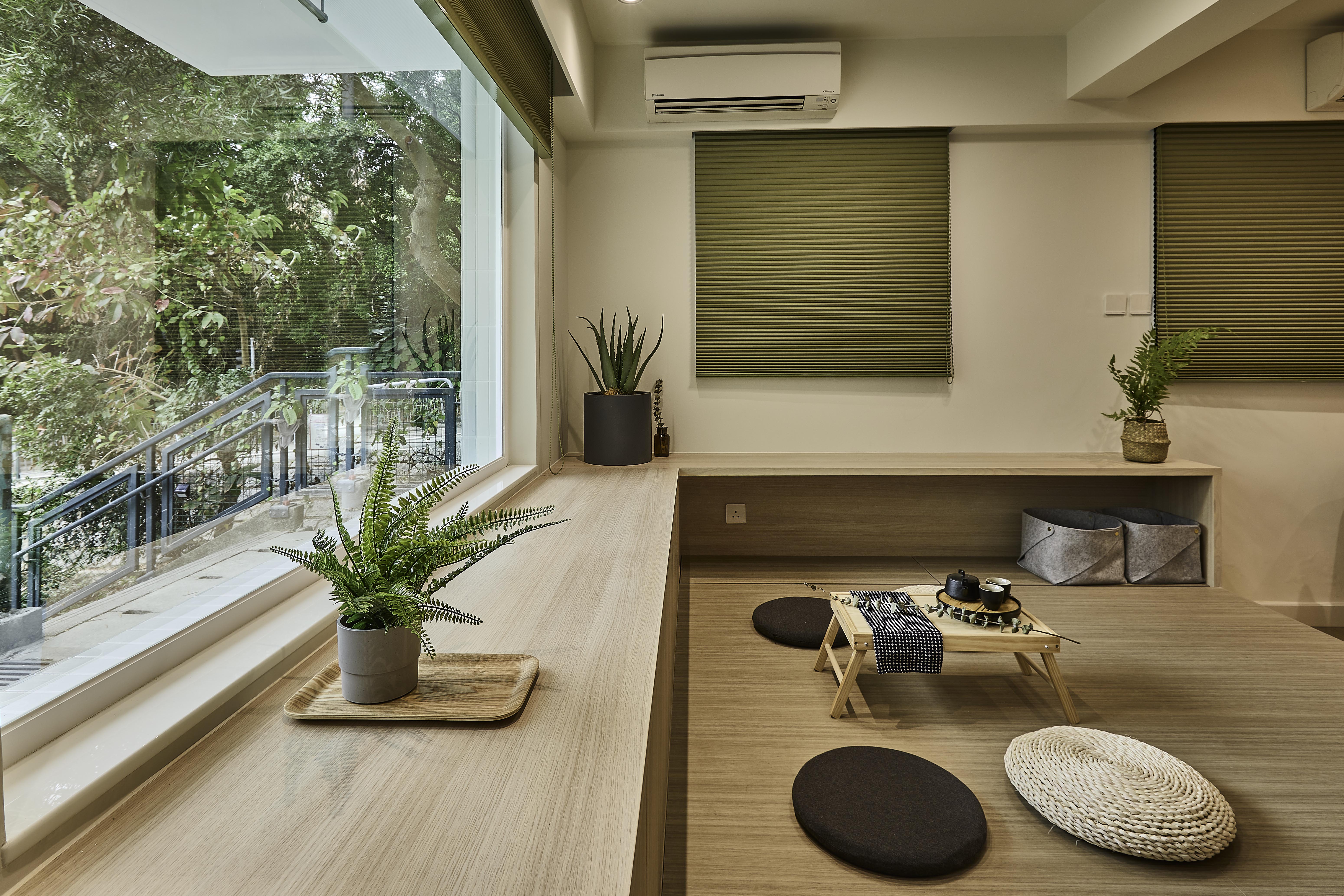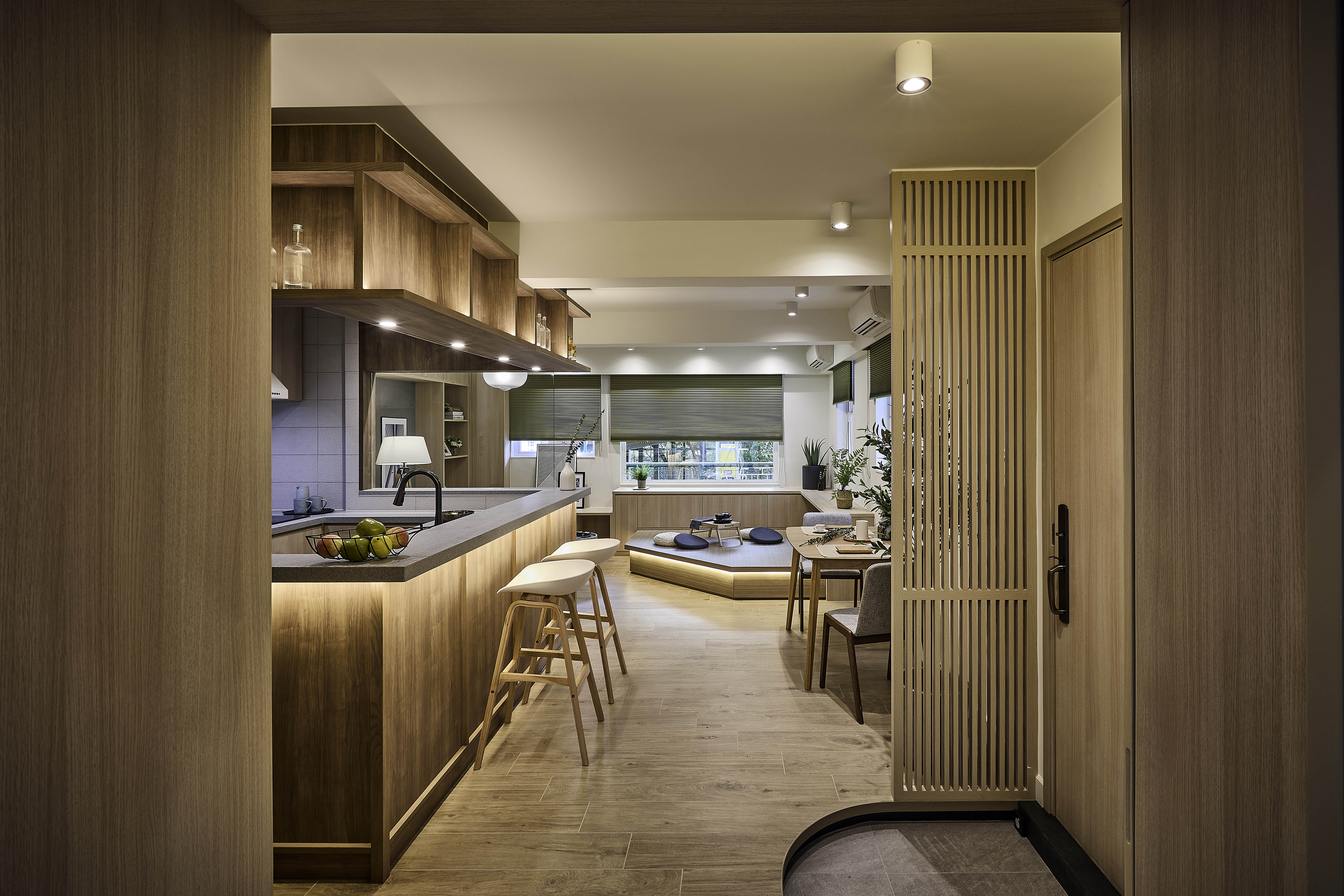 HOI PA VILLAGE HOUSE
Private Apartment | Hong Kong | TSUEN WAN
A Retreatful Ryokan-like Home
Interior design to an apartment is more than decorating it with nice materials, the best ingredients to the house is always introduced by the activities of the inhabitants themselves. With a fully flexible & open-plan setting in the project, it allows a lot of activities to happen & is able to evolve with the users in the years to come.
Every space in the house are well defined spatially while at the same time connecting intimately to each other. The general tone of the apartment is composing by 2 tones of wood & a spectrum of neutral earthy colours, creating a decompressing atmosphere, with a pinch of Japanese Minimal touches. Having the advantage of locating on the ground floor, the foyer is made like a Genkan of a traditional Japanese house, shoes can be taken off & well placed before entering the living spaces.
The simple yet settling facade starting to give the inhabitants a sense of home already when they are approaching their apartment from the main road. The neat & clean combinations of light grey & off white tiles, having a subtle contrast to the overall ambient without being odded out from the surroundings.
Project Details
Japanese Zen, Minimalistic Littlemore Interior Design